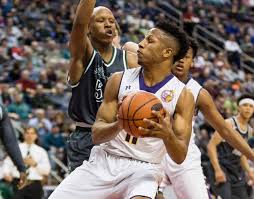 The unranked Penn State Nittany Lions (13-8 Overall, 3-5 Big Ten) will be at the #13 Ohio State Buckeyes (18-4 Overall, 9-0 Big Ten) tonight, Thursday, Jan. 25 at 8 p.m. E.T. The two teams will play at Value City Arena in Columbus, Ohio. Penn State is in ninth place in the Big Ten and is 5.5 games behind the conference-leading Buckeyes. Our Penn State plays Ohio State 2018 Big East basketball pick offers the Buckeyes at either –9.0 or -9.5 and the over/under at between 139.0 and 140.0.
Recent History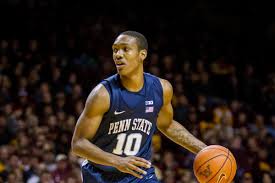 The Nittany Lions have been fairly inconsistent as of late going 2-3 for their last five games. They lost their last two games, 95-84 in OT to Minnesota on Jan. 15 and 70-61 to Northwestern on Jan. 20. Their last win was against a very tough Nebraska team, which they beat in OT 76-74. Tonight's game marks only the second time this season that Penn State has played a nationally ranked team. The last time they met a top 25 club was on Nov. 21 when the #16 Texas A&M Aggies beat them 98-87.
Two of OSU's three losses have been to top 25 teams. Their first loss was to #17 Gonzaga 86-59 on Nov. 24. Then they were beaten by Butler 67-66 in OT on Nov. 26. Their final loss was to #5 North Carolina 86-72 on Dec. 23. Their last game was played on Jan. 22 when they beat Nebraska 64-59.
Match Up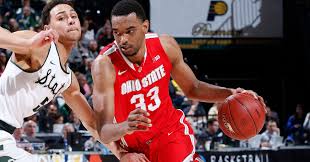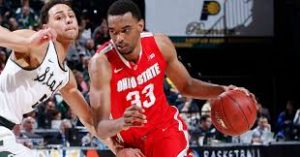 In terms of basic stats, these two teams are fairly even. Penn State is a bit more tenacious when it comes to blocks and steals, while the Buckeyes are allowing just 1.4 fewer PPG. OSU is putting up on average 77.7 PPG, while the Nittany Lions are good for 76.9 PPG. Foul throws go to OSU, as they're good on 73& and Penn State is putting in 70%. The three-point success rate for these teams is just about even, as both are between 36% and 37%.
Players to Watch
Penn State's sophomore guard Tony Carr leads the team in average points per game with 18.9. He also has 4.8 APG and 4.4 RPG. Carr is hitting 44% of his threes. Four other Nittany Lions are double-digit scorers. Under the basket sophomore forward Mike Watkins, who is averaging 9.9 RPG and 13.3 PPG, is tenacious. He's hitting 71% of his shots. Also, inside Lamar Stevens, also a sophomore, is averaging 15.6 PPG and averaging 6.5 RPG.
For the Buckeyes, junior forward Keita Bates-Diop (19.7 PPG, 8.8 RPG, 51 FG%) will try to control the boards. Junior guard C.J. Jackson (13.1 PPG, 4.3 RPG, 4.4 APG) is a solid playmaker. He's hitting 40% of his attempts from beyond the arc. Senior forward Jae'Sean Tate is another stabilizing presence in the paint. The 55% shooter is averaging 12.6 PPG and 5.6 RPG.
Penn State Plays Ohio State 2018 Big Ten Basketball Pick
This game should be a checkmark in the OSU win column. Then again, the Nittany Lions have a decent team and some sound talent. They may battle and keep this one close. Our Penn State plays Ohio State 2018 Big East basketball pick is the Nittany Lions at +9.5. We are taking the over at 139.0.
Summary Nittany Lions at Buckeyes- Penn State at +9.5 and over 139.0