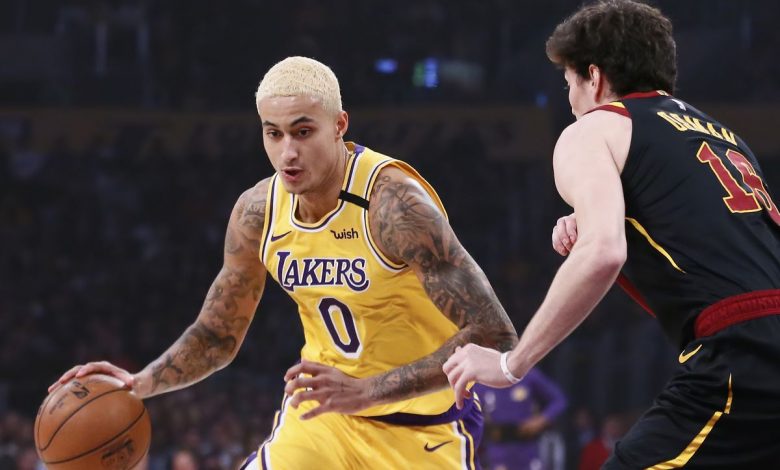 Staples Center will play host Wednesday night to a matchup between one of the league's best and a team fighting to contend. The Los Angeles Lakers (33-7) are set to welcome in the Orlando Magic (19-21) for this inter-conference showdown.
Here is a preview for Wednesday night's matchup between the Magic and Lakers, along with odds and a free pick.
By The Numbers
We'll start with the road team in the Magic. Orlando comes into the game off a two-point road victory against the Kings on Monday. The win was their third in the last four games and fifth in their last seven.
If the Magic are going to beat you, it's certainly not going to be with their offense. Orlando is dead last in the NBA in points per game with 103.8, shooting on the second-lowest rate of 43.2 percent.
They're, of course, near the bottom in three-point shooting, averaging just 10.2 threes on 33.3 percent shooting as well. It's not all bad, though, as Orlando is tied with the Lakers in offensive rebounding and leads the NBA in the fewest turnovers per game with 12.3.
So with a lowly offense, how are the Magic in playoff contention? As you would expect, their defense is outstanding, allowing a league-best 103.5 points per game. A big part of that is limiting second-chance points, as Orlando is fifth in offensive rebounds allowed.
The Magic are fifth in the NBA with 6.2 blocks and tied for second in steals with 8.7, making them as difficult of a team to score against as there is.
Meanwhile, if there's a beat, the Lakers certainly aren't missing it. Los Angeles has cruised to nine wins in a row, which has followed a season-worst four-game losing streak near late December. The Lakers have been short-handed too, missing Anthony Davis the last three games, but have won all three by an average of nearly 20 points.
Los Angeles so far is a solid seventh in points per game, averaging 113.9 per contest. But what sets the Lakers apart is their efficiency, where they're hitting their shots at a league-high rate of 48.6 percent.
A lot of that is due to shots near the basket, as they're a good but not great three-point shooting team (11 threes per game, 21st in NBA). But they also rank top five in assists with 25.9 per game and are average in the turnover department.
But what separates the Lakers from the Magic is that while Orlando is elite on one side of the court, the Lakers are elite on both. Los Angeles allows the third-fewest points, just 105.1 per game, on the low percentage of 43.7.
The Lakers also rank fourth in the league in both three-pointers (10.8) and percentage (33.3). The Lakers are also leading the league with a healthy 7.3 blocks per game and are just behind the Magic in steals with 8.5.
Who To Watch
Orlando took a hit a couple of weeks ago when third-year big man Jonathan Isaac went down with a knee injury. In his absence, the Magic rely even more on center Nikola Vucevic, who is the club's leading scorer, averaging 18.8 points along with 11.4 rebounds. He's also coming off a great performance against the Kings, scoring 26 with 15 rebounds and earning three blocks.
Look for athletic forward Aaron Gordon to also play a big role Wednesday night, as he comes off a 19-point performance against Sacramento.
With no Davis, many expected the Lakers to show some cracks. But so far, it's been as smooth as can be, thanks in large part to the ageless superstar LeBron James. James is putting up a typical line of 25.5 points, 7.8 rebounds, and a league-leading 10.7 assists. He has put up 30 points in each of the past three games, the latest a 31-point effort against his old team, the Cavaliers.
But another player has taken advantage of Davis being off the court, and that's Kyle Kuzma. The third-year scorer has had a rocky season but is averaging 24.3 points over the last three games, including a 36-point showing against the Thunder with James out.
Odds and Pick
The Lakers, to no surprise, are favorites at home Wednesday night. But they're sizable ones, listed at -9.5, going up against one of the best defensive teams around.
This game has the potential to be low-scoring, with two good defensive teams on the court that don't play at a fast pace. But the Magic just don't have the scoring to be able to hang with the Lakers.
James, Kuzma, and Los Angeles' deep group of scorers will make things difficult for Orlando to hang. Couple that with a 16-4 record at home, along with the Magic's 6-13 road record, and I'm picking the Lakers -9.5 to cover and pick up their 10th straight win.