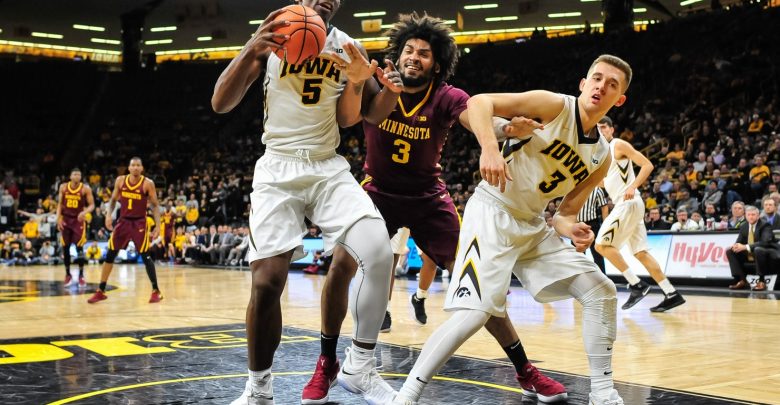 When you think of Big Ten basketball, you might think about a prodding and slow moving pace. For the 2/21 college basketball total pick however oddsmakers are expecting getting the ball out into transition as they have set the number at 60 when Iowa travels to Minnesota. The line has stayed firm and bettors seem to be 55/45 on the 'over' despite the total seeming like a lot of points. The two teams have combined to lose their last 14 games, but does that mean an 'over' or 'under' play on Wednesday night?
HAWKEYE GAMEDAY!!
at Minnesota

⏰: 8 pm (CT)
????: Minneapolis
????: BTN
????: https://t.co/6lzS7y7wUq
????: https://t.co/8ztj2Gkj80
????: https://t.co/1OAM6ibcr6#Hawkeyes #FightForIowa pic.twitter.com/36CutPwH0G

— Iowa Basketball (@IowaHoops) February 21, 2018
Does Iowa's Offense Lean Towards an 'Over' Play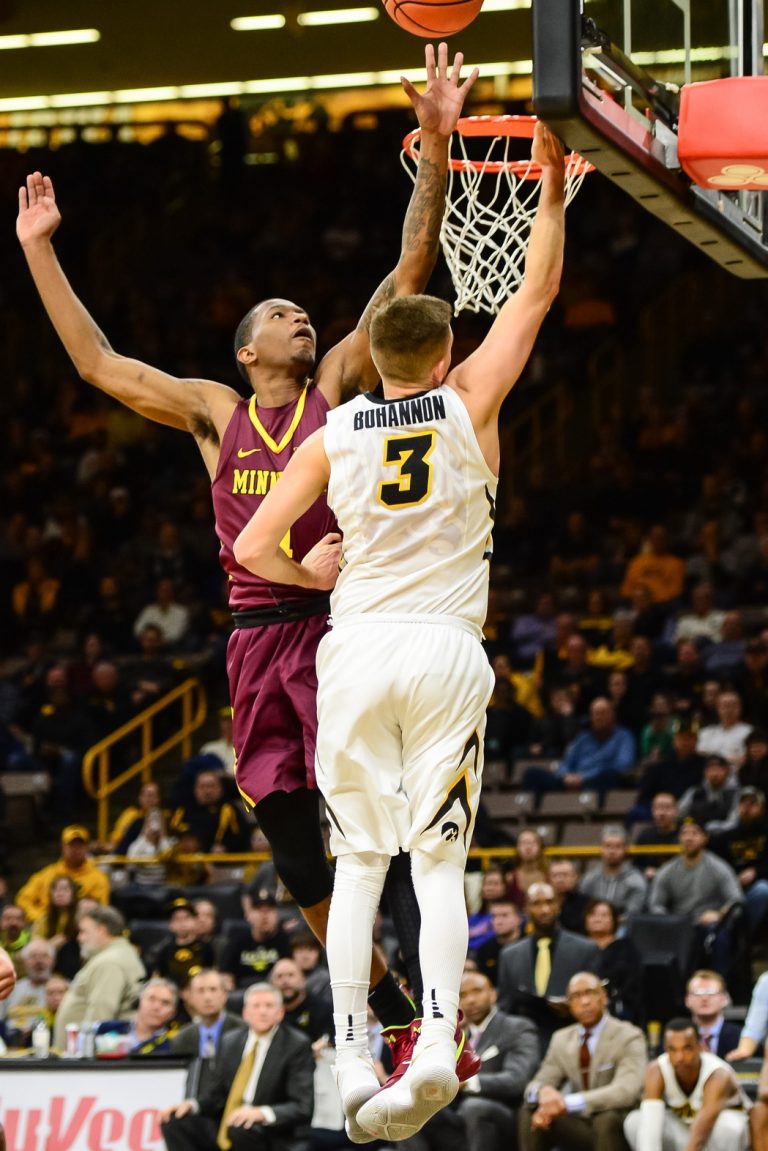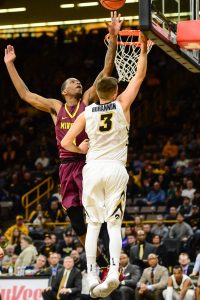 As bettors know, losing college basketball games doesn't necessarily occur simply because a team can't score points. The Iowa Hawkeyes for example are 12-19 overall and just 1-9 on the road, but they have a top 60 offense that is averaging just under 80 points per game (79.4). The Hawks have scored 80+ points in five of their last 10 contests including two contests in which they scored 90+.
It might not be the Hawkeyes offense at all that makes the 2/21 college basketball total pick an 'over' wager as their defense is the main area of struggle. In those last 10 outings, the Hawks have given up 80+ points in eight games including including giving up 98 to Nebraska and 96 to Michigan State. The Iowa defense is one of the worst in the country ranked 314th, allowing 78.5 points on the year. The big question facing tonight's game then becomes if Minnesota can take advantage?
Golden Gophers Have Offensive Talent But Not Necessarily Results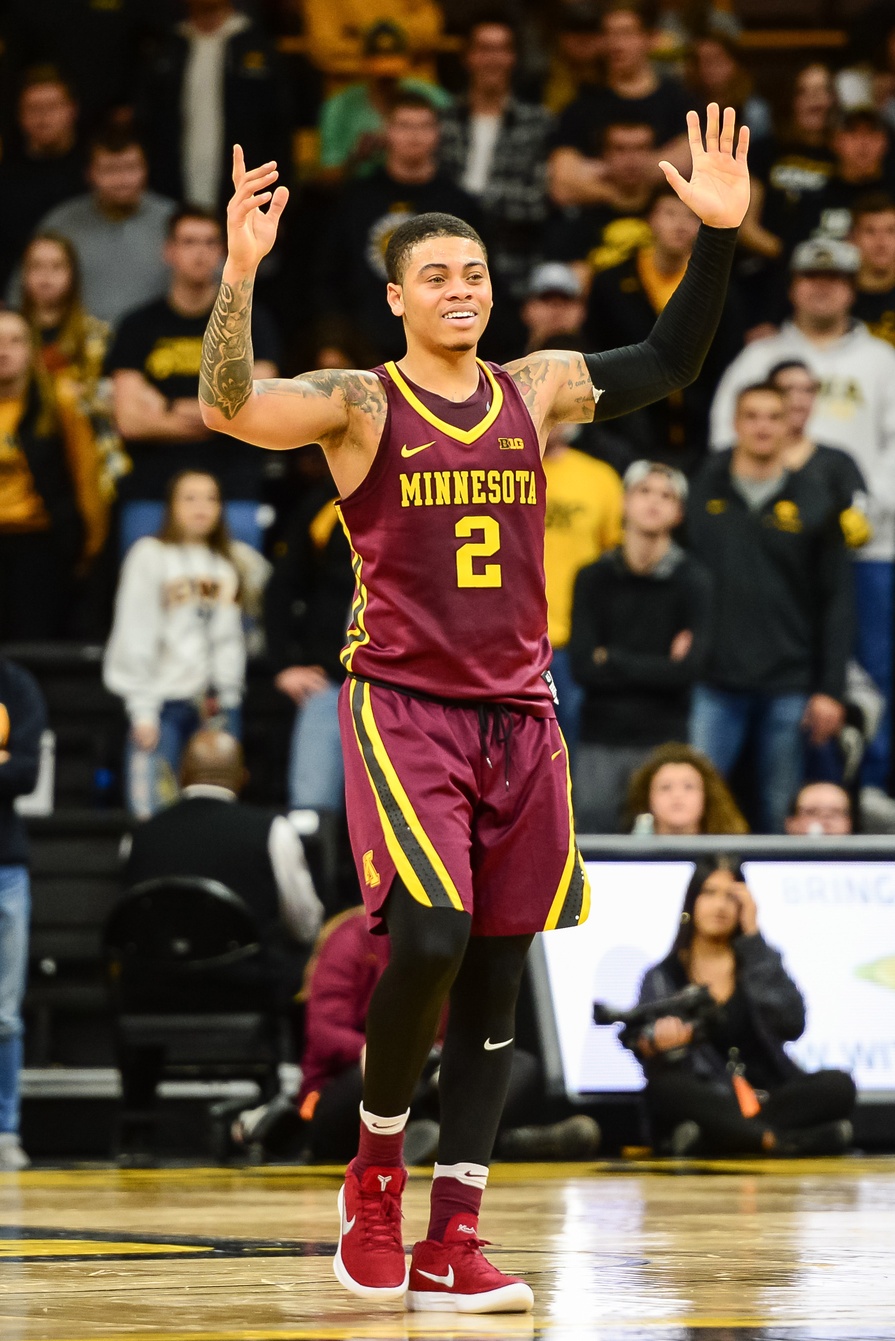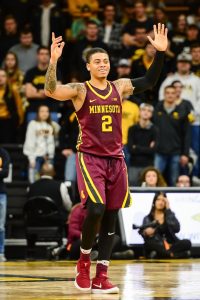 Minnesota started the season ranked 15th in the AP poll but that is a distant memory after dropping 12 of their last 13 games. The Golden Gophers are limping towards the finish line – literally as Amir Coffey (14.0 ppg) is out for tonight and Nate Mason (16.2 ppg) is limited with an ankle injury. Losing that much scoring (as well as the suspended Reggie Lynch and his 11.4 ppg) would lead to an instant 'under' bet tonight. That is of course, if the Golden Gophers didn't have Jordan Murphy and his 17.3 ppg and 11.4 rebounds per contest.
Is one player enough to push an 'over' play in the 2/21 college basketball total pick however? Minnesota lost the first meeting of the year 80-94 in Iowa City even though Murphy had 21 points and 17 rebounds. That total was pushed so high for the Golden Gophers thanks to 16 points from Davonte Fitzgerald – only the third time all year he posted double figures. Freshman Isaiah Washington also added 15 in that contest but he's coming off a 4-point game against Wisconsin on Monday. Jordan Bohannon led six Iowa players in double figures in the first game but he's in a slump scoring more than 11 points in just one contest since that January 30th meeting.
2/21 College Basketball Total Pick Betting
I feel horrible for Jordan Murphy. Dealt with enough his first year, and thought about leaving. Now has to deal with the turmoil of this year, and he's so darn talented. #Gophers https://t.co/k4BXFN9bFb

— Darren Wolfson (@DWolfsonKSTP) February 14, 2018
Murphy is an animal for the Golden Gophers but overall the team has scored under 70 in six of the last 10 and in the last three games total. The under is 6-2 in the last 8 Gophers game while Iowa has been atrocious on the road. In the first meeting of the year the teams combined for 174 points but that was with the Hawkeyes shooting 55% from the floor and 48% from three point range. Those numbers should decrease at 'the Barn' which will lead to a lower scoring affair then oddsmakers think.
Free Pick: Iowa Hawkeyes / Minnesota Golden Gophers "Under" 160