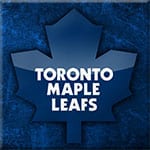 Overview
The Toronto Maple Leafs visit Joe Louis Arena in Detroit Wednesday where they take on division rivals the Detroit Red Wings. The Maple Leafs haven't done much with the Red Wings over the past couple seasons winning just 1 of the last 5 meetings overall and they have also won just 3 of the last 10 meetings played in Detroit.
Head to Head Trends
Maple Leafs are 1-4 in the last 5 meetings.
Maple Leafs are 3-7 in the last 10 meetings in Detroit.
Detroit Red Wings (-185)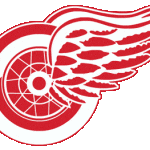 The Detroit Red Wings are 1st in the Atlantic Division with 39 points which actually tied with Tampa Bay who also has 39 points but the Red Wings have a game in hand over the Lightning. Its actually kind of surprising to say the Wings are in 1st place after the somewhat slow start they got off to winning just 8 of their first 17 games but they have won 9 of 11 games since and are looking pretty strong although a lot of those wins were against some crappy teams. The Red Wings have a good offense averaging 3.1 goals per game and they're also playing good on defense allowing 2.5 goals per game.
Detroit Red Wings Trends
Red Wings are 7-1 in their last 8 overall.
Red Wings are 6-1 in their last 7 games playing on 2 days rest.
Toronto Maple Leafs (165)
The Toronto Maple Leafs are 4th in the Atlantic Division with 33 points 6 points behind the Red Wings. The Maples Leafs got off to bit of a slow start this season winning just 3 of their first 8 games but they have played some pretty good hockey since winning 12 of their last 19 games. The Maple Leafs are actually the second highest scoring team in the league averaging 3.4 goals per game but they still need to do some work on defense allowing 3.0 goals per game. The Leafs are playing good hockey at the moment but I don't think it's going to last especially on offense . Currently the Leafs have a 11.34 shooting percent and over the past few full seasons there have only been 5 teams that finished the season with a shooting percent over 10% and low 10's at that so statistically it's very, very, very unlikely the Leafs keep scoring goals at their current rate.
Toronto Maple Leafs Trends
Maple Leafs are 4-1 in their last 5 overall.
Maple Leafs are 5-11 in their last 16 games playing on 0 days rest.
Conclusion
Even though I have the Red Wings ranked as the 3rd best team in the league I just think -185 is bit high especially for playing another top 10 team like the Maple Leafs.
Free Pick: Toronto Maple Leafs +165