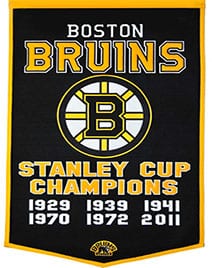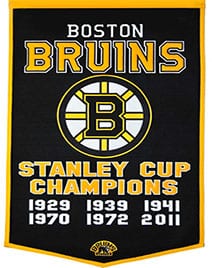 Overview
The Boston Bruins are in Washington tonight where they take on the Capitals. The Bruins haven't had much luck versus the Capitals over the past few seasons winning just 7 of the last 20 meetings overall and just 6 of the last 18 played in Washington.
Head to Head Trends
Bruins are 2-5 in the last 7 meetings.
Bruins are 1-4 in the last 5 meetings in Washington.
Washington Capitals (-145)
The Washington Capitals are 3rd in the Metropolitan Division with 16 points just 2 points back of the 1st place New York Rangers. The Capitals have been hot to start the season winning 8 of their first 11 games but to be fair most of their wins have come against weak teams so you have to won wonder just how good they really are. The Capitals have one of the better offenses in the league averaging 3.27 goals per game which is no real surprise but it looks like they're also pretty good on defense this season allowing just 2.55 goals per game.
Washington Capitals Trends
Capitals are 7-2 in their last 9 overall.
Capitals are 2-5 in their last 7 vs. a team with a winning record.
Boston Bruins (+135)
The Boston Bruins are 4th in the Atlantic Division with 13 points 10 points back of the 1st place Montreal Canadians but the Canadians do have three more games played. The Bruins got of to a super slow start this season losing their first three games and not only did they lose but they lost pretty bad getting outscored 16-7 over those three games. Since then however the Bruins have really turned things around winning 6 of their last 8 games. I think the biggest surprise in the NHL so far has been the Bruins top ranked offense averaging 3.82 goals per game but I think their defense/goaltending has also been a big surprise and not in a good way allowing 3.27 goals per game.
Boston Bruins Trends
Bruins are 5-0 in their last 5 road games.
Bruins are 33-13 in their last 46 vs. Metropolitan.
Conclusion
I'm going with the Boston Bruins over the Capitals in this one. I don't know what to think about the Bruins so far this season it's like a complete turn around of what we're used to seeing from the Bruins over past 5 or so seasons. Either way I think the Bruins are at least decent team and I think they're probably the best dog on the board today.
Free Pick: Boston Bruins +135