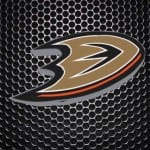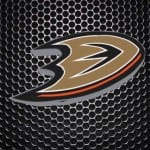 Overview
The Arizona Coyotes visit the Honda Center in Anaheim tonight where they take on division rivals the Anaheim Ducks. The Ducks have played the Coyotes fairly well over the years but not so much this year losing all 3 of the meetings so far this season.
Head to Head Trends
Under is 6-2 in the last 8 meetings.
Road team is 4-1 in the last 5 meetings.
Anaheim Ducks (-190)
The Anaheim Ducks are 3rd in the Pacific Division with 55 points 10 points back of the 1st place LA Kings. The Ducks had an absolutely horrible start to the season but since Christmas they have been one of the best teams in the league winning 12 of 16 games.
For the first few months of the season when the Ducks were in last place they had a shooting percentage I think in the low 6's which is super low and it meant they were very unlucky. In sports there is a luck factor but especially in hockey.
Over a full season luck will usually even out so all those shots that weren't finding their way to the back of the net earlier in the season are now and it will probably continue for the rest of the season so expect the Ducks to be one of the best teams in the league for last 35 games of the season.
Anaheim Ducks Trends
Ducks are 5-0 in their last 5 overall.
Ducks are 39-19 in their last 58 in the third game of a 3-in-4 situation.
Arizona Coyotes (+170)
The Arizona Coyotes are 4th in the Pacific Division with 54 points 11 points out of 1st place. The Coyotes were playing some pretty solid hockey for most of the season but they have really struggled of late losing 7 of their last 9 games.
The Coyotes are kind of opposite of the Ducks in the fact that they have a fairly high shooting percent at 9.73 so it's highly likely that will drop and when that drops so does goals per game. It looks like this has already started to happen as the Coyotes have scored more then 2 goals in just 2 of their last 9 games.
Arizona Coyotes Trends
Coyotes are 2-7 in their last 9 overall.
Coyotes are 0-4 in their last 4 in the third game of a 3-in-4 situation.
Conclusion
I like the Anaheim Ducks over the Coyotes in this one. The Ducks had horrible luck early in the season but looks like that has changed and they are scoring a ton of goals of late while the Coyotes are the total opposite and their luck has taken a turn for the worse.
Free Pick: Anaheim Ducks -190