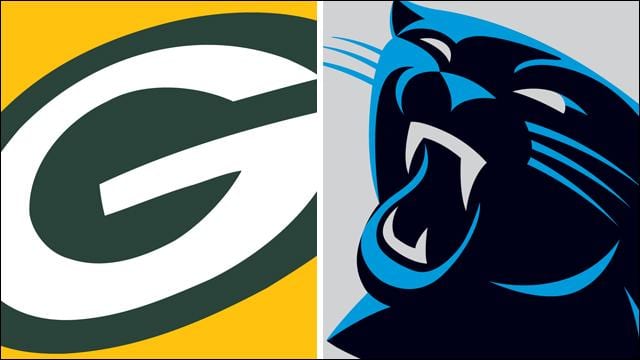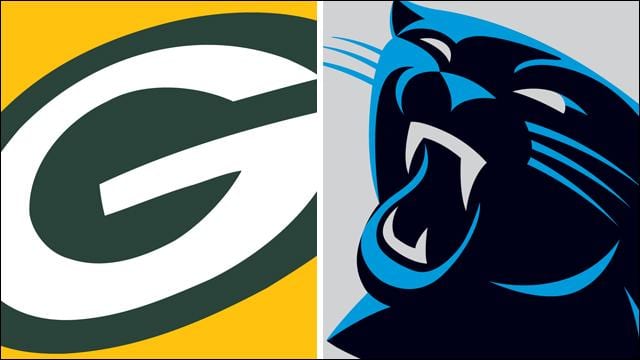 A week ago the Green Bay Packers were shooting for a perfect 7-0 start. Fastforward to week nine, and the Packers have already been handed their first loss of the 2015 NFL season and it's this week's opponent – the Carolina Panthers – that eye perfection. Aaron Rodgers and co. did not respond well to a tough defense on the road last week, and it will be very interesting to see how they handle a very similar situation in back-to-back weeks. Carolina, on the other hand, is a strong 7-0 but has had numerous close calls and only one truly "good" win on the season. If they can take down the Packers at home in week nine, though, few will be able to question their merit.
Matchup History
The recent history in this matchup hasn't been kind to the Panthers, as Green Bay destroyed Cam Newton and co. just last year (38-17) at Lambeau Field. Green Bay has also claimed three of the last four meetings and also won the only playoff showdown in 1997. None of that really matters now, though, as last year's early season clash is the only good indication of what we can expect. Then again, the Panthers are so much better than they were a year ago, that a blowout win for either side is probably out of the question. Of course, with one of these two teams putting up 30+ points in 10 of 13 battles, it's impossible to rule it out.
Packers Preview (-2.5)
Green Bay is the favorite this week and it's a little odd considering several things: they're on the road, they just lost horribly to a good Broncos team and they haven't looked like an elite team for half of the year. They've kind of just been getting by on offense, as Jordy Nelson was lost before the season started, they don't have a consistent field stretcher for the passing game and Eddie Lacy has been a disappointment on the ground. Aaron Rodgers is still the man and he could easily come into Carolina and put the Packers on his back. Then again, Green Bay's defense has been a tad suspect in recent weeks (they just got torched by Peyton Manning, and all) and they specifically are league worst in production allowed to quarterbacks on the ground. Facing Cam Newton on the road isn't going to be easy.
Panthers Preview (+2.5)
Cam Newton and the Panthers have an unblemished record so far in 2015, but they've been far from perfect. They caved last week at home against the Colts, only to luck their way into an overtime win. That's been the recipe for success more than once this year, as Carolina has won four of their seven games by a touchdown or less and doesn't have a single win separated by more than 11 points. Carolina's vaunted defense has been tough in spots, but they've also given up 20+ points five different times. They're at home and chasing an 8-0 start, but it's worth wondering if they're finally running into a really good team and their lucky is finally about to run out.
On the NFL Moneyline odds at BetOnline the Green Bay Packers are at -145 and with the point spread the Panthers are getting +2.5.


The Pick
Green Bay won big when they were the favorite last year, but they were on their home field and they weren't facing an undefeated Panthers team that probably doesn't think it's ever going to lose. Instead, they're going into a hostile environment for the second week in a row. Pretty much anything Green Bay does will be better than what they showed in Denver, but Carolina's defense is tough and the Panthers can run the ball – both with Newton and running back Jonathan Stewart. It's obviously quite possible Green Bay bounces back and takes down the Panthers, but I don't even care about any of that.
What I do care about is that I'm not really a believer in the Panthers. I'm not saying we should dismiss a 7-0 start or that they're not any good, but I don't think they're elite at any level and their resume to this point isn't overly impressive. Green Bay won't play that poorly in back-to-back weeks and I think they come back and steal a big win, leaving just three undefeated teams roaming the league – all in the AFC.
If you need a stat to lean on, try this one: the Packers are 8-1 ATS in road games after scoring 14 points or less the week before. The point? Mike McCarthy gets his guys back on track and I think he does just that this week.
I'll take the Packers to win in Carolina and cover.