NFL Picks
NFL Pick: New York Jets at New England Patriots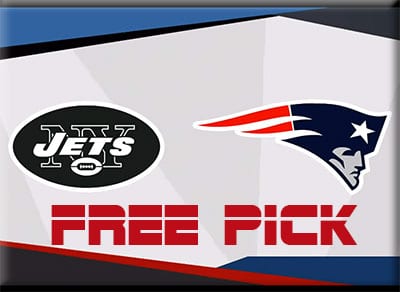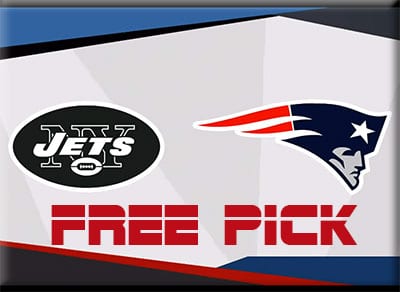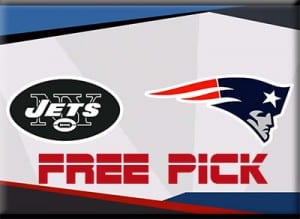 Experts predicted the AFC East to be one of the more competitive divisions in all of football in 2015. The Miami Dolphins were on the rise, Rex Ryan would have the Buffalo Bills turned into "bullies" and the New York Jets would be as nasty as ever defensively with blitz master Todd Bowled taking over.
And the Patriots, well, they were as vulernable as one could imagine with Tom Brady's deflategate deal and the "Super Bowl hangover" setting in.
Only one of those predictions actually came true. Bowles has the Jets in prime positioning to give New England a run for their money, but the Fins and Bills haven't lived up to expectations to this point. New England, meanwhile, has battled off all kinds of controversy to start the season 5-0 and they look like they might never lose. Of course, they have to get by one of their fiercest rivals in week seven first.
Matchup History
This is obviously a storied divisional rivalry, but thanks to Rex Ryan's tenure, this battle got a lot more hype that it probably normally deserved. While the Jets have given the Pats fits at times, Tom Brady and co. normally take care of business against Gang Green, as New England leads the series 58-53 and has claimed seven of the last eight games. In fact the only Jets win during that span came in 2013 and New York needed overtime to get it done. More specifically, the Jets haven't won in Foxboro since 2011, and they'll enter this weekend's showdown as considerable underdogs.
Patriots Preview (-9)
New England has been awesome so far in 2015, as they've put up at least 28 points in every contest, while Tom Brady has specifically been on an absolute tear with 14 touchdowns and just one pick en route to a 5-0 start. It's true that New England hasn't had the toughest of paths to this point (only the Steelers are above .500), but they've been utterly dominant in the process – on offense. The problem has been the defensive side of the ball, where the absence of trusted defenders like Darrelle Revis, Brandon Browner and Vince Wilfork has not gone unnoticed. That's led to a weak run defense and a suspect pass defense. Naturally, the Pats have given up some points in the process, with three teams scoring 21+ points on them in 2015. Overall, however, New England looks as strong as ever and could very well be in the beginning stages of a Super Bowl repeat. New York is arguably their stiffest test of the season, but it's also quite possible they're just another casualty in their way.
Patriots RB Dion Lewis does not expect to play vs Jets due to abdomen injury, though team wants to test him one more time before final call.

— Adam Schefter (@AdamSchefter) October 25, 2015
Jets Preview (+9)
The Jets aren't far behind the Patriots, and there is an argument to be made that they're actually the far more balanced team. Running back Chris Ivory has proven to be one of the best running backs in the entire league, the Jets boast the most balanced defense in the NFL and Ryan Fitzpatrick is quietly enjoying his most efficient season as a pro. Having weapons like Brandon Marshall and Eric Decker at his disposal doesn't hurt, and this week their offense gets tested on the road in a matchup that could work to their advantage. New York hasn't exactly been battle tested to this point, as none of their victories have come against winning franchises, and their lone loss was at home against a seemingly inferior Eagles club. The real test this week will come with their vaunted defense, which will be tasked with slowing down Tom Brady and New England's high-powered offense. Just as importantly will be Fitzpatrick's effort to keep up with that offense.
The Pick
It'd be silly to overlook New York's defense completely, but it'd be even sillier to pick the Jets to beat the Patriots straight up on the road. New York's defense might slow Tom Brady down but even if that does happen, we also need to trust Ryan Fitzpatrick. That's a dangerous combo. Because of that, the Pats are the easy straight up pick this week.
The real question, of course, comes with the spread, which is fairly gaudy considering the history between these two teams and how good New York's defense has looked. History suggests a close game, as the last two games have been separated by a total of three points, the game before that went into OT and the game before that was won by a field goal. While we have to note that, the other thing to take in as how both of these teams have performed against the spread in 2015. The Jets narrowly oust the Patriots against the spread, with a 4-1 record ATS this year, while the Pats are just 3-2 ATS. A deeper look shows New York has fared well when the bigger games show up in the division, as Gang Green is a remarkable 4-0 against New England the last four times first place in the division is on the line.
Some of that is circumstantial, though. What we do know for sure is that this is a massive game and it's an age gold offense vs. defense battle. We need to consider that the Patriots have only truly blown out the Jacksonville Jaguars and Dallas Cowboys this season (everyone else has managed to get within 8 points or less), while the Jets have "dominated" some pretty suspect offenses on the year.
The trick here is to not overthink this. The Jets have a good defense and are playing for first place in the division, while the Patriots have a terrific offense and are at home.
It boils down to a New England win, but a close game where the Jets beat the spread

.