NFL Picks
NFL Pick: Detroit Lions at Green Bay Packers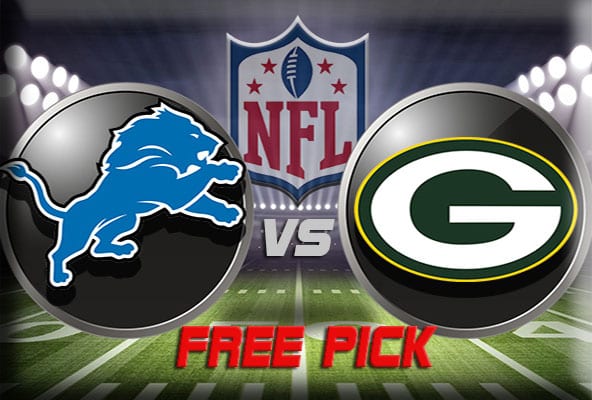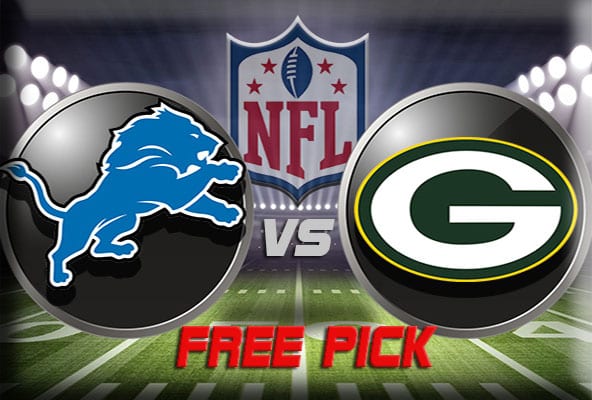 The Detroit Lions have had a miserable 2015 season. The Green Bay Packers have felt their pain through the past two weeks (two losses) and they want it to end. That narrative makes for an interesting meeting at Lambeau Field in week 10, as Detroit has nothing but pride to play for, and the Packers aim to end a two game slide.
Matchup History
The Lions and Packers have been battling inside the NFC North since 1930, so to say this matchup is storied is a grand understatement. It's not necessarily the most competitive divisional clash, however, as Green Bay has taken 97 games out of 171 meetings. They've been especially dominant since 1992, losing just 12 times to Detroit in that span. It's Green Bay's dominance on their home field against the Lions that is most impressive, of course, as the Packers haven't fallen to their rivals at Lambeau since a 21-17 defeat in 1991. Green Bay is also 1-2 against the Lions in their last three games, but one of those games (a 40-10 beatdown in Detroit) was without starting quarterback Aaron Rodgers.
If Ronda Rousey can get beat, so can the Packers @Lions #OnePride

— Becca (@beccarm31) November 15, 2015
Lions Preview (+11.5)
Detroit has been a total mess all season. Matthew Stafford has been forced into bad spots with Detroit struggling to run the ball, his protection has been shaky and his team's play-calling has been called into question. That led the offensive coordinator Joe Lombardi getting canned, yet the Lions couldn't pick up the pieces after that, as they went on to get crushed by the Chiefs in London. Detroit started the season on a rough note against some very good teams and lost several close games, but they seem to be losing their desire to even keep games close. Heading into Green Bay to get a win for the first time in over 20 years should have them up and ready to play, however.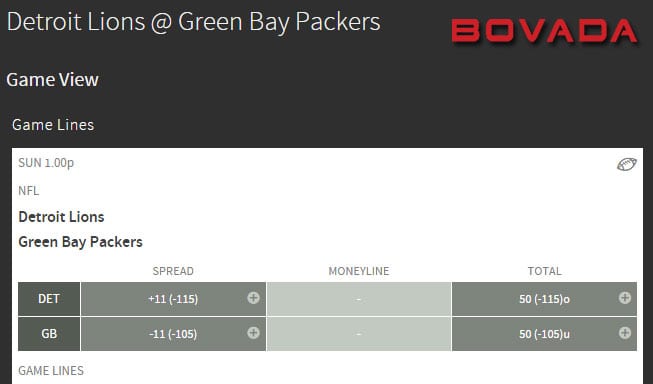 Packers Preview (-11.5)
Green Bay has not been the same offensively this year for two huge reasons: Jordy Nelson (knee) is no longer around to stretch the field in the passing game and Eddie Lacy has looked slow and sluggish. The Packers can't fix the loss of Nelson, but they already addressed their ground game by switching to James Starks as the full-time starter. That could give them the shot in the arm they need following a nasty two-game road losing streak that had them look awful on defense and rather pedestrian on offense. Returning home to face the 1-7 Lions, at least on the surface, could be precisely what they need to get their season trending in the right direction again.
The Pick
If you're just not even thinking about it, the Packers are the easy pick. They've lost two big games on the road and haven't looked the greatest in the process, while Aaron Rodgers plays at an insanely high level at home. Any matchup at Lambeau Field today, and the Packers are probably favored. From everything we've seen to this point, we have to think going into this one that the Lions are lifeless and won't win this game, while the Packers are hungry and want to prove that they're still an elite playoff contender. Stomping out the Lions certainly wouldn't hurt their attempts to promote that logic.
The ATS numbers also support Green Bay, as the Lions are just 1-6 ATS against winning teams in 2015, while the Packers are 5-1 ATS in their last five NFC battles. I'm not entirely sure we need to keep leaning on the "Detroit hasn't won in Green Bay in 20 years" mantra, because the Lions have to be sick of it and I'm sure that actually fuels them a bit. But even with Green Bay a little battered, they're the better team and the Lions are a mess.
I like the Packers straight up all the way and if they can finally get a balanced offense going early,

they should blow the Lions out and cover

, as well.