NFL Picks
NFL Pick: Chicago Bears at Atlanta Falcons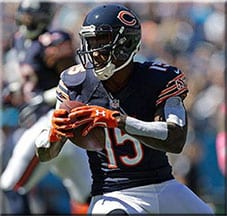 Overview
The Chicago Bears head down to Georgia for their week 6 matchup with the Atlanta Falcons. The last time these two teams met was back in 2011 when the Bears crushed the Falcons 30-12 in Chicago. The Falcons won the two meetings before that in 2008 and 2009 both of which were in Atlanta.
Head to head Trends
Home team is 4-0 ATS in their last 4 meetings.
Under is 6-1 in the last 7 meetings.
Atlanta Falcons (-3)
The Atlanta Falcons are tied for 2nd in the NFC South with the New Orleans Saints. The Falcons are just 2-3 on the season but they are 2-0 at home which has been bit of a trend with the Falcons over the past year or so. They are 5-5 in their last 10 home games but are just 1-10 in their last 11 road games so they're the kind of team if your going to bet make sure they are at home because they do not travel well. Atlanta has one of the best offenses in the league averaging 30.2 and 436 yards per game but those stats are a bit inflated after the ass kicking they put on the Buccaneers back in week 3. On defense the Falcons can use some work as they are allowing 28.6 and 407 yards per game.
Atlanta Falcons Trends
Falcons are 4-1 ATS in their last 5 home games.
Falcons are 3-8 ATS in their last 11 games after accumulating more than 350 total yards in their previous game.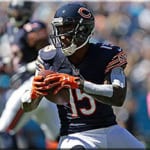 Chicago Bears (+3)
The Chicago Bears are tied for last in the NFC North with the Minnesota Vikings. The Bears are 0-2 at home this season losing to the Buffalo Bills and Green Bay Packers but they are 2-1 on the road this season. On the road the Bears won at New York versus the Jets and at San Francisco although the 49ers kind of imploded handing the win to the Bears. The Bears are middle of the road on offense averaging 23.2 points and 348 yards per game and they a little below average on defense allowing 26.2 points and 362 points per game.
Chicago Bears Trends
Bears are 7-18-1 ATS in their last 26 games overall.
Bears are 1-7 ATS vs. a team with a losing record.
I like the Atlanta Falcons to beat the Bears in this one today. The Bears haven't really done that much all season apart from their big win in San Francisco but like I mentioned above the Giants lost that game more then the Bears won it. As for the Falcons they play really well at home and I see that continuing today.
Free Pick: Atlanta Falcons -3