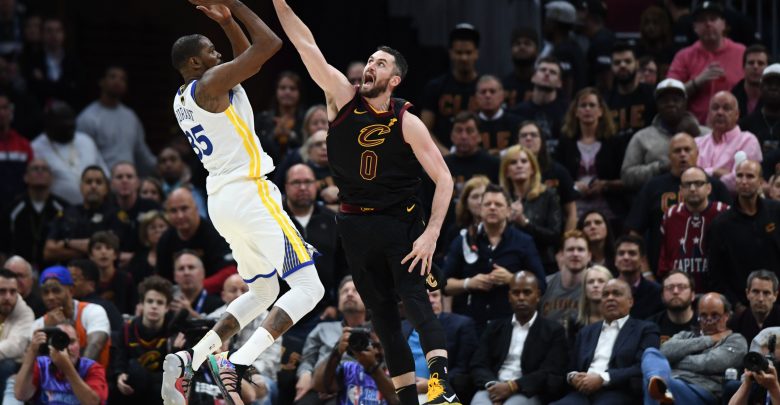 The Cavaliers find themselves in a familiar place heading into the June 8th NBA playoffs free pick. It was the same situation a year ago as the Warriors raced out to a 3-0 series lead before Game 4 in Cleveland. The Cavs actually captured Game 4 in 2017 but they were the defending champs back then. As we all know, Golden State finished the job at home in Game 5 a year ago. Does Golden State want to celebrate at Quicken Loans Arena tonight or does Lebron will his team to a victory in front of the home crowd? Most importantly, how do each of those scenarios effect tonight's O/U of 215.5?
The Warriors Were Blown Out in This Situation a Year Ago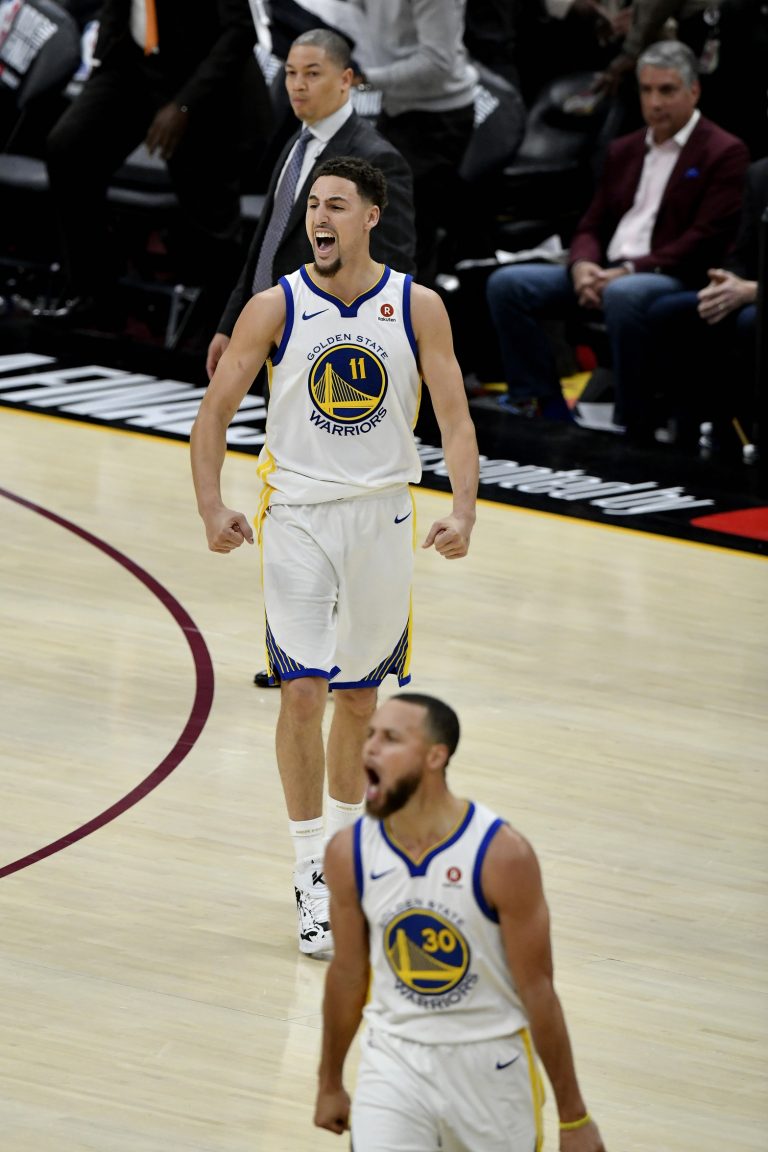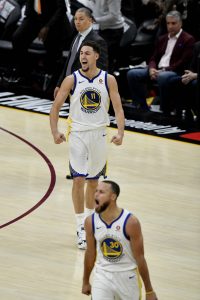 Golden State dominated last yea'rs Finals but there was one contest in which they struggled and that was Game 4 in Cleveland. The Cavs raced out to a 49-33 first quarter lead and never looked back en route to a 137-116 win as +4.5 underdogs. That total also easily went over the number of 226.5 as Lebron James went for 31 points, 10 rebounds, and 11 assists. Conspiracy theorists could say that Golden State knew they had the series in their hands and simply wanted to celebrate a Game 5 win on their home court last year. Is that the same mentality they bring into the June 8th NBA playoffs free pick?
Steve Kerr's team was down a bit at times on Wednesday night, trailing by six points at the half. They did exude their dominance eventually however fueled by an insane game from Kevin Durant. The eventual series MVP went for 43 points on 15-23 from the field including 6 of 9 from three point range. Steph Curry and Klay Thompson chipped in just 21 total points which is a major reason Game 3 fell barely under the total of 215 in a 110-102 Dubs win.
Can Cleveland Win a High Scoring Affair?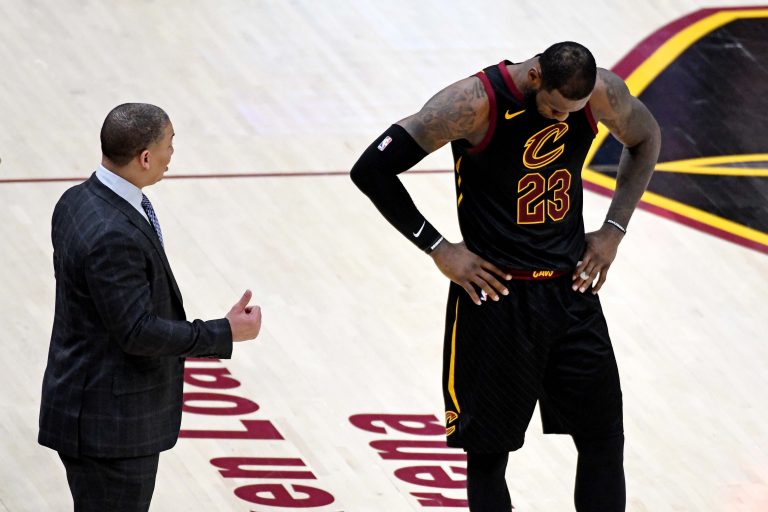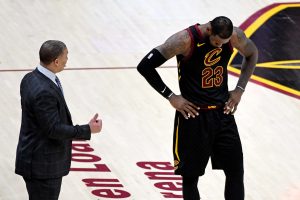 The recipe for the Cavs in the June 8th NBA playoffs free pick is to slow things down and limit Golden State's offensive opportunities. Cleveland must also fight the mental game of facing the almost insurmountable odds of an 0-3 series deficit. Game 1 was demoralizing enough as the Cavs let the game slip away, but Game 3 might have had even worse consequences. Cleveland not only raced out to the lead, they got big contributions from Kevin Love (20 points), Rodney Hood (15), and JR Smith (13), and still couldn't get the W. It's also telling that despite all those players having solid nights the total still fell on the side of the 'under.'
One thing you can't overlook about last year's Game 4 in Cleveland is that the Cavs 137 points were powered by 40 from Kyrie Irving. The close contest (and under) in Game 3 this season was also due to off nights from Curry and Thompson. Oddsmakers haven't adjusted the O/U for Friday night despite the 'under' hitting last time out. Each contest has been within 215 to 217.5.
June 8th NBA Playoffs Free Pick Betting
Golden State is 'only' favored by -4.5 tonight but that's actually a point higher than Wednesday's line of -3.5. Could we see a repeat of last season where Golden State just wants to get back home and party with their own fans? If we do, their lack of defense could force the 'over.' A Golden State blowout win would actually favor the 'under' as Cleveland calls it a season early. As for what's going to happen, expect a solid last ditch effort from Lebron as these two prize fighters go blow-for-blow. This situation favors a high scoring affair.
Free Pick: Golden State Warriors / Cleveland Cavaliers *Over* 215.5