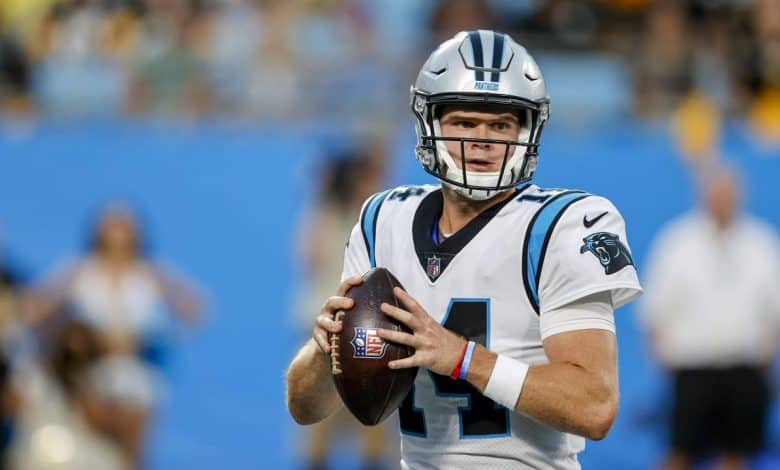 Buffalo is in an interesting spot heading into the preseason Bills at Panthers matchup. Sean McDermott's team is the 6/1 favorite to win Super Bowl 57 so staying healthy on Friday night is of the utmost importance, but the Buffalo coach also seems to value preseason wins going 9-0 the last three years and with a 10-game win streak in total.
McDermott has already said that Josh Allen and many other Buffalo starters will not play on Friday night in Carolina, but the Panthers don't have that luxury. Baker Mayfield could use some more reps in coach Matt Rhule's offense before the season opener against his old team the Browns. With Sam Darnold coming in behind him it's not a shocker that Carolina is a -6.5 favorite in this spot.
Bills Backups Looking Good
It's looking like the rich have gotten richer, with the already talented Bills roster finding some great depth this exhibition season. Buffalo has notched a 27-24 win over the Colts and a 42-15 victory over Denver so far this preseason, covering the point spread in both games (-1, -7) while putting up some good offensive numbers.
Josh Allen threw three passes last week (3/3, 46 yards 1 TD) in his first and only action of the preseason. Even though the MVP candidate won't play in the preseason Bills at Panthers matchup, Buffalo has two competent backups to split the reps in Matt Barkley and Case Keenum. One would think Keenum has a fast track to the backup role since the Bills traded a 7th round pick to get him, but the depth chart could still be undecided.
Aside from the QB intrigue, Friday night's contest is an interesting one for Buffalo in terms of their backup running backs. Undrafted Raheem Blackshear is making his case to make the team scoring two TDs in the opener, averaging over 10 yards per carry in game two, and posting 6 catches for 81 yards through the two games.
Big Final Tune-up for Mayfield
Rhule has named Mayfield his week one starter, and it's an important last opportunity for game reps for the QB who welcomes a visit from his former team Cleveland in the regular season opener. Mayfield was 4/7 for 45 yards vs. Washington but neither he nor Darnold took snaps last week.
Darnold was 2/3 for 16 yards and a TD in the preseason opener but it was not enough to be named the starter. Rhule has said that most, if not all, of his starters will play on Friday night so Darnold should get a couple drives at least. With rookie QB Matt Corral lost for the season with a foot injury it will be P.J. Walker getting the remaining snaps.
Free NFL Preseason Bills at Panthers Pick
Both teams have a flurry of experienced QBs that should be able to move the ball up and down the field largely against second and third stringers. The Bills have some value getting +6.5 points because they just win in the preseason but these one just seems like it will have a lot of points scored.
Free Pick: Over 39.5