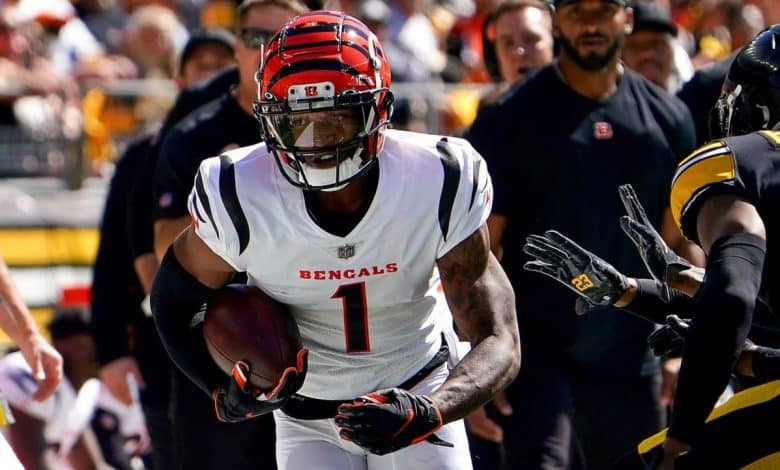 It's AFC North day in the NFL as the week 12 Steelers at Bengals matchup undercards the Browns visiting the Ravens on Sunday night. This division needs some clearing up, as Baltimore sits at the top at 7-3, but Cleveland brings up the bottom not far behind at 6-5.
Obviously Sunday's matchup is huge for both the 6-4 Bengals and the 5-4-1 Steelers. Pittsburgh would especially be behind the curve with a loss considering that would make them 0-2 vs. Cincinnati this year after their 24-10 loss in week 3. The Steelers hope to get some of their injured defensive players back for this game in which they are +3.5 underdogs.
Steelers Have Been Playing Well
With the AFC North being so jumbled, the Steelers' recent five game unbeaten streak after a 1-3 start kind of flew under the radar a bit. That stretch was snapped last Sunday in a 41-37 loss to the Chargers, but that's still a good performance heading to face a good team on the West Coast as +6 point underdogs. There's also a very ugly 16-16 tie with Detroit mixed in there, but Ben Roethlisberger missed that game due to a COVID test.
Roethlisberger was back last week, and had 273 yards and 3 TD. Diontae Johnson had 7 catches for 101 yards and Chase Claypool added 93 yards through the air and that's the type of performance the team needs in the week 12 Steelers at Bengals matchup.
Pittsburgh probably beats Detroit if Roethlisberger plays, and they would have had a much better chance against LAC if not for missing LB T.J. Watt (hip), CB Joe Haden (foot), S Minkah Fitzpatrick (COVID), and DE Isaiahh Loudermilk. Everybody but Haden is expected back vs. Cincinnati.
Cincinnati With a Nice Opportunity
The Bengals turnaround this season has been impressive and they can put a stamp on it with their first season sweep over the Steelers since 2009. They'll likely have a very similar game plan to the September 26th meeting in which they sacked Roethlisberger four times and also forced two INTs.
Joe Burrow threw two of his three TDs vs. the Steelers to Ja'Marr Chase, and finished 14/18 for 172 yards. It did help that Watt, Alex Highsmith, and Carlos Davis all missed that game for the Steelers defense, but they aren't exactly healthy coming into the rematch either.
Burrow started the season with multiple TD passes in 8 straight games, but he has just 1 TD to 2 INT the last two games. The Bengals didn't need much from their QB last week in a dominant 32-13 win at Las Vegas coming off their bye week. Joe Mixon did most of the heavy lifting running the ball 30 times for 123 yards and 2 TDs.
Week 12 Bengals at Steelers Pick
It seems like you can flip a coin whenever teams in the AFC North square off against each other, look no further than Cleveland's dominant 41-16 win in Cincinnati in week 9. Oddsmakers have the Bengals as -3.5 home favorites and 62% of the public do like the points. That hook does loom large in a game that really could come down to a FG – and it also wouldn't be a shocker if Pittsburgh won outright.
Steelers 27 – Bengals 24 
Free Pick: Steelers +3.5