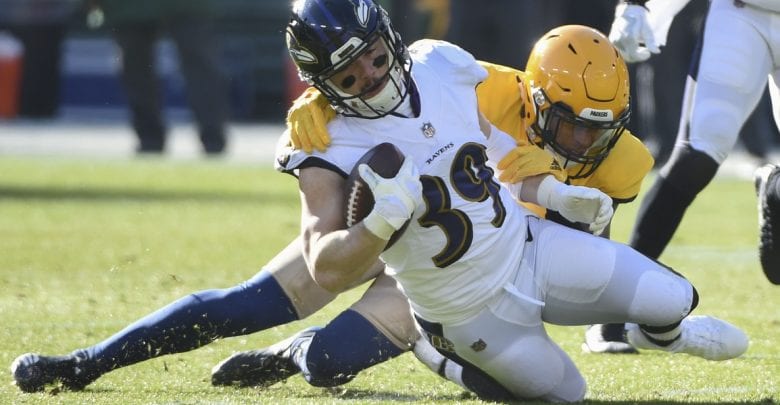 Between college and the pros, fans have been treated to some very good football lately. Unfortunately if you don't live in either the Southwest or the Northeast parts of the United States that trend might not continue for the NFL week 12 Monday night football total free pick. Is Houston at Baltimore a horrible matchup? By all means no, but the game does take some talking into to get the blood boiling.
The Ravens are over a TD favorite (-7.5) for Monday night and the total is right at the point where it could go either way, listed at 39.5. At first glance of this game nothing really stands out – maybe two mediocre offenses facing off against a couple above average defenses…on paper at least. Either way, there's money to be had in the NFL week 12 Monday night football total free pick so lets delve in and see where to place the wager:
Is Monday Night an "Under" Waiting to Happen?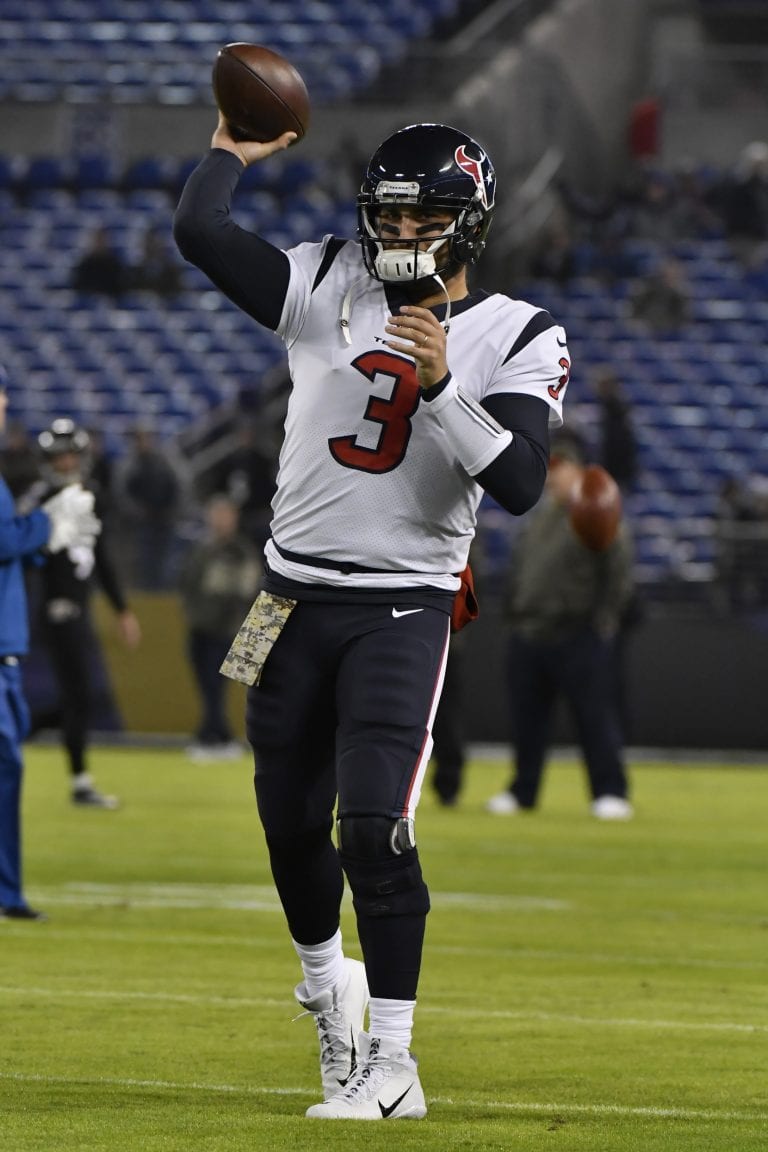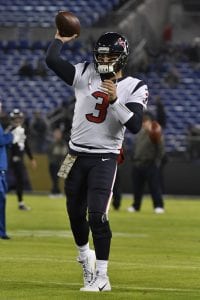 Baltimore is just 5-5 on the season, an afterthought in the AFC North behind the 9-2 Pittsburgh Steelers. What many fans fail to realize however is that the Ravens actually have a Super Bowl caliber defense yet again – on occasion. Baltimore has pitched three shutouts in 10 games, but has also allowed 23+ points in three of the past four games. It's hard betting the Ravens on either 'over' or 'under' in the NFL week 12 Monday night football total free pick because you just don't know what you're going to get. "Under" is a great lean because Baltimore ranks #7 in opposing yards allowed, is #2 versus the pass, and is #2 in points allowed.
The reason Houston might side with the 'under' isn't because of their defense, but instead the Texans offense. Houston has put up 14 points and 7 points in two of the last three contests and coach Bill O'Brien has decided to 'ride or die' with Tom Savage after the injury to signal caller Deshaun Watson in week 8. Savage has posted 219, 221, and 230 yards passing in those three games but has also tossed 3 INT to 4 TD.
Please guys don't be fooled by last week. Ravens boast a top 3 defense. They will stack the box. Houston is very liable to get shut out.

— RunITUp. (@Runitup_1) November 28, 2017
The Number Is Low, Just Take the "Over?"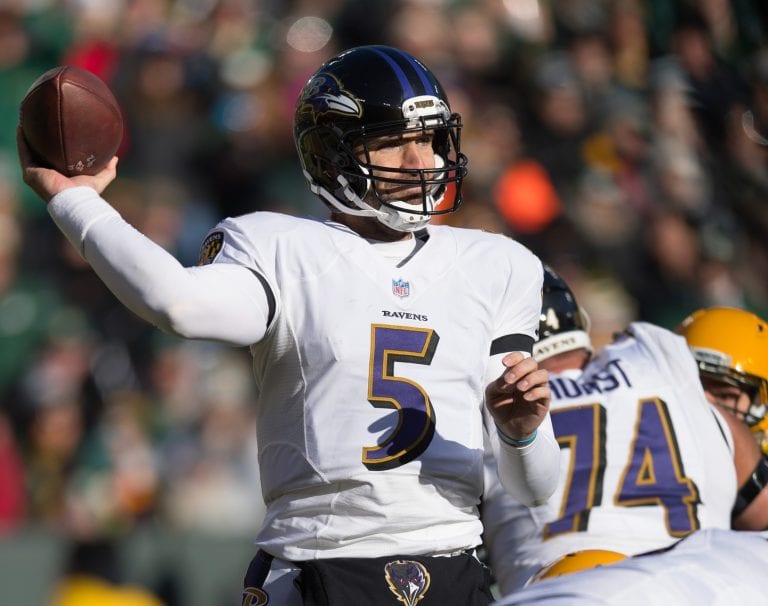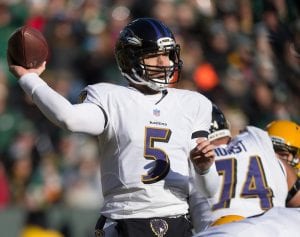 It doesn't take much to push the number 'over' when the oddsmakers give you 39.5 points to deal with. The Ravens 'O' might not look good on paper (32nd in passing yards, 31st in total yards) but they've put up 20+ points in five of the last six games. The Ravens even showed they could hit an 'over' by themselves in a 40-0 shellacking of Miami a month ago. Baltimore also famously has two shutouts in their last three games – but they've also allowed 23+ points in three of five when the opponents do score.
Houston has had some turmoil under center this season, but overall their offense is very underrated. The Texans actually sport the #12 total yardage team in the NFL and are 6th in the rush and 6th in points scored. The Texans offense has actually scored 31+ points in four of the past six. The 'over' bodes well because of Houston's D struggles too – 28th against the pass and 29th in points allowed.
Texans pass defense vs. Ravens pass offense: which is worse? https://t.co/imPyqX6myU

— The Texans Wire (@TheTexansWire) November 27, 2017
NFL week 12 Monday Night Football Total Free Pick
Tom Savage vs Joe Flacco doesn't exactly elicit the perception of a 49-42 game but it could be what's in store for the NFL week 12 Monday night football total free pick. The number is low, and both teams are as functional form of a trainwreck as you could possibly be this time of year. This game actually the potential of being one of the more entertaining of the week, so sit back and enjoy. At the very least, it will be a snoozer and you can get caught up on sleep missed as your in-laws finally head back home after Thanksgiving.
Pick: Houston Texans / Baltimore Ravens *Over 39.5