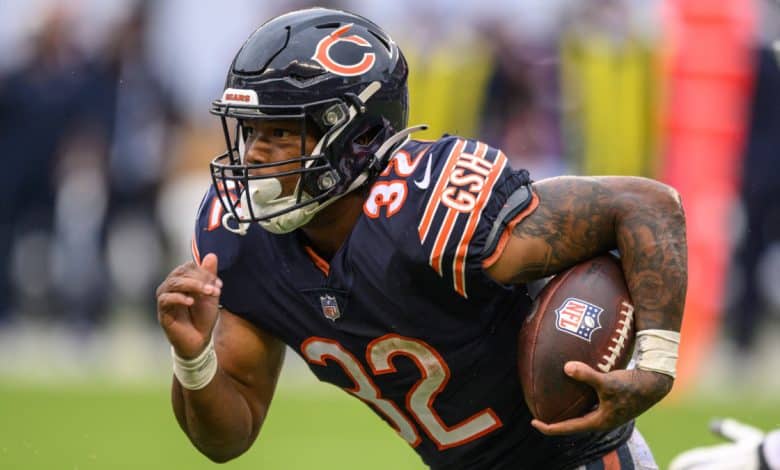 We will not have a "2021 QB Draft Pick" Bowl after all, as New York has benched the #2 pick in that year's draft Zach Wilson while Chicago looks like they're sitting #11 pick Justin Fields due to a shoulder injury. Instead it will be the Trevor Siemian show against the Mike White experience in this week 12 Bears at Jets betting matchup.
New York is still a -6.5 favorite on Sunday, mostly because all other things being equal the Jets have the better defense of these two teams – and are also playing at home even though they're just 2-3 at MetLife Stadium this season. Chicago has dropped four in a row and 7 of their last 8, yet just a slight 54% of the public is on NYJ.
Bears Turn to Siemian
There was some optimism that Fields would play in the Bears at Jets betting matchup, but why take the chance? Fields has looked like a franchise QB in recent weeks, mostly in running the ball but also with improvements in the passing game.
What we will see on Sunday is how well Fields' ability to run the football was masking what many consider to be one of the worst pass blocking lines in the NFL. Siemian ran the ball 9 times for 20 yards last year with the Saints, so he and Fields are worlds apart in that dimension of their game. Chicago leads the NFL in rushing (197.9 ypg) but once again a lot of that because Fields ran so well (834 yards, 7 TDs).
Make no mistake the Jets have their own QB issues ahead of Sunday's meeting, but White gets the much more favorable matchup against the Chicago defense. The Bears have given up at least 27 points in all four of their consecutive losses and are 29th in the NFL vs the run.
Jets Moving Forward on Offense
This might have been a nice situation for Wilson to get his confidence back, up against a Bears team missing two of their starting DBs and who don't have that great of a defense to begin with. Instead Wilson sealed his fate by twice saying "no" when asked if the offense let the defense down in New York's 10-7 loss to the Patriots last week.
New England only scored on a punt return last week, so the fact that Wilson did not step up as the supposed face of the offense when the team had more punts (10) than completions (9) means a change in leadership is needed.
White had 3 TD passes to lead an upset over Cincinnati in his first NFL start last season, but that was pretty much the only bright spot as he finished the year with 5 TD passes and 8 INTs – getting benched again after a 4 INT performance against the Bills. We will see if an extra year of experience has helped him any as White definitely has the matchup to succeed in this spot.
Free Bears at Jets Betting Pick
Nearly a TD does seem like a lot of points for this Jets team to be giving up, but they have the much better defense and are at home. It's a bad spot for Siemian to be stepping into, but at the same time almost an ideal situation for White.
Free Pick: Jets -6.5