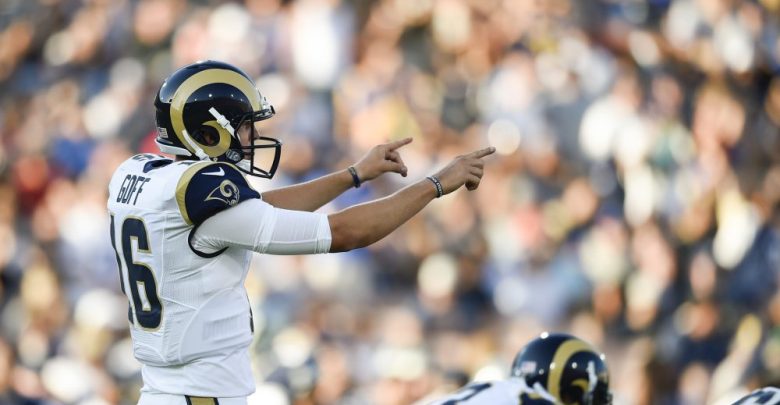 In a way the LA Rams have already won in their matchup between the Chiefs. This is because instead of this game being played in Mexico City on a 'neutral site' field conditions have forced the contest back to the Coliseum and it's once again a home game for the Rams. Of course they still have to deliver in the NFL week 11 MNF free pick vs. KC in a matchup of 9-1 teams but the Rams are favored by 3 in the matchup. Kansas City has proved doubters wrong all season, do they do it again in one of the most hyped games of the season?
Is the Chiefs Defense Suspect Tonight?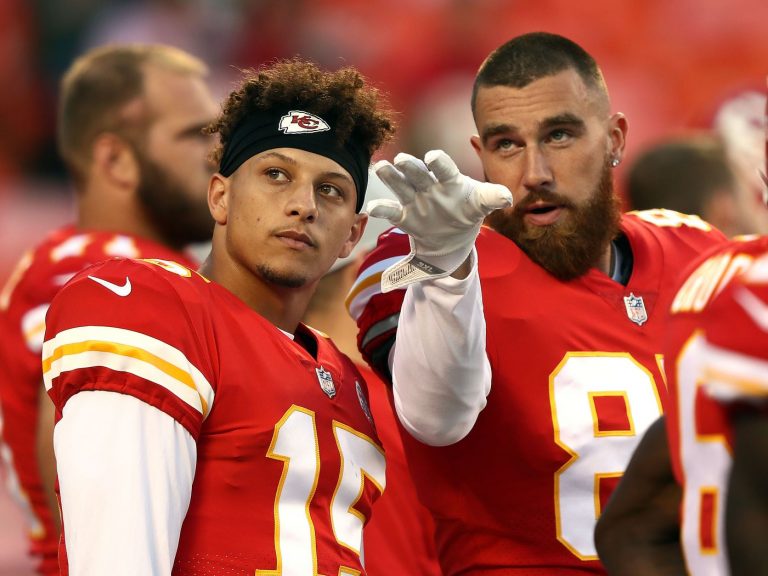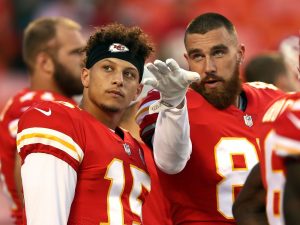 Nobody questions the effectiveness of Patrick Mahomes and Kansas City's #4 offense ahead of the NFL week 11 MNF free pick but it's their defense that has Chiefs backers worried. Andy Reid's squad is ranked 30th in the NFL total yards per game allowed (410.7) and second to last in passing yards surrendered (289). That's not a good stat against LA's second ranked offense in total yards and #5 passing offense. The Chiefs have won four straight games – but three of those were at home. In the last two games away from Arrowhead Kansas City has given up almost 300 yards and 2TD to Baker Mayfield and got lit up by Tom Brady for 340.
The good thing going for Kansas City tonight is that their offense can go blow-for-blow if this game turns into a shootout. That's exactly what oddsmakers are expecting with an O/U of 63 for tonight. Patrick Mahomes has 17 pass TD his last 5 games. Tyreek Hill is coming off a 7 catch, 117 yard and 2TD performance vs. Arizona and Kareem Hunt has been effective enough on the ground gaining 70+ in 6 of the last 7. The Saints ran for 140+ and threw for 340+ in handing the Rams a loss two weeks ago. The Seahawks carried the ball 34 times for 273 yards last week vs. LA so the Chiefs can have their moments Monday.
Does LA Get the Edge Since They Are Playing at Home Now?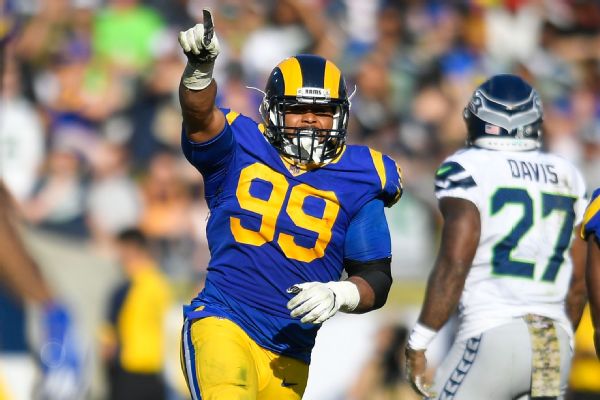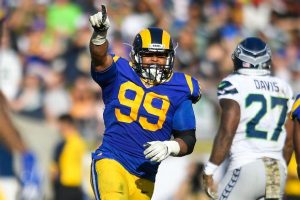 Believe it or not the Rams were -3 favorites even when this game was scheduled to be played in Mexico City. On paper LA has the more talented defense with guys like Aaron Donald and Ndamukong Suh manning the trenches and Marcus Peters patrolling the backfield. For the better part of the season LA has performed well on D, ranking 15th in total yards allowed and top 10 in passing at 233 ypg given up. They've had some struggles though, failing to cover in 6 of 7 games due in large to surrending 31+ in 4 of those games. The Chiefs are the #2 scoring team in the league and are stacked with weapons on offense. Could the Rams be vulnerable in the NFL week 11 MNF free pick?
Obviously one of the major reasons tonight's O/U is so high is because the Rams are no slouches when it comes to scoring either. LA is right behind KC at 33.5 ppg and they not only boast the NFL's #5 passing offense, but #2 rushing attack as well. Jared Goff has 10TD to just 1 INT the last 4 games. Brandin Cooks has 16 catches for 214 yards the past two games and Todd Gurley has 9 rushing TD the last 6 games. The Rams are just as explosive as KC at every position except for TE, where Travis Kelce gives the Chiefs a decided advantage.
NFL Week 11 MNF Free Pick Betting
It's kind of a no-brainer that either team could come out and win this matchup between 9-1 squads. The Chiefs are 4-1 on the road this year while the Rams are 5-0 at home. In their last 7 games however LA is just 1-6 ATS and the Chiefs have gone 6-0 ATS the last 6 H2H meetings. Even though it's his first year as a starter, Mahomes has shown the tendency to step up in big games. With a game that either team could win, having a couple points in your pocket never hurts.
NFL Free Pick: Kansas City Chiefs +3