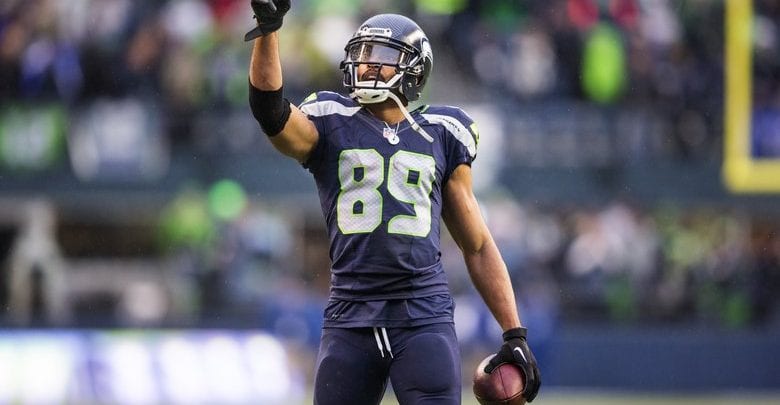 At first glance the NFL week 10 Thursday night over under free pick just screams 'under.' After all we've got two teams predominantly known for defense hooking up on a short week. Arizona has also enjoyed a resurgence in their running game thanks to the addition of Adrian Peterson while the Seattle offense can be explosive – but has also been shut down more times than you'd think this year.
Oddsmakers agree on the sentiment of a low scoring battle and the public agrees with early betting moving the total from 42.5 to 40.5. Is the 'under' a foregone conclusion though? Seattle has scored 40+ points twice this year already and Arizona exploded for 38 just three weeks ago. With the NFL week 10 Thursday night over free pick total being set at such a low 40.5 the 'over' has to at least be explored.
Could the Free Pick Really Go "Over?"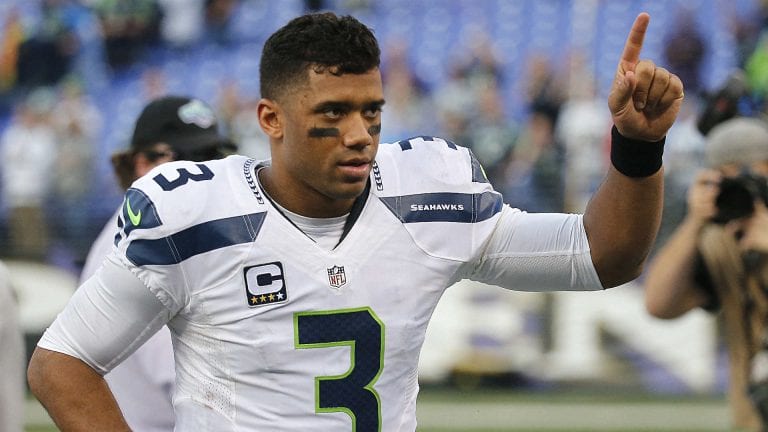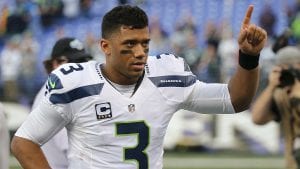 It's a very unsettling feeling have locked in an 'over' wager when Seahawks QB Russell Wilson is involved in the game. Wilson has thrown for 295+ yards in five of the last six games including totals of 373, 334, and 452. Wilson has 17 TD to just 6 INT this season and Arizona has been vulnerable to the pass this year allowing 249.2 YPG, 24th in the NFL.
Despite the loss of Carson Palmer for the year (and maybe his career), Arizona is actually 5th in the NFL in passing this season. Backup Drew Stanton threw for 200+ yards and 2TD in his first start last week in a win over the 49ers. Earl Thomas is doubtful for the NFL week 10 Thursday night over under free pick and the Seattle secondary is further banged up with Richard Sherman and Jeremy Lane also battling injuries.
And with the Seahawks secondary shook up with injuries, I would love to take a shot w/ the speedsters on AZ only if it was Carson Palmer, not Drew Stanton.

— Easy Talk (@E_El_Eye) November 9, 2017
Confirmation On an Under Bet?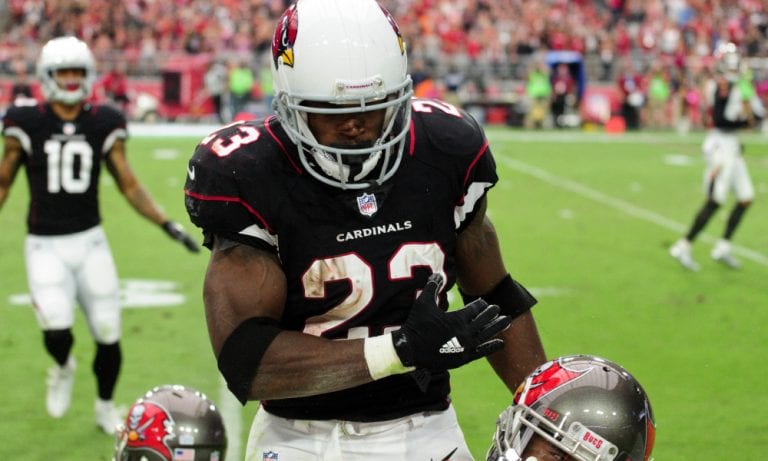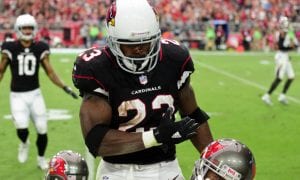 Although Arizona could try to exploit the pass against the ailing Seahawks secondary, the Cardinals' main M.O on Thursday is going to be running the ball. That strategy worked last week as Peterson lugged the ball 37 times for 159 yards. Seattle still has a top 15 defense in rushing yards allowed though at barely over 100 per game. Plus despite the fact that the Cardinals could do whatever they wanted on offense against San Francisco, they still only scored 20 points. A game prior they were shut out by the Rams.
So who would take the under in a game with Seattle's #4 ranked total offense which is also #2 against the pass? Considering that the Seahawks have compiled point totals of 14 and 16 in two of the last four weeks it might not be a bad bet.
Arizona RB: AP will see about 20-25 touches no matter what, and I believe it will be his duty to kick-start the Cardinals offense. But in a bad match up I don't like it. Volume will be there so he might just hit for average.

— Easy Talk (@E_El_Eye) November 9, 2017
NFL Week 10 Thursday Night Over Under Free Pick – Betting
There are two things working for the NFL week 10 Thursday night over under free pick. First, the Arizona defense cannot stop anybody ranking 23rd in the NFL in total yards allowed at nearly 350 per game. Second, the Seahawks defense is injured which should allow the Cardinals to have some relative success on offense.
Put these together and it seems like we're in for a high scoring affair on Thursday night football. Bettors have done the dirty work bringing the total down to 40.5 now it's up to the offenses (and bad defenses) to bring it home.
Pick: Seattle Seahawks / Arizona Cardinals *Over 40.5