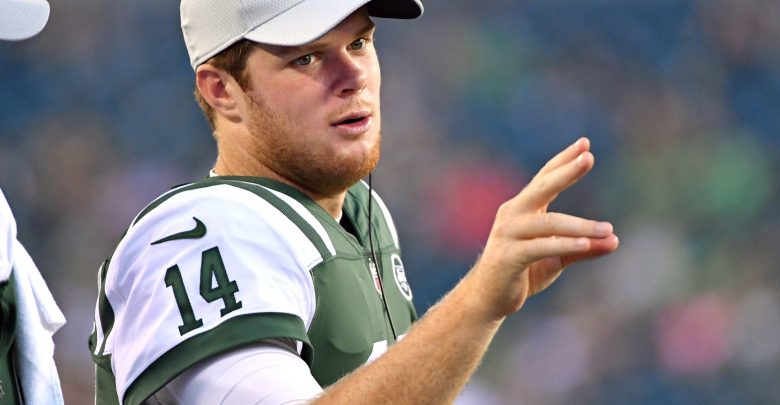 It's Monday Night Football doubleheader time to wrap up the NFL's 1st weekend of the season. In the NFL Week 1 MNF Free Total Pick it's Sam Darnold making his regular season debut on the road against Detroit. Generally a rookie starting would give a lean towards an 'under' play of tonight's total of 44.5. The Lions aren't exactly known for their defense however and Darnold's presence might just energize the Jets. Even so, is tonight's number just too many points?
Jets Don't Exactly Strike Fear With Their Offense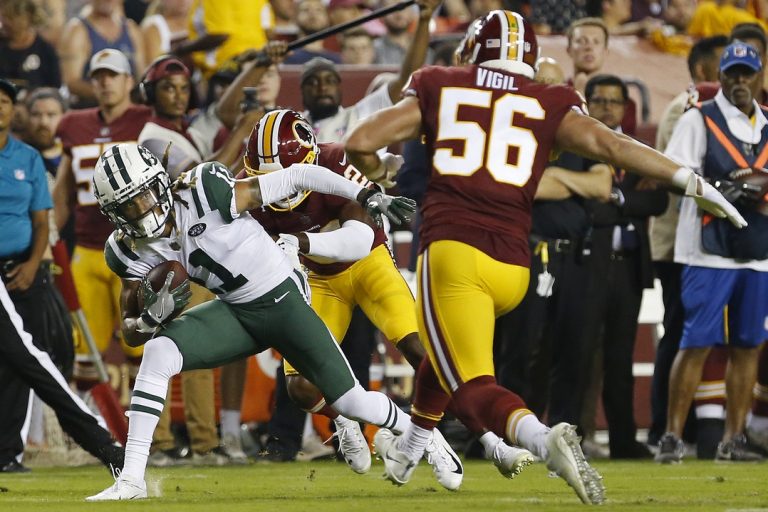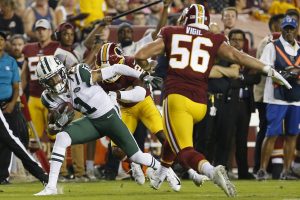 New York is still rebuilding after their 5-11 season a year ago but it's evident they also still need a lot of pieces – especially on offense. They hope they have their QB of the future in Darnold but this is a team that scored 20 points or less in 11 of 16 games last year. The Jets scored 7 points or less in 3 of 4 games to wind down last season and didn't exactly strike fear in opponents during the preseason. New York's highest offensive output of the exhibition was 17 points on August 10th vs. Atlanta. WR Robby Anderson showed some potential last season with 941 yards and 7 TD's. Otherwise things are looking ripe for a low scoring affair in the NFL Week 1 MNF Free Total Pick. The Jets' top two RB's are Isaiah Crowell and Bilal Powell who could be described as sleepers at best.
Another reason tonight's game could be on the low side of the total is because of the Jets defense that looked really good in the preseason. New York gave up under 12 ppg in the exhibition season – granted it was the preseason. The secondary has improved from last year with the signing of Trumaine Johnson and Leonard Williams remains a solid run stuffer up front. Even so, New York has a lot to improve upon from their defense of a year ago.
Will Lions Offense Lead to a High Scoring Game?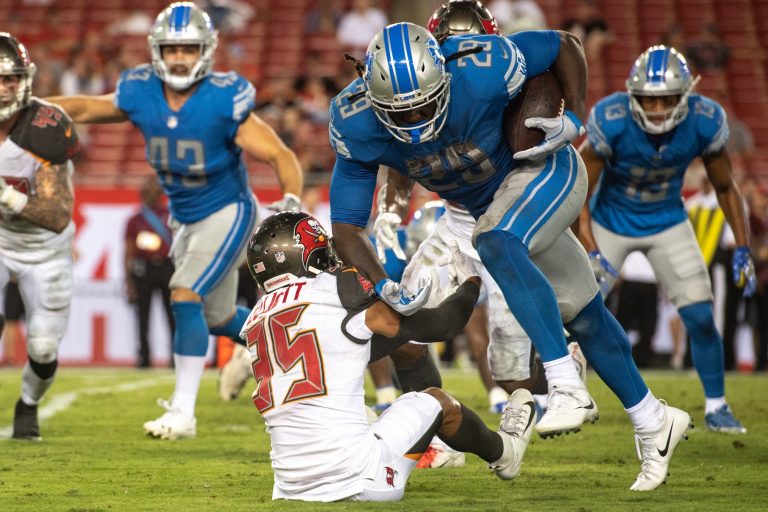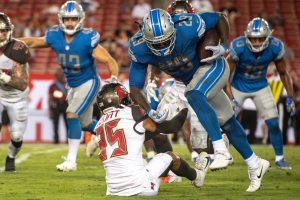 There's a perception that the Jets have a strong defense and their poor record was indicative of a failed offense. That simply wasn't true in 2017 and Detroit should be able to take advantage of it in the NFL Week 1 MNF Free Total Pick. Breaking down the numbers the Jets allowed 23.9 ppg last season including 234 through the air and 117 on the ground, all in the bottom 1/3 of the league. The Lions were 6th in pass yards/game last season and 7th in points scored/game. Detroit got better in the run game in the offseason with the additions of LeGarrette Blount and Kerryon Johnson and 1st round C Frank Ragnow. Plus of course Matthew Stafford, Golden Tate, and the underrated Kenny Golloday provide a lethal passing attack.
The Detroit offense will score tonight, but will it be their defense that helps push tonight's total towards the 'under?' That sounds weird to say for a unit that was 27th in the NFL in yards allowed per game last season and surrendered 23.5 ppg. They should be improved solely with the addition of the defensive minded Matt Patricia as the new head coach. The system is in place, the big question to watch for tonight is if the talent is.
NFL Week 1 MNF Free Total Pick
If the Jets can find the defense that was top 5 in coach Todd Bowles' first year with the team in 2015 this game will sail 'under' easily. New York is going to go conservative on offense in Darnold's 1st NFL start and will try to pound running game with two big horses in Crowell and Powell. 44.5 is a lot of points even if Stafford goes off tonight.
NFL Monday Night Football Free Pick: Jets / Lions "Under" 44.5