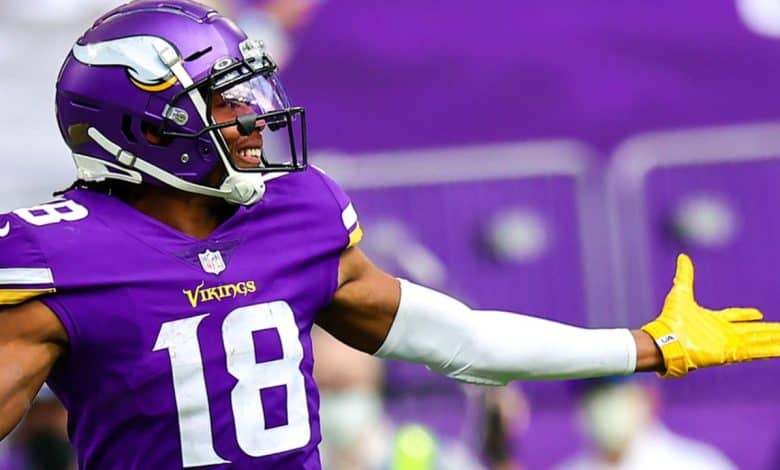 For some teams playing in the Hall of Fame game during the exhibition season can be considered tedious. With the condensed three game preseason and with Las Vegas making a regime change to bring in Josh McDaniels as their new head coach, the extra game last week has to be considered an advantage in the preseason Vikings at Raiders betting matchup.
They may have played with a bare bones squad last week, but the Raiders looked good in toppling the Jaguars 26-11 in Canton. Now it's Minnesota's turn to get some reps in their new system as former Rams OC Kevin O'Connell was brought in to replace Mike Zimmer after an 8-year stint. The Raiders are a -4.5 favorite in Sunday afternoon's matchup.
No Cousins for Minnesota
Who knows how much he would have played anyways as an experienced NFL starter, but Kirk Cousins' positive COVID test this week took all the guesswork out of it as he will miss the preseason Vikings at Raiders matchup. Cousins worked with O'Connell when both were with Washington, so it would have been nice to see what the veteran could put together with a drive or two.
Instead it will be Sean Mannion and Kellen Mond likely splitting a half each on Sunday as both are in competition to be Cousins' backup. Neither QB has stepped up during camp, One beat reporter for SKOR North remarked, "Mannion knows what he wants to do but can't do it. Mond doesn't know what he wants to do and takes too much time in the process."
Obviously everything can change from practice to an actual game, but having QB issues isn't ideal against a Raiders defense that held Jacksonville to 3 points through three quarters and gave up one lone TD with under 4:00 left when the depth charts were emptied.
Raiders Depth Chart Rounding Out
Las Vegas QB David Carr did not take any reps in the Hall-of-Fame game, and it's not entirely true what McDaniels will try to get out of him in this preseason. Carr hasn't taken an exhibition snap since 2019, and as he enters his 9th year in the league and coming off a 4,800 yard passing season it's obvious that the veteran knows how to turn it on when needed.
With Carr not taking snaps this preseason, it doesn't make much sense for Davante Adams to work on his chemistry with the backups. Carr and Adams are college teammates so they should be able to click right away when they open the season against the Chargers on September 11th.
Las Vegas has the backups to cover the -4.5 point spread on Sunday, especially with Minnesota's QB room reportedly in shambles. Jarrett Stidham came over with McDaniels from New England and hit 8/15 passes last week while Nick Mullens has twice in a season started 8 games with the 49ers and looked good completing 8/11 against the Jaguars.
Free August 14th Vikings at Raiders Betting Pick
If we take the beat reporters' word for it Minnesota could be in a world of hurt on offense Sunday afternoon. Rookies Brian Daboll, Matt Eberflus, Mike McDaniel, and Nathaniel Hackett all won their head coaching debuts this weekend so O'Connell would like to continue that trend, but he just doesn't have the tools to do so.
Free Pick: Raiders -4.5