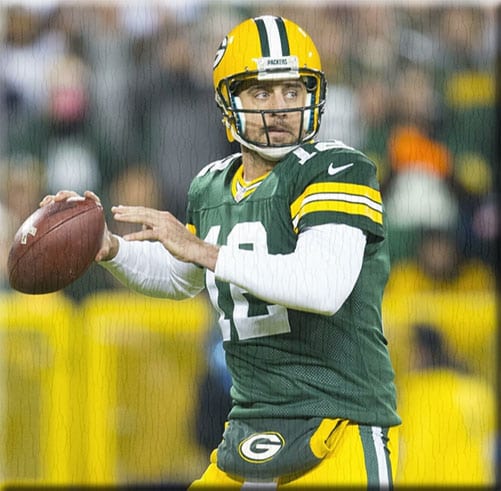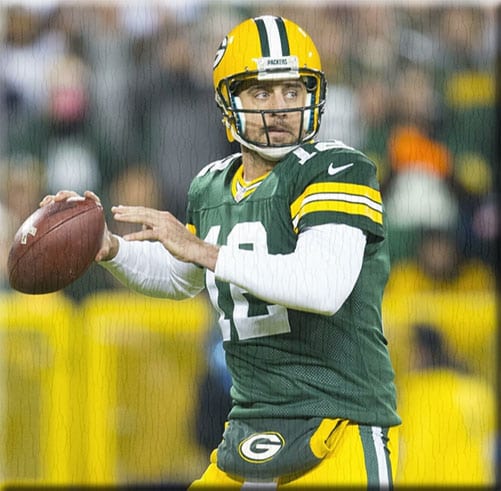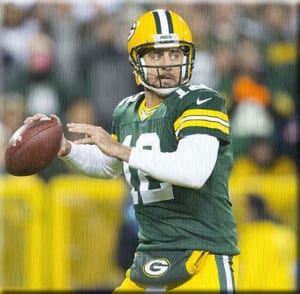 Overview
The Philadelphia Eagles visit Lambeau Field in Green Bay for their big week 10 meeting with the Packers. Last season Philadelphia won their meeting with the Packers 27-13 but Nick Foles was healthy and Aaron Rogers was out with an injury and today Foles is out and Rogers is healthy so I think this game might go a little different then last years game.
Head to Head Trends
Favorite is 5-2 ATS in their last 7 meetings.
Under is 6-0 in the last 6 meetings.
Green Bay Packers (-4.5)
The Green Bay Packers are 2nd in the NFC North with a 6-3 record 1 win back of the 1st place Detroit Lions. The Packers have one of the best offenses in the league averaging 358 yards and 30.8 points per game but they have mostly just beat up on crappy teams. Their only win against a good team was a few weeks back when they beat the Dolphins 27-24 in Miami. Their only other games against good teams were at Seattle, at Detroit, and at New Orleans all of which were losses but they were also against 3 of the better home teams in the NFL. The Packers have about an average defense allowing 372 yards and 22.8 points per game.
Green Bay Packers Trends
Packers are 4-0-1 ATS in their last 5 home games.
Packers are 41-20-2 ATS in their last 63 games on grass.
Philadelphia Eagles (+4.5)
The Philadelphia Eagles are 1st in the NFC East with a 7-2 record which is tied for wins with Dallas but the Cowboys have played 1 extra game and they have 1 more loss. Before QB Nick Foles got injured the Eagles were cruising along as one of the better teams in the league with their only losses coming at San Francisco and Arizona both of which are good teams and tough to beat at home but the Eagles kept it close and easily could have pulled out wins in both those games. Now with Foles out and Mark Sanchez in this is a whole different Eagles team and I really don't see Sanchez putting up enough points to beat the Packers.
Philadelphia Eagles Trends
Eagles are 4-12-1 ATS vs. a team with a winning record.
Eagles are 1-4 ATS in their last 5 games when playing on Sunday following a Monday night game.
Conclusion
I'm going with the Packers over the Eagles in this one. There's a couple reasons I like the Packers today with the main one being Nick Foles is injured and Mark Sanchez who was not even good enough for the Jets is starting. The other big reason is with the so called polar vortex back it's colder then a witches titty in Green Bay today so advantage Packers.
Free Pick: Green Bay Packers -4.5