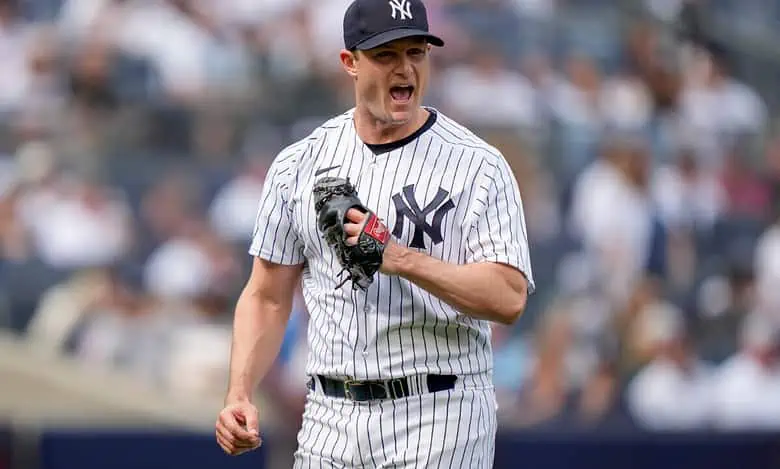 American League East rivals are set to begin a three-game weekend series on Friday night as the Baltimore Orioles host the New York Yankees. This is a very important series, as the standings are extremely tight in this division. 
The New York Yankees come into this series with a record of 54-48, but they have also won four of their last five games. New York is currently sitting in last place in the AL East Division, and they trail the first-place Orioles by a whopping eight games. 
Baltimore has been much better than expected this season, but now this young team has to prove that it can finish the season off. The Orioles have lost two straight games, but they have also gone 62-40 so far this season. 
The visiting Yankees are the moneyline betting favorites at -125 over the Orioles on Friday night. 
New York Needs to Slug
The New York Yankees are expected to get Aaron Judge back in the lineup on Friday night, and he still leads this team with 19 home runs. Judge has been out for weeks, and it's now time for the Yankees to start doing some damage at the plate again. 
Gleyber Torres is having a good season at the plate for the Yankees, as he leads the team with 43 RBIs. New York isn't a team that hits for a ton of power, but they do have the ability to strike fast. 
Gerrit Cole will make the start on Friday night for the Yankees, and he is 9-2 with a 2.78 ERA this season. Cole always seems to be putting up a dominant start, and he will try to deliver again for the Yankees. 
Orioles Still Must Find Pitching
The Baltimore Orioles are going to need to find more pitching if they want to stay atop the AL East Division. Baltimore comes into this series with a team ERA of 4.19, and that's just not going to get the job done. 
Grayson Rodriguez is set to make the start on Friday for Baltimore and he is just 2-2 with a whopping 6.91 ERA. The Orioles do have a solid bullpen, but they have to find a way to build up a lead first. 
Anthony Santander leads the Orioles with 17 home runs and 55 RBIs this season, and he will need to lead this offense. Baltimore doesn't have as much power as New York, but they do have a more rounded lineup overall. 
Yankees Roll in Series Opener
The Orioles might be the better overall team in this series, but the Yankees have the better-starting pitcher going in this one. Gerrit Cole knows that his team needs a dominant start, and that is exactly what he is going to deliver. 
It's going to be interesting watching the Orioles try to hold on to the division lead over the final weeks of the season, as they have some great teams chasing them. They are going to give a game back in this one, as they won't be able to hold off the Yankees. 
Bet the New York Yankees at -1.5 on the run line as they are able to win the series opener against the Baltimore Orioles by at least two runs.