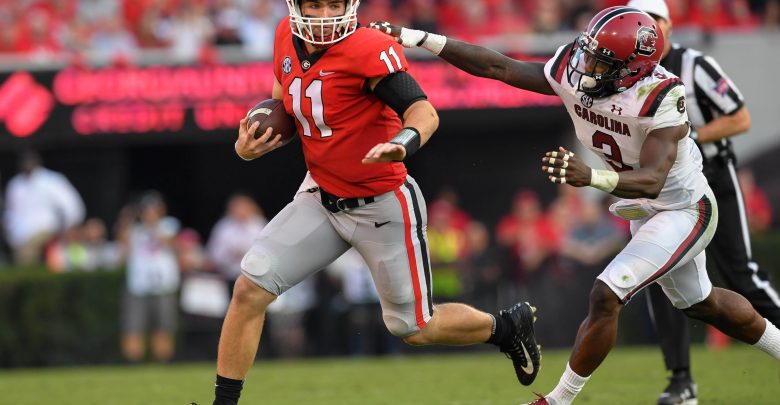 One of the best afternoon games on the week 2 docket sees #4 Georgia visiting the South Carolina Gamecocks. Oddsmakers aren't giving SC much of a chance in the NCAAF week 2 SEC free pick, making Georgia 10 point favorites. Both teams were impressive in their openers, each topping 45 points scored. Do the Gamecocks show they're for real in this game or are things lining up for a Bulldog beatdown?
Bulldogs Seek a Challenge In Today's Game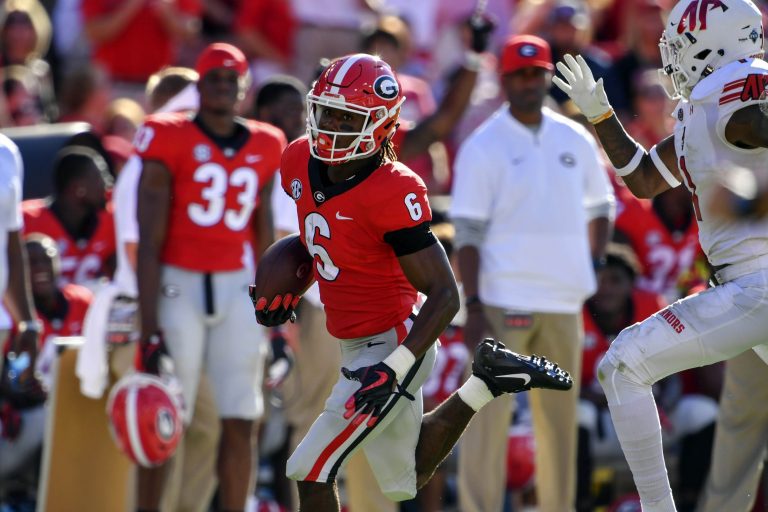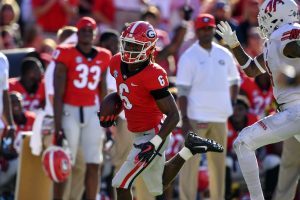 Georgia got their 2018 campaign off to a great start, albeit it wasn't a huge challenge. The 'dogs beat up on Austin Peay 45-0, although they still didn't cover the -48.5 spread. Since the game was such a mismatch, we still don't know what to expect from this year's UGA team. What we do know is that Jake Fromm is going to have another great year. The sophomore was 12/16 for 157 and 2 TD's in the season opener. The Bulldog rushing game seems to have reloaded as well. Demetris Robertson broke off a 72 yard run and James Cook added 66 yards on just 6 carries. Overall Georgia ran for 284 yards and had over 500 yards of total offense. Then again, it was against Austin Peay.
If Georgia covers in the NCAAF week 2 SEC free pick it's going to be because their defense dominated. Once again the sample size from week 1 wasn't the greatest, but any time you limit a team to 152 total yards it's an impressive feat. This included just 61 yards through the air. Despite the strong defensive showing in week 1, there could be some points put on the board today as oddsmakers have set the O/U at 55.5. Then again, they could be considering all the scoring is done by Georgia.
Does South Carolina Have the Tools For an Upset?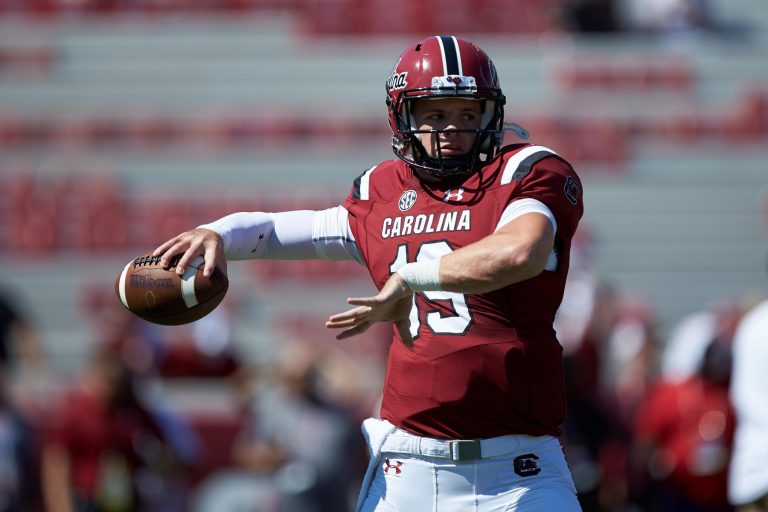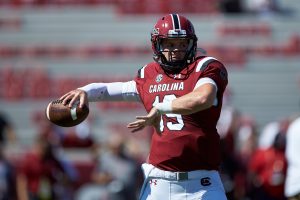 The Gamecocks also looked good in their debut but the 49-15 win over Coastal Carolina came as -31 favorites. South Carolina compiled 561 total yards in the contest including 267 on the ground. One of the reasons SC looks like a solid bet in today's game is because their passing game looked exceptional last week. Junior QB Jake Bentley did whatever he wanted in the debut, completing 22 of 29 for 250 and 4 TD. Deebo Samuel hauled in 7 passes and a score and Rico Dowdie rushed for 105 yards on just 15 attempts. Obviously Georgia is a bigger test, but the 'Cocks have at least got some solid momentum going.
Both teams have the offense for a shootout in the NCAAF week 2 SEC free pick, but can the South Carolina defense match up with what Georgia puts out there on the other side of the ball? Coastal Carolina did run for 131 yards last week which isn't great news for SC, but the Gamecocks did limit the Governors to 112 passing yards last week. Last year's contest was a low scoring affair as the Bulldogs pulled out a 24-10 win although they were -23.5 favorites in Athens.
NCAAF Week 2 SEC Free Pick
South Carolina kept it relatively close in last year's game on the road. The Gamecocks have actually played Georgia well consistently, covering the spread in 7 of the last 11 head-to-head contests with one push. Having this meeting so early in the year in week 2 actually helps SC and they actually have an outside shot at the upset. Even so, the points look very well for a very talented Gamecocks offense.
SEC Free Pick: South Carolina Gamecocks +10