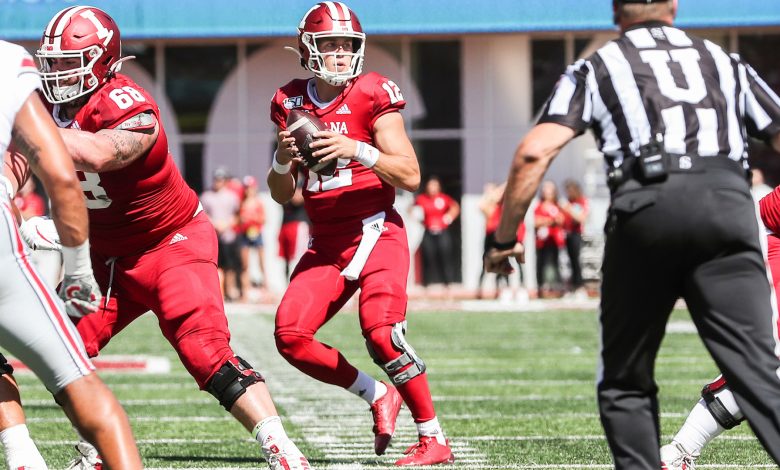 At first glance, the Cornhuskers look like a great play in the NCAA week 9 Indiana at Nebraska free pick. Scott Frost's team is at a) at home, b) coming off a bye week, and c) just a -2 favorite ahead of Saturday afternoon's contest. Both teams are battling QB injury issues in this one. The Hoosiers offense has been clicking, but their competition hasn't been the best either.
Indiana an Overrated 5-2?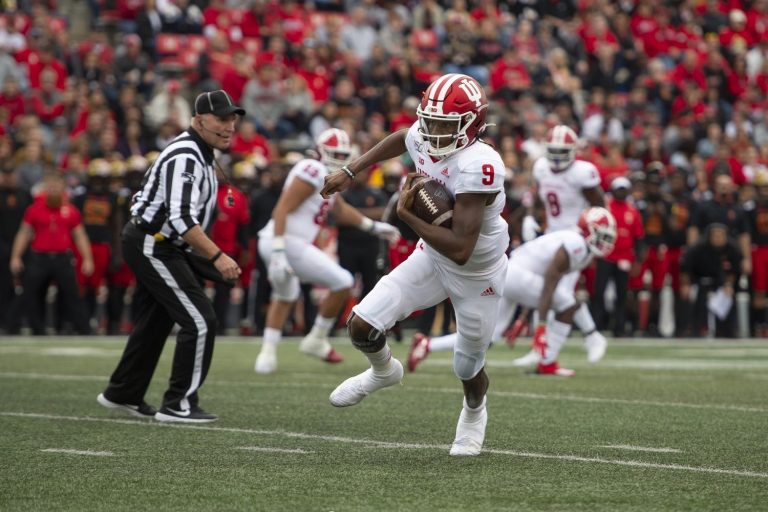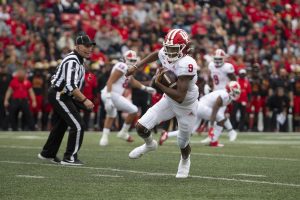 The Hoosiers record looks nice and clean but still at just 4th place in the Big Ten East. The truth is though that's the exact record the Hoosiers are supposed to have. Last week's 34-28 win over Maryland was the first IU victory when they weren't at least 18 point favorites. That includes wins over Eastern Illinois (-35.5), Connecticut (-27.5), and Rutgers (-27.5).
Make no mistake, the Hoosiers did look good in what could have been a very sneaky game at Maryland. The win was even more impressive considering the Hoosiers lost starting QB Michael Penix, Jr. in the 2nd quarter with an undisclosed injury. Whether Penix, Jr. plays Saturday or not doesn't really effect the Hoosiers in the NCAA week 9 Indiana at Nebraska free pick. This is because backup Peyton Ramsey was a 2-year starter that was 20/27 for 193 yards and a TD vs. Maryland.
The Hoosiers offense isn't the only question Saturday afternoon in Lincoln. Indiana gave up 158 yards rushing to Maryland's Javon Leake last week and Nebraska is a top 40 rushing team at almost 200 yards per game on the ground. The Hoosiers gave up 40 points in a loss to Michigan State (IU +14) and 51 to Ohio State (IU +17). Indiana has a top 20 defense, but a lot of that was built upon games vs. inferior competition.
Bye Week Good for Nebraska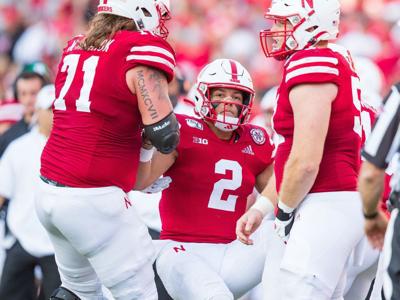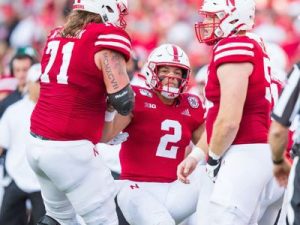 The Cornhuskers have had two weeks to thing about their disappointing 7-34 loss at Minnesota on October 12th. The idle week not only gives Nebraska an extra week to game plan for Indiana, it also gives extra time for Adrian Martinez to heal. The sophomore QB missed the loss against the Golden Gophers after injuring his knee in a 13-10 victory over Northwestern the week prior.
Martinez' absence was definitely felt vs. Minnesota as Nebraska had just 148 passing yards. The Cornhuskers did have 5 players with 20+ yards rushing which will help them vs. Indiana. Where the Hoosiers defense really excels is vs. the pass though (168.7 ypg allowed) which is why Nebraska getting their QB back would be a real boost.
The thing is, Nebraska was playing pretty well before the loss to the Golden Gophers. They had an expected loss to Ohio State, but scored wins over Northwestern and Illinois in the conference and beat up on Northern Illinois 44-8. The Nebraska defense has allowed 34+ points in 3 of their last 4 games though. That shows in Saturday's total, which is 54.
NCAA Week 9 Indiana at Nebraska Free Pick
The Cornhuskers look like a good play here and that's especially true if Martinez gets back under center. Indiana has had a great start to the season, but they've beat up on some tomato cans too. Saturday's game will show if the Hoosier's are for real or not – and it's looking like they aren't going to like the answer.
Pick: Nebraska -2