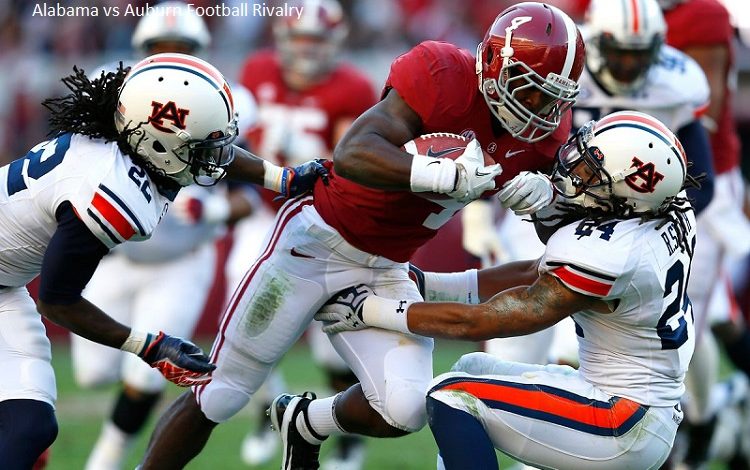 The home team can not only beat their rivals in the NCAA week 14 Alabama at Auburn free pick, a win by the #15 Tigers could knock the #5 Crimson Tide officially out of national title contention. Alabama has a 70% chance to reach the college football playoff with a win over Auburn – but that drops to 2% with a loss according to the Allstate postseason predictor. The hook looms large as 'Bama is a -3.5 road favorite Saturday afternoon.
Alabama Always Up for a Challenge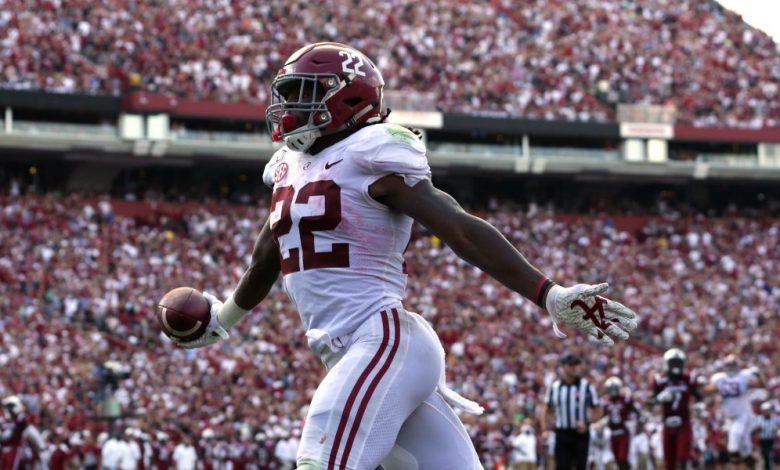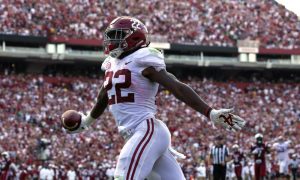 It's a high pressure game for sure on Saturday, but that's what you sign up for when coming to Tuscaloosa. The Crimson Tide haven't had many challenges to prepare for this game on the year however, being favored by at least 17 points in all but one game. That one game was a big one however with LSU coming into Bryant-Denny Stadium and leaving with a 46-41 win as 5 point underdogs.
The LSU defeat isn't the only big loss on the year for Alabama. As everybody knows, NFL draft prospect Tua Tagovailoa injured his hip late in the win over Mississippi State. It's the reason the home team has hope in the NCAA week 14 Alabama at Auburn free pick. Nick Saban's team didn't miss much of a beat last week with Mac Jones going 10/12 with 3 TD. That was against Western Carolina as nearly 60 point favorites though. Jones faces Auburn's top 25 passing defense in this one.
This is the biggest game of Jones' life thus far, but he doesn't have to be the make or break player for the Alabama offense. That responsibility should fall on RB Najee Harris and the offensive line. Harris has 9 TD in the last 5 games but is also up against a stout Auburn defensive front that ranks 18th in the country against the run.
Nix Also On His Biggest Stage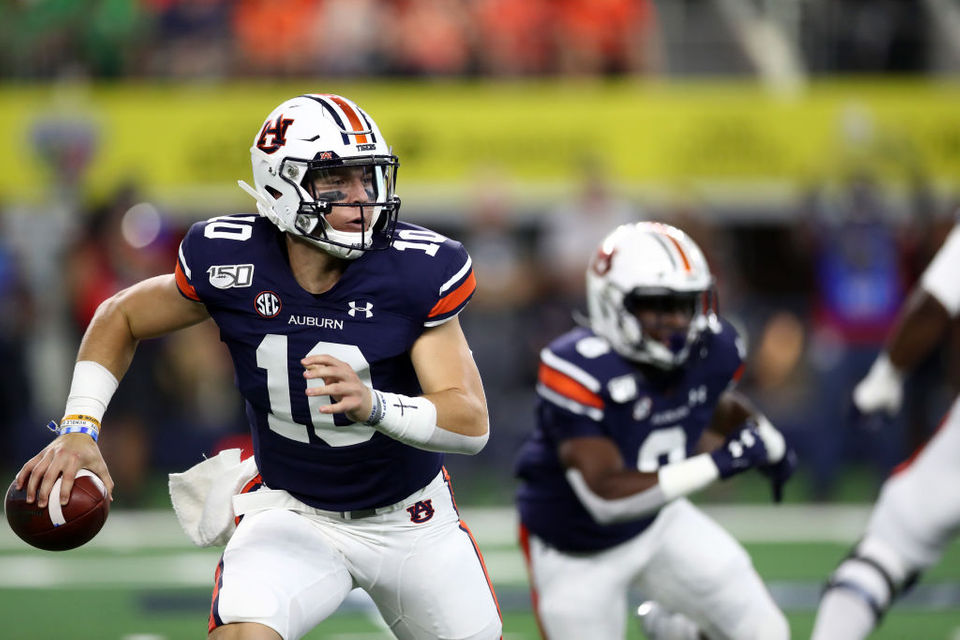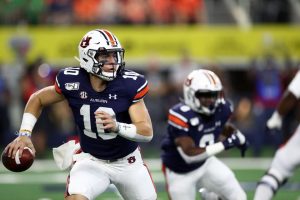 Auburn goes with a young signal caller in their own rights as Bo Nix gets his first Iron Bowl experience. Auburn is 8-3 coming into this game, and Nix has struggled in losses to Florida and  LSU. Nix had just 145 yards and 3 picks vs. the Gators, 157 1/1 vs. LSU, and but did go 30/50 vs. Georgia. Nix also tossed 2 picks in the season opening win vs. Oregon.
Those are all elite teams – but so is Alabama. Nix hasn't gotten much help from his running game in JaTarvious Whitlow much as of late though as the sophomore has a high of just 49 yards the last 3 games. The 'Bama defense can be thrown on though. Joe Burrow likely won the Heisman with his near 400 yard performance against the Tide. South Carolina's Ryan Hilinksi put up 324 through the air earlier in the year and A&M's Kellen Mond had 264 and 2 TDs a couple games after that.
Auburn was blown out 52-31 in this game last season but that was expected as 25+ point underdogs. The Tigers did score a 26-14 win in 2017 and now would be perfect timing for beating Alabama as they are finally thin at the QB spot. The Auburn defense hasn't allowed more than 24 points on the season. The total for Iron Bowl '19 is set at 50, which seems on the high side.
NCAA Week 14 Alabama at Auburn Free Pick
Alabama not only needs to win this game, they need an impressive blowout to get on the minds of of FBS playoff voters. While the Tide are definitely motivated, so is Auburn as they know a win essentially eliminates Alabama from national title contention. With the game being at home, and Auburn actually having the QB experience advantage despite starting a freshman, you have to give the Tigers an edge here.
Pick: Auburn Tigers +3.5