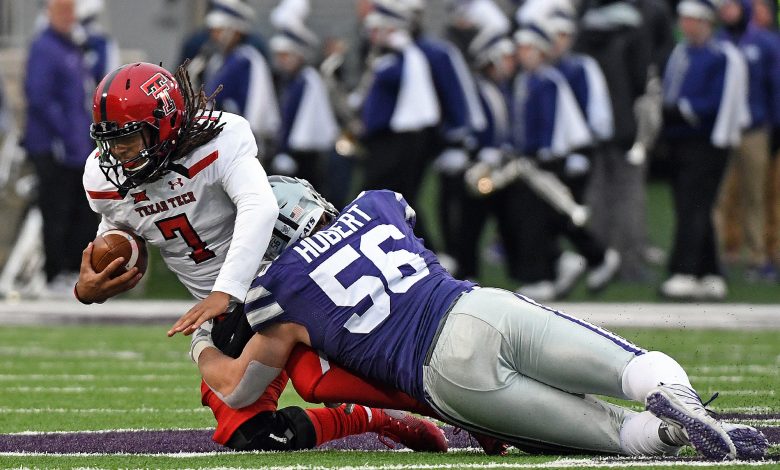 Oddsmakers are calling the NCAA week 13 Kansas State at Texas Tech free pick a close one, setting the line at just -1 in favor of the Red Raiders. With that spread, there would seem to be value – or lack thereof – on both teams. K-State is ranked 24th in the country but has dropped their last two. Texas Tech has lost 4 of their last 5 overall. This one could come down to who wants it less.
Kansas State Limps Into This One Mentally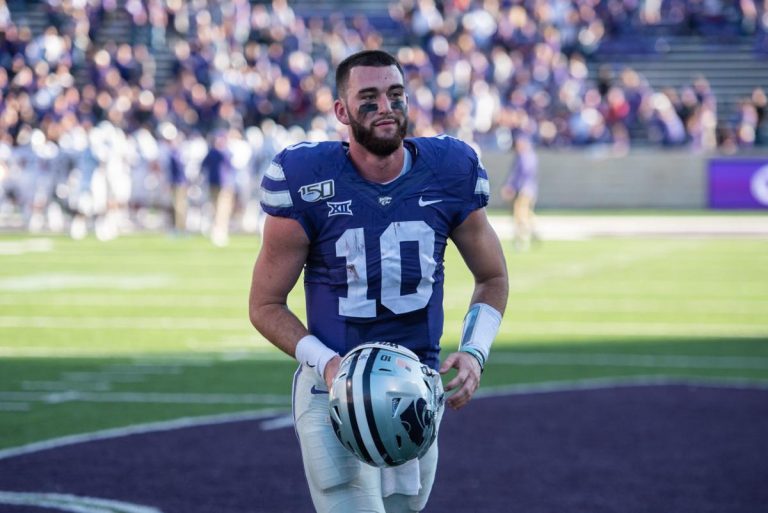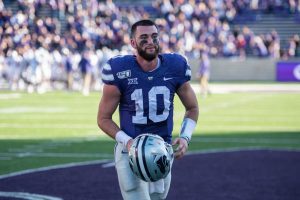 There was perhaps no team in the country riding as high as Kansas State was after their 48-42 win over Oklahoma on October 26th as +23.5 home underdogs. The Wildcats avoided the letdown game in going to Kansas and scoring a 38-10 win the next week but what has happened since leaves a lot of questions about the Wildcats. K-State dropped a 24-27 game at Texas – acceptable as +7.5 underdogs but last week the Wildcats fell 20-24 at home vs. a West Virginia team that had been beaten in the 5 games prior.
Has 1st year head coach Chris Klieman lost his team heading into the NCAA week 13 Kansas State at Texas Tech free pick? Or – is KSU a good team that has just been a victim of some bad breaks the last two? Texas won on a last second field goal in week 11 and the Wildcats had a 20-14 lead heading into the 4th before ultimately falling to WVU.
Kansas State put up 48 points on Oklahoma by running for 213 yards on the ground. Senior Jamie Gilbert had 105 yards vs. the Sooners and Skylar Thompson has thrown for 250+ the last two weeks. It should be a big day for the K-State passing attack as Texas Tech ranks 128th in the country allowing over 300 yards per game. The Red Raiders have allowed 33+ points in 6 of their last 7 games.
Can Texas Tech Win a Shootout?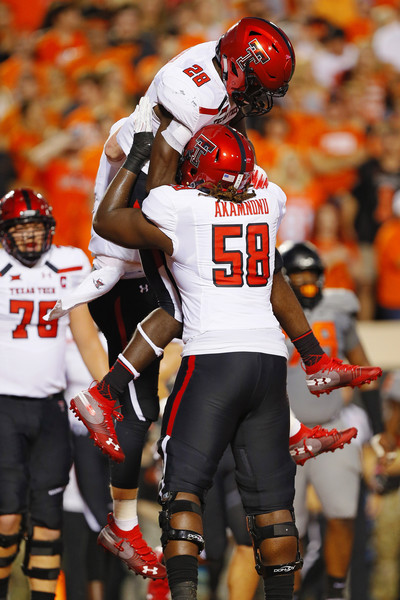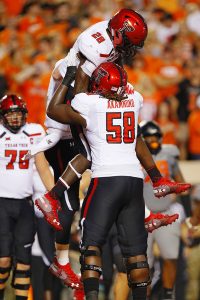 The Red Raiders are probably going to give up some points in this one on defense, it's almost inevitable at this point and with a total of 55.5. The big question is if the TTU offense can get an edge on the Wildcats defense. That should be possible considering the Red Raiders rank 13th in the country in passing yards per game.
Despite all that offensive prowess, the Red Raiders have still dropped 4 of their last 5 even while scoring 30+ in 4 of those games. Texas Tech QB Jett Duffey was great against TCU with 330+ yards and 4 TD – but the Red Raiders still lost by 2. Duffey had 354 the week prior and has 8 TD's to just 1 INT the last 3 games.
While many are expecting a high scoring game in this one, the Kansas State defense held Texas Tech to just 6 points in a 21-6 victory a year ago as +6.5 home underdogs in Manhattan. Duffey had just 150 yards passing in that one and the Red Raiders put up just 181 as a team. Kansas State has now won 3 in a row SU in this matchup.
NCAA Week 13 Kansas State at Texas Tech Free Pick
It seems like the Wildcats just have the edge in this head-to-head matchup. K-State won by 15 last year while being +6.5 underdogs. Duffey has been great at QB for Texas Tech, but the Wildcats riddled him in last year's meeting. It'll be a tough one on the road, but Kansas State seems to be the play with how bad the Red Raiders' defense has been.
Free Pick: Kansas State +1