NBA Picks
New York Knicks at Los Angeles Clippers Betting Preview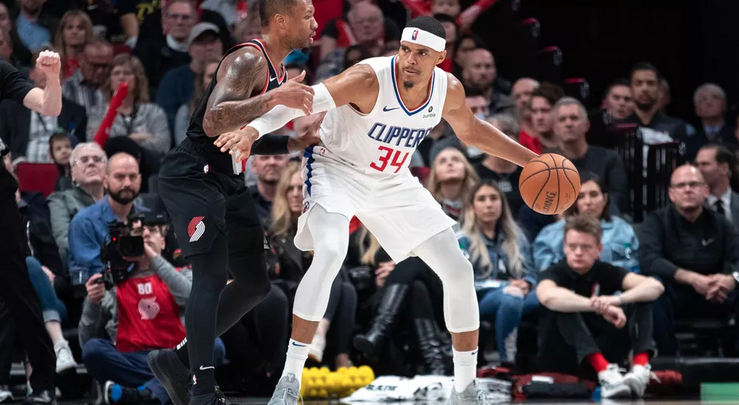 The Los Angeles Clippers continue to win games to strengthen their grip on a playoff spot in the Western Conference. The Clippers have a great opportunity to win again on Sunday when they host the New York Knicks. New York has been in tank mode all season long, and that will continue down the stretch.
The Clippers have won four of their last six games to improve their record to 35-29 this season. Los Angeles is currently in the 7th position in the Western Conference, and are four games ahead of the Lakers. New York has actually won three of their last five games, but are still just 13-49 this season. The Knicks are just one game away from having the worst record in the league. Los Angeles is -10.0 over New York on Sunday.
Williams Leading Clippers Off Bench
The Los Angeles Clippers traded away their best player, Tobias Harris, last month, but they are still scoring points. The Clippers are averaging 113.9 points per game this season, which is a top-10 mark in the league. Point guard Lou Williams is a big reason why, and he is likely the 6th Man of the Year this season. Williams now leads the team with 19.8 points and 5.4 assists per game this season, despite not making a single start.
Forwards Danilo Gallinari and Montrezl Harrell have also stepped up their games in a big way since Harris left the team. Gallinari and Harrell have combined for more than 35 points and 12 rebounds per game this season, and give the Clippers some much needed interior scoring. Los Angeles is in the bottom third of the NBA in defense, but that won't be a problem against a bad Knicks offense.
Knicks Have Some Talented Pieces
The New York Knicks traded away talent for some cap relief, but the Knicks also have some talented young pieces on the roster. Point guard Dennis Smith Jr. has looked great since putting on a Knicks uniform, averaging 15.5 points and 6.6 assists per game. Smith will be the face of the franchise moving forward—or until the Knicks land a big name free agent in the offseason.
New York has been brutal on the road this season, winning just 7 of their first 31 road games. The Knicks don't do anything very well, and looking at the stats is easy to see why they have such a bad record. New York is averaging just 105.9 points per game while giving up over 114 points per night. The Knicks are in need of a roster overhaul if they are going to compete next season.
Clippers Blow Out Knicks
Even though the New York Knicks have been winning some games of late, they have been doing it against some bad teams. The Los Angeles Clippers are not a bad team, and they know that they need to take care of business against the Knicks. Look for the Clippers to have a big night on offense against a bad Knicks defense in rolling to a blowout win. Bet the Los Angeles Clippers -10.0 over the New York Knicks.