NBA Picks
NBA Pick: Houston Rockets at Oklahoma City Thunder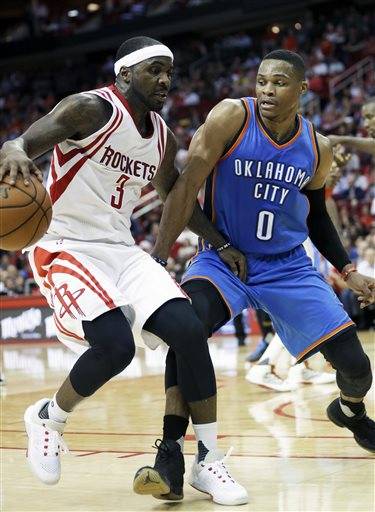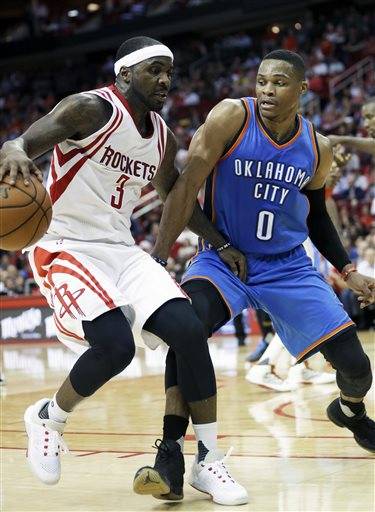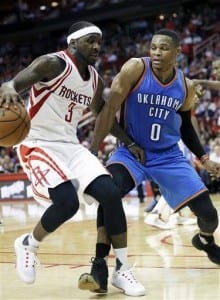 James Harden returns to Oklahoma City to lead his Rockets against the Thunder on Friday night, in what is arguably the top game of the evening. Harden regressed in a tough road matchup with the San Antonio Spurs recently, but has otherwise played a huge hand in helping the Rockets turn the corner. Will that make for an upset in OKC? Let's find out:
Matchup History
These Western Conference foes have gone head to head 206 times during the regular season, with a very competitive series so far being won by the Thunder, 104-102. They've also clashed in the playoffs 37 times, with OKC dominating with a 24-13 record. Houston has specifically dominated this series lately, however, with five straight wins dating back to the 2013-14 NBA season. Of those five meetings, four have been quite high scoring, with both teams scoring well over 100 points.
Rockets Preview (+7.5)
Houston has been a mixed bag all year, as Dwight Howard again is unreliable thanks to injuries and Ty Lawson has been a free agency bust. The Rockets are somehow still in the Western Conference playoff picture at 25-23, but have done a solid job turning things around with a nice 6-4 run in their last 10 games. Offense has rarely been the problem with the Rockets, who put up over 104 points per game, but inconsistent chemistry and a lack of defensive prowess (allowing over 106 points per game) have been glaring issues.
Lineup note: Rockets to start Beverley, Harden, Brewer, Ariza, Dwight again on Friday.

— Fantasy Labs NBA (@FantasyLabsNBA) January 29, 2016
Thunder Preview (-7.5)
OKC has been a weird team, as they're clearly quite good at 35-13 overall and can blow anyone out of the water when hot (scoring 109 points per game), but outside of Kevin Durant and Russell Westbrook they lack any real offensive threats, while the defensive bite they used to rely on hasn't been consistent. The Thunder may need to make a move on the trade market if they want to cut the distance between them and teams like the Warriors and Spurs, but even as they stand could still make a run to a title. Shutting down inferior teams like the Rockets needs to be something they do with regularity, however, and that starts tonight at home.
The Pick
OKC is definitely the better team, as they have the superior star power, the more cohesive offense and a slightly better defense. In this particular game you'd think they have the mental edge, too, as they're playing at home, where they're a staggering 21-5 on the year. Then again, you could say the same of the Rockets, who have beaten the Thunder in their last five tries. OKC is the much hotter team at the moment, of course, coming in as winners of 9 of their last 10 contests.
It'd be silly to ignore Houston's recent hold over OKC, but their win earlier this year was in Houston. This will be a high-scoring, back and forth game, but OKC is too good at home and should be out to prove they're indeed the better team. They keep hearing how the Spurs and Warriors are leaps and bounds better than them, so turning around and losing to what seems to be an average Rockets team would be a major gaffe.
I like the Thunder at home straight up, but winning by 8 seems a bit rich. I'll take the Rockets to beat the spread and I'll also shoot for the Over o the 222 Total.