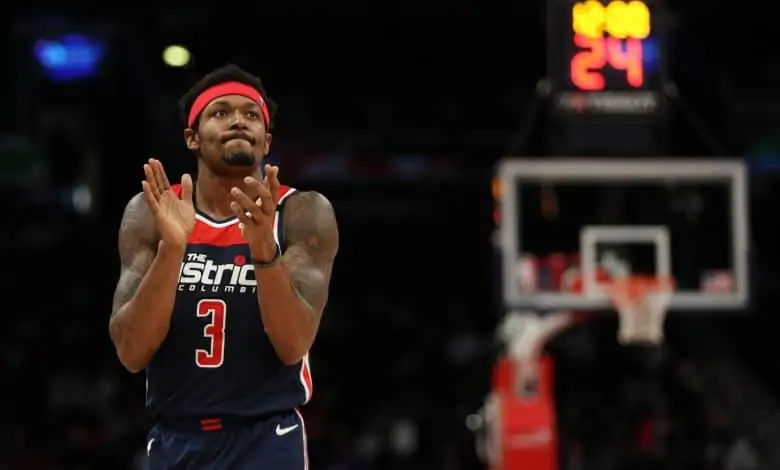 It's another must win game for Washington heading into the May 3rd Pacers at Wizards matchup. Russell Westbrook and Co. have gone 8-2 over their last 10, climbing into the 10 seed in the East which would qualify the for the play-in tournament.
The Pacers are going the other way in the standings, finding themselves currently in the 9 seed for the Eastern Conference play-in round. The Pacers have battled injuries as of late, and seem like they may be a bit thin once again on Monday. Nonetheless Washington is just a -4 point favorite at home in this one.
Who Goes for Indiana?
The Pacers welcomed Domantas Sabonis back last time out, and he erupted for 26/19/14 despite playing for the first time since April 18th. Indiana might still be shorthanded, with Malcolm Brogdon (hamstring) and Myles Turner (toe) on the injured list.
The good news for Indiana ahead of the May 3rd Pacers at Wizards matchup is that their biggest weakness – post defense – isn't a huge strength of Washington. The Pacers have allowed a 21-rebound game to Mason Plumlee and 13 boards to Wendell Carter, Jr. at the C spot over the last five games.
Indiana does have a decent backcourt defense, which helps them in this matchup. The Pacers are 13th vs. both the PG and SG spots, key when going up against Russell Westbrook and Bradley Beal. Indiana's defense does take a hit if Brogdon cannot go however.
Wizards On a Nice Run
Washington is likely looking at a spot in the play-in tournament, and they'd be a very dangerous team in the East heading into a playoff series. Westbrook had 42 points in the loss to the Mavs on Saturday, and Bradley Beal has gone for 27+ in 9 of the last 10.
Beal has played SF more as of late, and Indiana is tops in the league defensively vs. that position over the past five games. The Pacers are also 3rd vs. the PG spot over that span meaning the production of Beal and Westbrook could be subpar on Monday. Then again, Indiana's opponents over the last five games have included Detroit, Orlando, and OKC – all bottom feeding teams.
Monday's betting total is 246, the highest of the slate. The Pacers have allowed 130+ to Portland and Brooklyn over their last three games, and are now up against a Wizards team that is 7th in the league in scoring. Washington has 122+ in 3 of the last 4.
Free May 3rd Pacers at Wizards Pick
This looks like it could be a big Washington win, as the Wizards are at home while Indiana is kind of banged up. If anything, the spread being just 4 points in favor of Washington is somewhat of a red flag.
Indiana is a bigger threat if they do have Brogdon, especially with Sabonis back in the lineup. Ultimately though the Pacers post defense is so bad that when combined with the scoring output of Beal and Westbrook, it gives Washington a much more diverse attack.
Wizards 129 – Pacers 117
Free Pick: Wizards -4