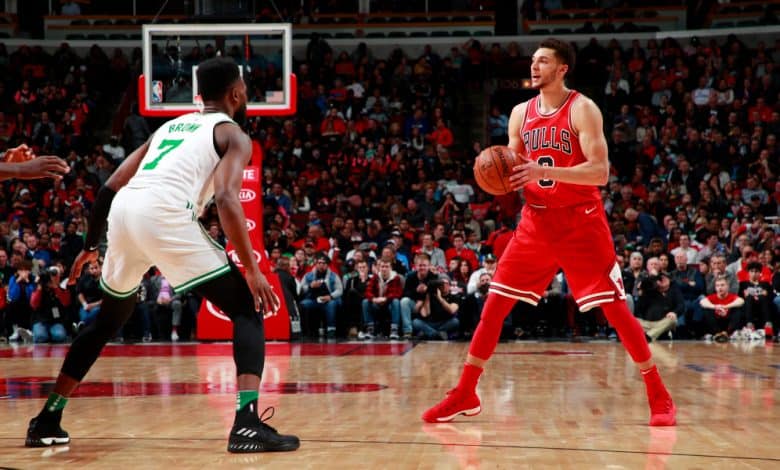 Boston heads into the January 25th Celtics at Bulls pick on a back-to-back, but in name only after a fairly easy 141-103 win over the Cavaliers on Sunday. The win over Cleveland wasn't much more than a glorified practice, as Boston led by 17 at halftime and didn't have a player log more than 28 minutes.
Even if they aren't as fatigue as expected, the Celtics still face a challenge against a Bulls team that has showed promise as of late. Chicago had won three straight, but did suffer an 11-point defeat to the Lakers on Saturday although that was on 0 days rest. Boston is still a -5 road favorite as they likely welcome back a key contributor.
Boston Welcomes Tatum Back
Brad Stevens' team gets a big boost in the January 25th Celtics at Bulls pick when Jayson Tatum returns from the health and safety protocol. It remains to be seen how well Tatum will play after missing the last five games, but he scored at least 24 points in five straight before heading into quarantine.
While Tatum returns, Boston still isn't at full strength as Kemba Walker will sit on leg two of the back-to-back for load management. Walker has only played four games this season, but he was starting to come around with 19, 19, and 21 points in the last three. Tatum and Walker still won't have played a game together this season.
Boston looked pretty good on Sunday against a Cleveland team that had just swept the star-studded Nets. The 141 points was a season high for the C's, and the 103 points allowed were the 5th time in the last 7 that Boston held an opponent to under 107.
Bulls Ready to Get Back in Stride
Chicago seems to be starting to buy into new coach Billy Donovan's approach. Chicago was just 2-4 on a recent road trip, but they scored wins in Portland (111-108) and Dallas (117-101) while all four defeats came by 4 points or less. That includes a 2-point loss to the Lakers and falling by 3 to the Clippers.
The Bulls have won two of three since that road trip, but had their share of struggles with the Lakers although Chicago was on 0 days rest. The Bulls run the 2nd fastest pace in the league, but the 90 points scored vs. Los Angeles was a season low.
Chicago has firepower though, and getting a night off Sunday definitely helped. Zach Lavine has a stretch of 32+ points in five of six games this season, and is up to 8th in the NBA in scoring. Overall Chicago is 5th in the NBA averaging 116.1 ppg, and overall the Celtics defense isn't as good as it's been in recent years, ranking just 17th in efficiency. The betting total is 227.5.
Free January 25th Celtics at Bulls Pick
The loss to the Lakers aside (which was on a back to back), Chicago hasn't lost a game by more than 4 points in their last 10. Tatum is back for Boston, but also a bit rusty. The absence of an improving Walker hurts Boston as well.
Bulls 111 – Celtics 104
Free Pick: Bulls +5