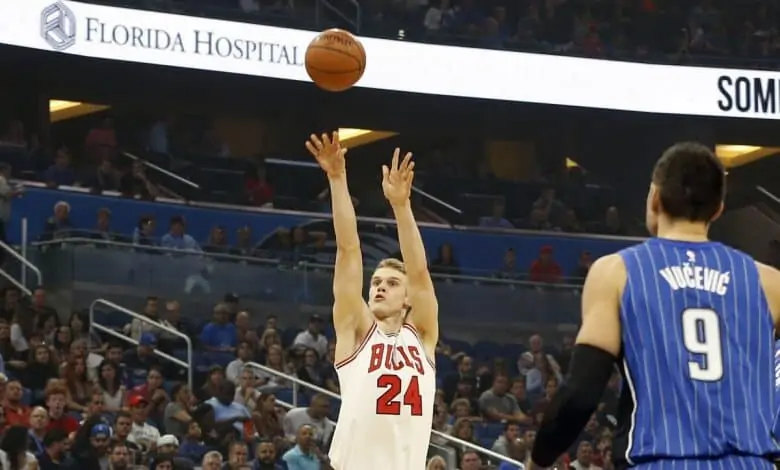 It's a sign of how far Orlando has fallen that they are home 'dogs heading into the February 5th Bulls at Magic pick. Steve Clifford's team is in a bit of a rut though having dropped 6 of their last 7, and battling through yet another addition to the injury list as Aaron Gordon is now sidelined until March with an ankle injury.
The Bulls are by no means a sure thing though, losers of 4 of their last 5. Right now Chicago is still just a really unpredictable team, although they are by far the healthier of the two squads in action on Friday night. Oddsmakers have set the Bulls as -2 favorites, even with a 5-5 road record vs. an Orlando team that is 4-7 at home.
Bulls Getting a Break?
Chicago has really been playing some pretty solid basketball since early January. They won in Dallas on January 3rd, and then went 2-4 on a road trip out West with each loss by 4 points or less. The Bulls have now lost 4 of their last 5, but those defeats came to the Lakers, Boston, Portland in a fluke, and the Knicks in a back-to-back series game.
Orlando isn't near the quality of teams the Bulls have faced basically night in and night out since playing Charlotte on January 2nd. The Magic have allowed at least 115 points during all four games of their current losing streak. Orlando might be a sneaky good play here though, because the Bulls have been held to 103 points or less in 3 of the last 5 despite ranking #3 in pace.
The hard thing about betting against Chicago is that you're done if Zach LaVine gets hot. LaVine hasn't scored less than 21 points in the last 7 Bulls games, but he needs some consistency in the likes of Lauri Markkanen, who had 30 points in the first win over the Knicks but was held to 9 in the rematch loss.
Big Night for Orlando Interior?
If Aaron Gordon was healthy this would be a borderline max bet play on the Magic. That's because the Bulls cannot guard the interior, especially with Wendell Carter, Jr. out. Julius Randle has posted lines of 23/11/7 and 27/6/6 in the last two games vs. Chicago and even Enes Kanter had 22 and 11 vs. the Bulls last Saturday.
Of course this all bodes well for a huge night from Nikola Vucevic in the middle for the Magic. Vuc will dominate on Friday night, as he's scored at least 21 points in 8 of the last 10 while also grabbing at least 12 boards in 5 of the last 7. Vucevic has some help even with Gordon out as Evan Fournier had a pick up game with 21 points Tuesday, after being held to 19 total in the two tilts prior.
What Magic backer should worry about here is LaVine simply winning this game by himself. It's basically what happened against Orlando on Tuesday, as Toronto's Fred VanVleet dropped an amazing 54 points with little resistance on 17-23 shooting including 11-14 from three point range. LaVine is licking his chops.
Free February 5th Bulls at Magic Pick
The big question is whether Chicago can weather what should be a 24+ point, 13+ rebound performance by Vucevic. The Bulls are horrible on the interior, but the loss of Gordon really hurts the Magic. Points will be a plenty from both squads, inside for Orlando and outside for Chicago.
Orlando 120 – Bulls 115
Free Pick: Over 221.5