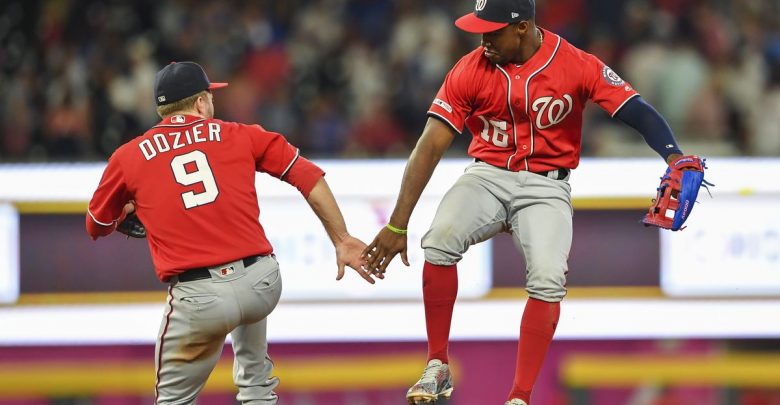 Oddsmakers are giving the Nationals a lot of love at home on Monday making them a -153 favorite over Atlanta in the July 29th MLB betting free pick. Washington snapped a 3-game losing streak as their bats came alive Sunday in an 11-4 win over the Dodgers.
The Braves come to town after a successful road trip in which they took 2 of 3 from Philadelphia, scoring 28 runs in the weekend series. Will the offenses reign supreme again or do two quality pitchers make their mark?
Keuchel Looks for Another Dominating Performance for Atlanta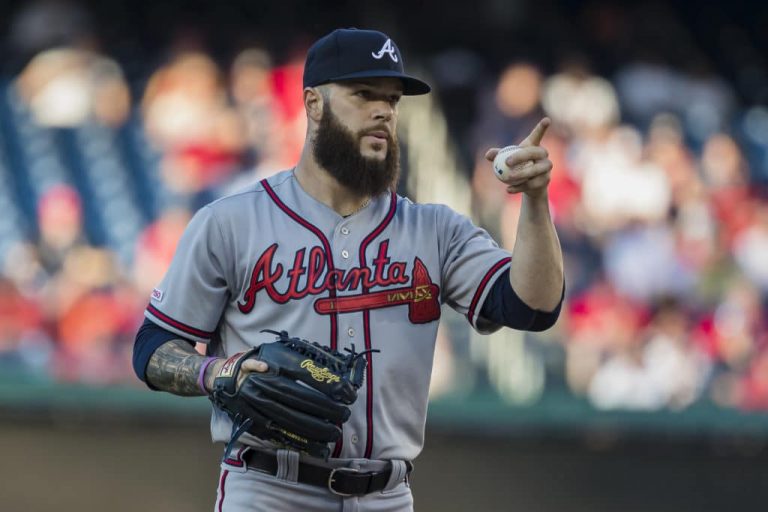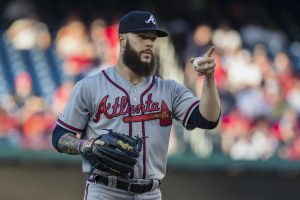 When Atlanta signed Dallas Keuchel in June, it was accepted that he may need a few starts to get into mid-season form. Last Tuesday vs. Kansas City Keuchel made his 7th start of the year throwing 6.0 innings of 3 hit ball while striking out 12 Royals batters. It appears Keuchel is back. In those 7 starts, Keuchel has allowed more than 3ER just once. The 12 K's vs.the Royals were his most since 2015 – the year the left-hander went on to win the Cy Young. The Atlanta starter threw just 102 pitches in that dominating performance so he should be fresh and ready for the July 29th MLB betting free pick. Why is the O/U so high at 9.5 then?
Of course the Braves can put up some runs which does mess with Monday's total a bit. Atlanta plated 28 over the weekend to take 2 of 3 from the Phillies which included a 9-2 win Friday and a 15-7 victory on Saturday. The Braves split a 4-game series with Washington 10 days ago and are 14-33 in their last 47 at Washington. It's been a successful start to the road trip for Atlanta taking 2 of 3 at Citizen's Bank Park and Brian Snitker's squad is 32-21 going away in 2019.
Nationals in a Great Spot in This Series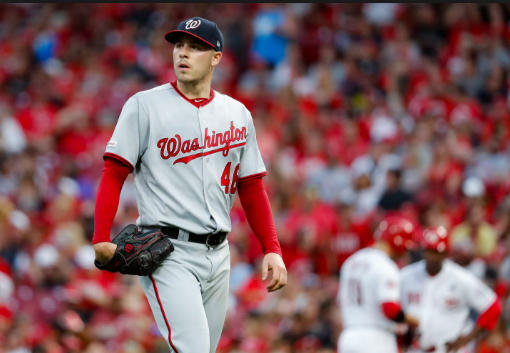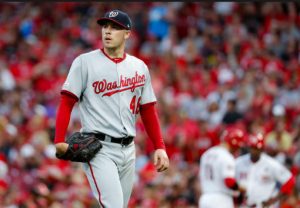 Washington has battled back to just a 5.5 game deficit in the East and can make up even more ground in this three game series at Nationals Park. Washington started off their most recent home stand on a high note taking three in a row from Colorado, but they subsequently dropped three straight before Sunday's 11-4 win over the Dodgers. Juan Soto and Brian Dozier hit HR's to break the slump. The Nationals also have historically hit Keuchel well, posting a team .370 BA in 100 AB. That includes 8 hits over 5 IP in Keuchel's Atlanta debut on June 21st.
Despite Keuchel's success in his last start, it's arguably Washington who has better pitching momentum coming into the July 29th MLB betting free pick. That's because Patrick Corbin has a 1.68 ERA at Nationals Park, the second best home ERA in the league this season. The left-hander has allowed 2ER or less in 6 of his last 7 starts including 5.0 IP of 2 ER ball vs. Atlanta on July 19th. Corbin has allowed just 2 ER total in his last 4 home starts which is why Washington is listed at -153 for Monday's tilt.
Top Trends:
Braves are 5-1 last 6 road games vs. LH starter
Nationals are 14-6 last 20 home games
Nationals are 1-6 last 7 Monday games
Nationals are 6-1 in Corbin's last 7 starts
Braves are 14-33 last 47 in Washington
July 29th MLB Betting Free Pick
The Nationals have been solid at home over their last 20 games but -153 is a big price to pay. Keuchel and Corbin should both continue to pitch excellent and even though the O/U being a bit high puts up a slight red flag, a 4-2 type game seems to be on the horizon.
Free Pick: Braves / Nationals *Under* 9.5