MLB Picks
San Francisco Giants at San Diego Padres Betting Preview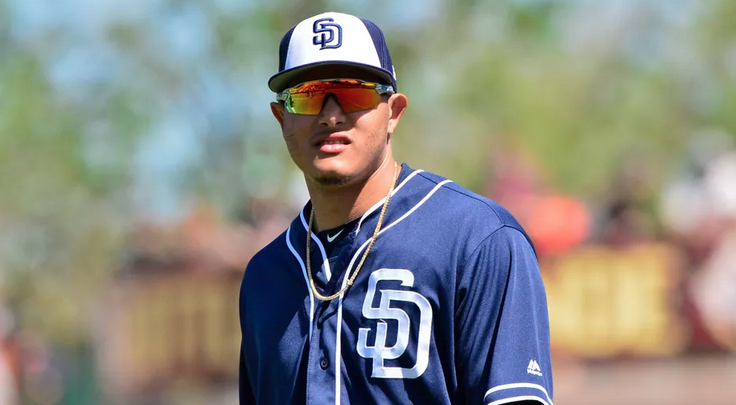 There was plenty of hype and excitement surrounding the San Diego Padres this season, and they have gotten off to a fast start in 2019. The Padres will be looking for their third straight win when they host the San Francisco Giants on Saturday night. San Francisco has been one of the best teams in the National League this decade, but look to be on the decline.
The Padres shutout the Giants in the season opener, and allowed just one run in game two of the series. San Diego hasn't exactly been tearing the cover off the ball themselves, but they have found enough offense to win. Neither team is expected to be a playoff team this season, but there are always surprises in baseball. The San Diego Padres are -130 in this game over the San Francisco Giants.
Padres Are Much Improved
There is no doubt that the San Diego Padres will be a much-improved team this season, and the signing of Manny Machado gives them hope in the playoff race. Machado has a pair of hits already this season but has also struck out four times. Outfielder Wil Myers has been red hot to start the season, going 4-6 with a home run and two runs batted in. The Padres should be able to score runs much easier this season.
San Diego will have their second straight rookie pitcher making their Major League debut on Saturday night. Left-hander Nick Margevicius has yet to pitch above Double-A level, and posted a 10-8 record with a 3.60 earned run average a season ago. He should fare well in his debut as he is facing a Giants offense that is really struggling.
Giants Loaded With Veterans
The San Francisco Giants are the oldest team in the Major Leagues, and this roster is full of proven veterans. San Francisco has gotten off to a very slow start this season, racking up just 11 hits and one run in their first two games. Third baseman Evan Longoria has been a one-man wrecking crew on offense, going 3-7 with a home run and one run batted in so far this season. If the Giants are going to get their first win, they are going to have to find some offense.
The Giants will send young Dereck Rodriguez to the mound on Saturday night, and he looks like the future ace in San Francisco. Rodriguez made his Major League debut a season ago and posted a 6-4 record with a 2.81 earned run average in 19 starts. The young right-hander dominated the Padres in a pair of starts a season ago, but this is a much different San Diego team.
Padres Win Third Straight Game
Both the Padres and Giants need every win they can get this season to keep pace in the National League West, and San Diego has gotten off to a great start. San Francisco struggled to score runs a season ago, and it looks like that trend will continue this season. Rodriguez is a terrific pitcher for the Giants, but he is going to have to be close to perfect to win this game. Look for the Padres to get enough offense to win their third straight game. Bet the San Diego Padres -130 over the San Francisco Giants on Saturday night.