MLB Picks
MLB Pick: New York Yankees at Toronto Blue Jays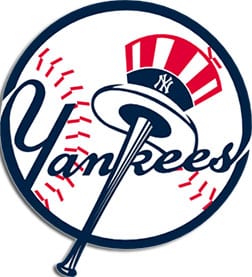 Overview
The New York Yankees are in Toronto tonight for the first game of a three game series versus division rivals the Toronto Blue Jays. The Blue Jays played the Yankees great last season winning 13 of 19 meetings including 5 of 9 played in Toronto.
Head to Head Trends
Yankees are 2-6 in the last 8 meetings.
Under is 10-4 in the last 14 meetings.
Toronto Blue Jays (-110)
The Toronto Blue Jays are off to a 3-4 start so far this season. The Blue Jays haven't exactly been playing good baseball their bullpen has already blow 3 games and the their offense hasn't been putting away teams when they have the chance instead they have been letting teams hang around and losing games late.
Starting for the Blue Jays today is Aaron Sanchez who was a victim of a blow save in his first start. Sanchez pitched great in that game allowing just 5 hits and 1 run while striking out 8 over 7 innings of work versus the Rays. I don't know if the rest of the baseball world knows much about Sanchez, I know daily fantasy sites don't because he is one of the cheapest pitchers going today but I would say he is probably the Blue Jays best pitcher.
Toronto Blue Jays Trends
Blue Jays are 4-1 in Sanchezs last 5 home starts.
Blue Jays are 46-22 in their last 68 home games.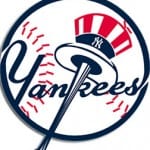 New York Yankees (+100)
The New York Yankees are off to a solid start winning 3 of their first 5 games this season. The Yankees haven't been pitching all that great to start their season especially their starters who have a combined ERA of 6.41 but they have been getting bailed out by their offense who are averaging 7 runs per game and their bullpen who have been outstanding.
On the hill for the Yankees in this one is Masahiro Tanaka who had a lackluster outing in his first start this season allowing 4 hits and 2 runs in just 5.2 innings of work. Tanaka pitched well last season but he did give up a surprising amount of home runs (25) so the Blue Jays might be able to get to him today.
New York Yankees Trends
Yankees are 1-5 in their last 6 road games.
Yankees are 0-4 in Tanakas last 4 starts.
Conclusion
I'm going with the Toronto Blue Jays over the Yankees in this one. Last season the Blue Jays had the best home record in the American League at 53-28 and I think they will probably be similar again this season so unless they are a huge favorite I think they are worth riding at home this season.
Free Pick: Toronto Blue Jays -110