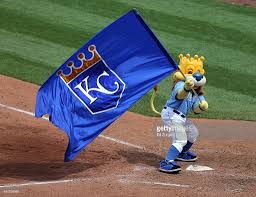 The New York Yankees head out to Kansas City for a three game series with the Royals. The Yankees have kind of owned the Royals of late winning 6 of the last 7 meetings while outscoring them 49-24.
Head to Head Trends
Yankees are 84-37 in the last 121 meetings.
Under is 22-10 in the last 32 meetings in Kansas City.
Kansas City Royals (+110)
The Kansas City Royals are 3rd in the American League Central 5.5 games back of the 1st place Cleveland Indians. The Royals looked like they were totally out of the playoff race not all that long ago but after winning 17 of their last 21 games they are right back in it especially if they continue playing the way they are right now.
On the hill for the Royals in this one is Dillon Gee who is 5-7 with a 4.55 ERA on the season. Gee has split his time between the bullpen and rotation this season and he hasn't really been all that good at either. Out of Gee's 11 starts this season he has just 2 quality starts so I don't see him being all that great tonight but I guess the one good thing is the Royals have probably the best bullpen in baseball so they can pick up the slack if things don't get too out of hand early.
Kansas City Royals Trends
Royals are 17-4 in their last 21 overall.
Royals are 47-21 in their last 68 home games.
New York Yankees (-120)
The New York Yankees are 4th in the American League East 6.5 games back of the 1st place Toronto Blue Jays. I don't know if the Yankees gave up on the season a little too early but they're playing some fairly decent ball of late winning 11 of their last 17 games. The Yankees are crushing the ball right now averaging 7.40 runs per game over their last 5 games although to be fair I think that might of had more to do with the Orioles pitching staff who have been absolutely horrible of late.
Starting for the Yankees tonight is Michael Pineda who is 6-10 with a 5.02 ERA on the season. Pineda is kind of hard to figure out he has great stuff striking out 160 batters in just 140 innings so he's definitely capable of having a big game but he's also been hit hard a lot this season so it's hard to know what your going to get with him.
New York Yankees Trends
Yankees are 4-1 in their last 5 overall.
Yankees are 6-2 in their last 8 road games.
Free Pick Conclusion
I'm going with the Kansas City Royals over the Yankees in this one. The Royals are playing some great ball right now it looks like they finally got things figure out again plus they're at home where they have played great all season so I think there's some value getting them as a nice little +110 home underdog.
Free Pick: Kansas City Royals +110 at GTBets