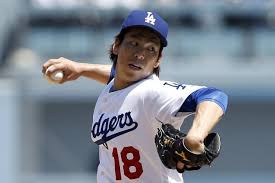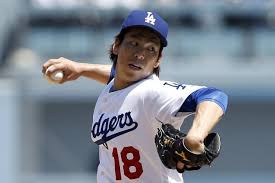 In our 2016 MLB betting preview, the Los Angeles Dodgers, who are second in the NL West, visit the Milwaukee Brewers, who sit in fourth in the NL Central, for an afternoon game on Wednesday, June 30. The Dodgers have won six of the seven meetings thus far, and have not lost to the Brewers since their initial meeting on June 16th.
The Dodgers are favored at -135, while underdog Milwaukee is at +120. If you take LA at -1.5 with the runline, you can get them for +120. The Brewers at +1.5 are at -140. The over/under sits at -8.0 runs. That seems high for this game and this particular pitching matchup.
Dodgers and Brewers Overall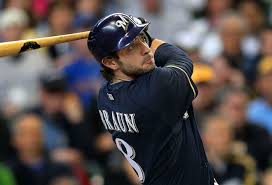 In our MLB betting preview of this Thursday, June 30, 2016, matchup of the Dodgers at the Brewers, we have to consider both overall pitching and hitting. Los Angeles leads Milwaukee in just about every category, and in many of them, they do so handily..
LA is averaging 4.18 runs per game, while the Brewers are close to them, with an average of 4.07. But the two teams start to separate a bit more when you compare overall runs allowed and team ERAs. In these categories respectively, the Dodgers are at 3.65 and 3.45, while their opponents are 4.82 and 4.86. More than a run separates these clubs in each category. LA pitching has also allowed almost 200 fewer hits overall. The Brewers have slight edges in the number of hits they have garnered and walks they've drawn.
The Dodger overall record stands at 44-36 and they are 6-4 over their last 10. The Brewers are at 34-43 and have a 4-6 record. The record for LA on the road is almost identical of that of the Brewers at home. Both teams are about even. In their first six meetings the teams have gone 3-3 against the over/under.
MLB Betting Preview Specifics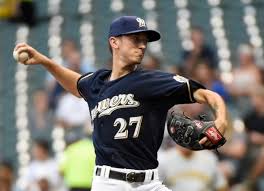 The pitching matchup for this MLB betting preview looks interesting. For the Dodgers, Kenta Maeda is 6-5 with an ERA of 2.91. He's 2-1 over his last three but lost his last start 6-1 to Pittsburgh. He did beat the Brewers on June 19th by a score of 2-1. Brewer starter Zach Davies is 5-3 this season with an ERA of 4.10. He too is 2-1 as of late, winning his last start against Washington 5-3. On June 17th he lost to LA 3-2.
On offense for Milwaukee, both Ryan Braun and Jonathan Lucroy have had hot bats when facing the Dodgers. If Milwaukee can get some output from these two guys, they'll have a shot tomorrow. For the Dodgers, Justin Turner has hammered the Brewers, while Corey Seager and Adrian Gonzalez have both performed well. Give the Dodgers an edge in individual hitting.
Bets to Make
In our MLB betting preview the over/under on this game started at 9, and it now stands at 8. Take the under on the 8 right now. That looks like a good deal considering these two team and these two pitchers.
Look for the Dodgers to win this game by about two runs. We like LA outright. They look pretty good at -1.5. Taking LA at -1.5 for a unit looks like a sound risk, while three units on the under certainly makes sense. That's our MLB betting preview for Thursday's game between the Los Angeles Dodgers and the Milwaukee Brewers.
MLB Pick for June 20, 2016: The under at 8.0 and LA at -1.5.