MLB Picks
MLB Pick – Atlanta Braves and Houston Astros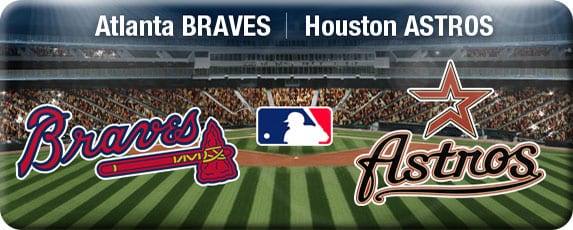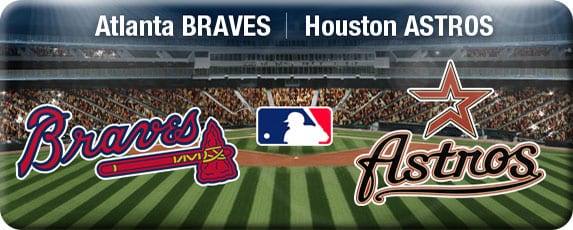 The Atlanta Braves are in Houston for some interleague action with Houston Astros. These two teams haven't played each other is a couple years and that's probably a good thing for the Astros as they have lost 16 of the last 21 meetings with the Braves.
Braves vs Astros – Head to Head Trends
Braves have won 16 of the last 21 meetings.
Braves are 7-2 in the last 9 meetings in Houston.
The Atlanta Braves are 2nd in the National League East just 2 games back of the Washington Nationals. The Braves are one game over .500 on the season at 38-37 and have won just 4 of their last 12 games. Over their 12 game slide the Braves were outscored 67-40 and allowed 10 or more runs in three of those games so their usually solid pitching has been a little suspect of late. On the hill for the Braves is Aaron Harang who is 5-6 with a 3.83 ERA. Harang got knocked around by the Phillies in his last start allowing 8 earned runs off 13 hits in just 5 innings of work but the 4 starts before that he gave up just 8 earned runs total.
Atlanta Braves Trends
Braves are 5-11 in their last 16 games as an underdog.
Brave have lost 8 of their last 12 games.
The Houston Astros are 5th in the American League West 14.5 games back of the 1st place Oakland Athletics. At 14.5 games back the Astros are actually tied for the biggest deficit in baseball with the Diamondbacks but to be fair the Athletics do have the best record in the Majors so I guess we can cut the Astros some slack. In late May and early June the Astros were one of the hottest teams in the Majors winning 15 of 21 games but since then they have gone back to the Astros of old losing 6 of their last 7 games. Starting for the Astros is Scott Feldman who is 3-4 with a 3.95 ERA in his 12 starts this season.
Houston Astros Trends
Astros are 107-219 in their last 326 overall.
Astros are 3-7 in Feldmans last 10 starts.
Astros are 25-51 in their last 76 home games.
At -106 for the Braves and -104 for the Astros the odds makers are basically saying this game is a coin flip but I don't see it that way at all. The Braves will probably be 1st place in the East at the end of the season while the Astros will more then likely still be in last place so we have a first place caliber team versus a last place team at coin flip odds. For that reason I think we have to go with the Braves in this one today.