2016 MLB Pick: Los Angeles at Pittsburgh Tonight at 8 pm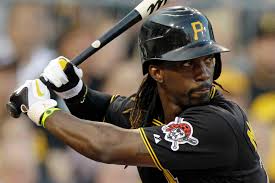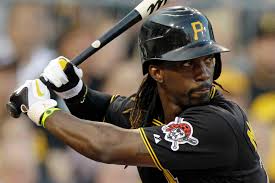 Our MLB pick for Sunday focuses on the final game of the three-game series that has the Dodgers visiting the Pirates. Up to this point over the weekend in Pittsburgh, the Los Angeles Dodger pitching staff has given 14 runs, while the Dodger offense has scored just seven. That is the tale of the first two games of this series, which will see the third and final game played tonight starting at 8 pm. On Friday, Pittsburgh beat LA 8-6 and on Saturday the final was 6-1. The Dodgers are now at 41- 35, while the Pirates sport a record of 36-39.
Will Pittsburgh sweep the series? The bookies certainly don't expect that to happen as the team from the West Coast is at anywhere from -265 to -290. The Prates are anywhere from -120 to -130. If you're looking for a solid MLB pick, then this Dodger/Pirate matchup should offer you one, and perhaps even two.
Pitching Matchup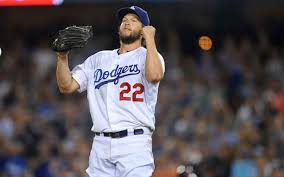 When it comes down to it the deciding factor in this game will be pitching, and there's a very specific reason for this. It's the Dodger starter. Clayton Kershaw, who has started 15 games, going 11-1 while posting a 1.57 ERA, goes for LA. The master of control has 7 BB and 141 SO in 115 IP. Batters are hitting .174 against him. He's won 10 straight starts and his one loss came on April 26, as the Dodgers went down to the Marlins 6-3.
As far as the actual matchup goes in this MLB pick it looks like minor leaguer Chad Kuhl, a starter for Pittsburgh's International League club the Indianapolis Indians, will pitch. Kuhl, who is 23, will get his first MLB start tonight. In International League play this year, he is 6-2 with an ERA of 2.58. If Kuhl can get the job done, Pittsburgh's Mark Melancon (20 SV, 1 BSV, 1.53 ERA) will be called in to close the game out. Melancon is having a solid year.
Hitting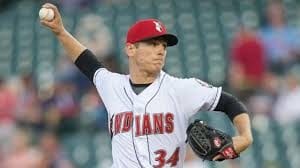 Over Kershaw's last 10 wins, the Dodgers have averaged 3.6 RPG. The LA starter should not need many runs to pull out a victory today. He should be able to control Pittsburgh hitters and reduce their run output from the last two days. In the last 10 games, he's allowed a total of 11 runs. Expect to see him go into the seventh or eighth inning, as the Dodgers ace has averaged 7.7 IP per game over his has 10 starts.
When considering this MLB pick, those stats that Kershaw carries are staggering for hitters. Last night Pittsburgh's topflight batter, Andrew McCutchen, who has been struggling at the plate, had a breakout game as he knocked two balls over the fence and drove in four runs. Still, the former MVP is batting under .250 and will certainly be challenged by Kershaw tonight. Pittsburgh will need output from Starling Marte (.328 BA, 28 RBI) and Gregory Polanco (.298 BA, 44 RBI) if they are going to be competitive.
The Dodgers, who do not hit for average but try to make the most of each on-base opportunity, will look to Corey Seager ( RBI 38), Justin Turner (34 RBI), Adrian Gonzalez (33 RBI), Joc Pederson (32 RBI) for run production. They will have a chance to do some early damage against Kuhl.
MLB Pick: LA at Pitts
In this MLB pick that has the Dodgers at Pittsburgh, we're take the Dodgers with the moneyline and even with the -1.5 runline where you can get them at +235. The over/under stands at 6.5. Normally, we'd tend towards the under with Kershaw pitching. However, with the untested Kuhl starting for the Pirates, and on the other side, the Pirates sporting some active bats, we like the over. Final score looks to be around 6-2 in favor of the Dodgers.
MLB Pick: Dodgers -1.5 and over 6.5 runs