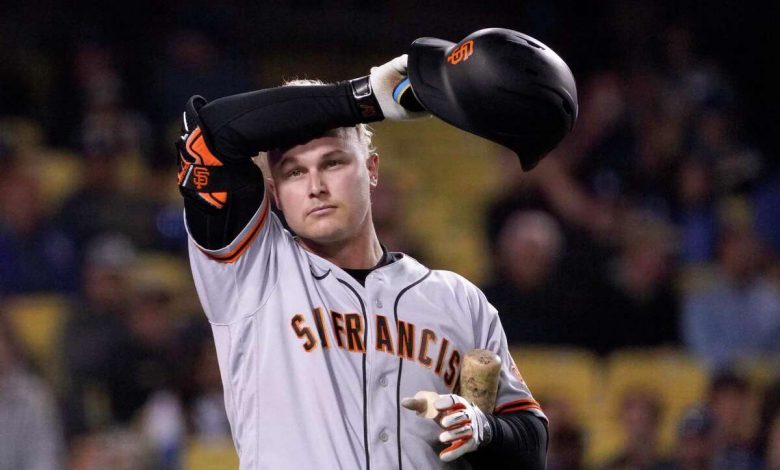 It's a bullpen day for the home team in the July 13th Diamondbacks at Giants betting matchup. San Francisco will use John Brebbia for an inning and then turn things over to their relievers. Despite that, the Giants are a -126 favorite in the rubber match of their three game series with Arizona.
If San Francisco can get the same offense they had in Tuesday night's 13-0 win it's not going to matter who is on the mound for the Giants. Then again Dallas Keuchel (2.1 IP, 7 ER) isn't pitching for Arizona so this probably won't be another glorified batting practice for SF. The Diamondbacks are a +108 underdog for the rubber match.
Arizona Looks for Series Win
The Diamondbacks took two of three from the Giants in Phoenix last week and now they'll try to repeat that feat with a win on Wednesday afternoon. For that to happen though Arizona needs to find some offense after getting blanked in Tuesday's 13-0 loss. Sergio Alcantara had a 3-hit night but it wasn't nearly enough as Arizona was already down 8-0 after the 3rd inning.
Arizona did get a 4-3 win in the series opener to cash in as +139 underdogs. Overall though they are 4-17 in their last 21 games in San Francisco. The Diamondbacks went just 2-17 vs. the Giants in 2021, so they've already passed that win total in 2022 (3-2).
Zac Gallen (4-2, 3.62 ERA) being on the hill for the July 13th Diamondbacks at Giants betting matchup gives Arizona some value at +108. He did give up 4 ER in his last start and had a 6ER outing over his final outing in June, but at least he's completed at least the 5th inning in five straight starts – the Giants will be turning to the bullpen starting in the 2nd inning.
Any Offense Left for San Francisco?
The Giants belted out 14 hits on Tuesday and had their second highest scoring output of the season behind a 15-6 win over the Marlins on June 3rd. Austin Slater was 3-5 from the top of the order, Yerwin Mercedes was 3-4 with a HR and 4RBI, and Thairo Estrada had a couple of HRs.
The Giants probably shouldn't expect that type of offensive output for a second straight game, but then again they do have the #3 scoring offense in the MLB. San Francisco did take the final two games in their series with the Padres over the weekend, but other than that are 1-5 in their last 6 following a win.
Brebbia (4-1, 2.39 ERA) will be the opener on Wednesday afternoon. Logan Webb pitched 6.0 IP of shutout ball on Tuesday, Yunior Marte picked up 2 innings, and outfielder Luis Gonzalez came in for the 9th so San Francisco is fresh in the reliever department.
Free July 13th Diamondbacks at Giants Betting Pick
Arizona was absolutely atrocious vs. the Giants last season, but this also doesn't look like the same caliber SF team in 2022 – at least not yet. San Francisco is 4-8 in July and although Arizona is only 5-7 this month they have the better value in a game that could go either way.
Free Pick: Diamondbacks +108