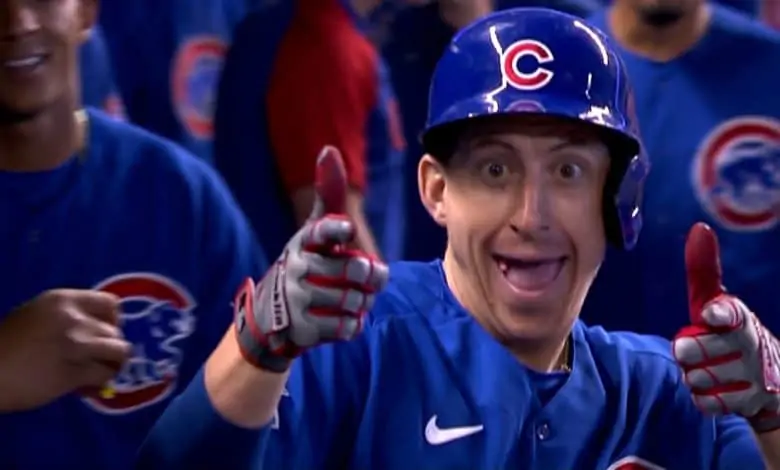 The North Siders will try to keep their winning streak alive heading into the September 7th Reds at Cubs matchup. Chicago has inexplicably rattled off a 7-game win streak, including a 4-3 win over Cincinnati on Monday afternoon.
The Reds are still -155 favorites heading into Tuesday night's contest, but that's a steep price to pay for a team that has dropped 7 of their last 9 games. Cincinnati definitely needs this game more, as they are one game back from the Padres for the 2nd wild card spot but also with the red hot Phillies on their trail. The Cubs still have value at +135 though.
Reds Need a Win
Cincinnati has lost 7 of their last 9 which is a horrible stretch considering they've had series' with the Marlins, Tigers, Cardinals, and now the Cubs over that span. That's not exactly taking advantage of favorable scheduling, especially as the Reds are trying to chase down the Padres for the 2nd wild card spot, currently sitting 2 GB.
The Reds got behind the 8-ball early in Monday's loss, with Sonny Gray giving up a 3-run HR to Ian Happ in the 1st inning. Gray settled down to retire 11 straight Chicago batters, but the damage was done. The Reds did tie things up 3-3 in the 6th, but were doomed by Michael Lorenzen giving up 3 hits in the 8th as Chicago pulled out the 4-3 win as +139 underdogs.
Wade Miley is set to go in the September 7th Reds at Cubs contest. The Reds have won three of his last four starts, but the left-hander is also coming off an outing in which he gave up 12 hits and 5 ER over 4.0 IP in a 5-4 loss to the Cardinals. Miley had allowed just 2 ER total over his three starts prior, and is also 2-0 with a 2.74 ERA in four appearances vs. Chicago in 2021.
Can Cubs Keep It Going?
Sure six of their seven wins on the current stretch are against last place teams Minnesota and Pittsburgh, but the Cubs have still looked very good over the last week plus. Monday's 4-3 win came against a Reds team that is in 'must win' mode as they try to chase down a playoff berth, but Chicago's momentum was still too much.
Chicago has been the "Schwindey City" as of late as Frank Schwindel is hitting .441 with 6 HR and 14 RBI over his past 8 games. That includes the go-ahead RBI in Monday's win as well as a grand slam in the 11-8 win over Pittsburgh on Sunday. Schwindel is 13 for his last 26, but Ian Happ isn't too far behind going 11 for his last 27 (.407) which includes the big 3-run shot in the series opening win.
One of the big reasons Chicago isn't getting a ton of love on Tuesday is because Adrian Sampson is making just his 2nd start since 2019. He was sharp back on August 18th with 1 ER allowed over 4.0 IP against these Reds, but has made his last four appearances out of the bullpen. That being said, the right-hander has allowed just 2 ER over 11.1 IP in 2021.
September 7th Reds at Cubs Pick
Chicago can't keep going on this winning streak – can they? The Cubs have beat up some bad teams in the Twins and Pirates on their most recent run, but had the momentum going in Monday's win over the Reds. Cincinnati has no value priced way up at -155, as losers of 7 of their last 9.
Cubs 6 – Reds 5 
Free Pick: Cubs +135