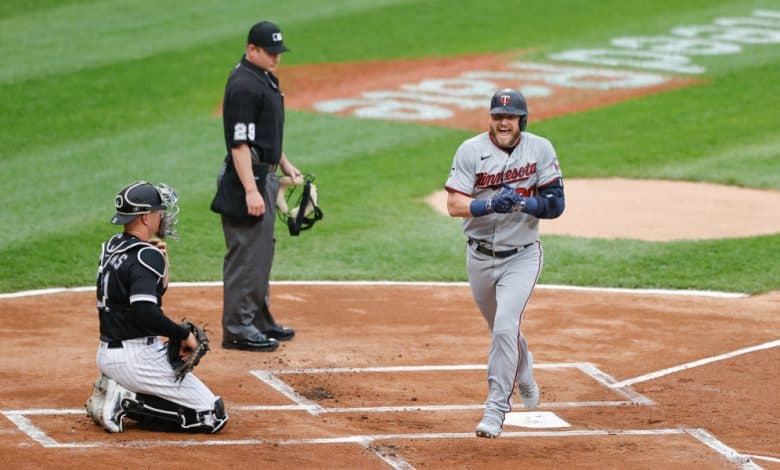 Despite the teams being on the opposite ends of the standings, the July 1st Twins at White Sox contest should still be a good one. There's been a lot of back and forth this series with Josh Donaldson basically cutting a professional wrestling promo against Lucas Giolito, but on the field Chicago looks for the sweep and their fourth straight win.
Minnesota has dropped a 7-6 contest in the series opener and was wiped out 13-3 on Wednesday, but still have some value at +125 with Jose Berrios (7-2, 3.41 ERA) on the bump. The Sox counter with Carlos Rodon (6-3, 2.06 ERA) though, and are priced decently at -150.
Can Minnesota Get One?
The Twins were playing better baseball, putting together a 5-game win streak and most recently taking two of three from Cleveland. It's been a rough visit to the Windy City for Minnesota though, as Rocco Baldelli's pitching staff has failed him in allowing 20 runs over the first two losses to the Sox.
Baldelli turns to his ace Berrios in the July 1st Twins at White Sox matchup. The right-hander hasn't suffered a loss since April 20th, and the Twins are 8-3 in his last 11 starts. Berrios is coming off a 1 ER outing while pitching into the 7th last time out vs. the Indians but can be gotten to on the road. Berrios has allowed 7 ER in his last two away starts, but overall is 3-1 with a 3.02 ERA away from Target Field.
The first two games in this series have gone 'over' the total, but is Thursday's series finale set to be a pitcher's duel? Minnesota bats will try to get to Rodon here in their first matchup vs. the Sox left-hander this season. The Twins are just 8-17 in their last 25 vs. Southpaws though, and are 13-57 (.228) vs. Rodon as a team.
Sox Padding Their Lead
Slowly but surely Chicago could be running away with the AL Central. A 3-game win streak for the Sox coupled with the Indians dropping two in a row has allowed Tony LaRussa's squad to build a 4-game lead in the division. The Twins are a non-factor sitting 13.5 games back, but this is very much still a rivalry.
Donaldson's comments on Wednesday about Giolito and his effectiveness without 'sticky stuff' really fired up Chicago in game 2, as Chicago bashed six HRs in their 13-3 victory. The White Sox will be just as amped up for the finale, trying to get a sweep and kill off all the momentum the Twins had built up from some recent solid play.
It may be tough to get 13 runs in a Berrios start however, especially as Chicago hits .219 as a team vs. the Minnesota starter. No active Sox player hits better than .276 vs. Berrios, which means a solid outing from Rodon is probably needed to keep this one close. That's not out of the realm of possibility, as the left-hander has allowed 1 ER or less in 5 of the last 7.
Free July 1st Twins at White Sox Pick
The public will likely be hammering Chicago even at -150 after the impressive performance from the Sox offense on Wednesday. Getting the bats going against Berrios will be tough though – although Minnesota faces the same issues vs. Rodon. It's looking like a 4-3 day.
Free Pick: Under 8.5