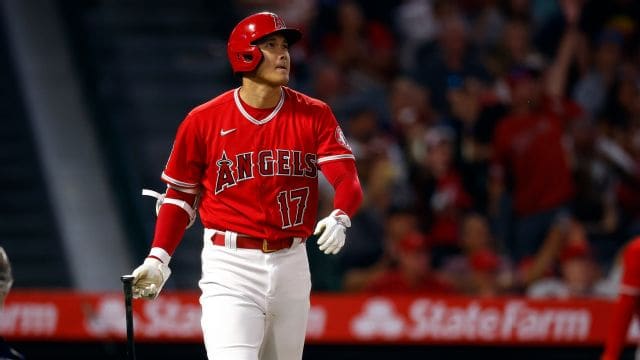 Seattle is 13-11 in June which isn't that impressive on paper – until you consider five of those wins have come in the last five games. The M's have the second longest win streak in the Majors as they look to finish off the sweep in Anaheim before heading back home for 7 games with the Orioles and A's – both last place teams.
LAA won four of five games in Seattle last weekend but it's been all downhill since there. Los Angeles dropped two of three to the Royals and haven't been able to get one yet against Seattle for a 1-4 current home stand. Oddsmakers seem to have the bait placed though, setting the home team as -140 favorites in the June 26th Mariners at Angels betting matchup (SEA +117).
Seattle Making a Nice Run
The M's brought some new faces in during the offseason, trying to build on last year's 90-72 record that saw them just miss the playoffs. Things have started off rough, going 11-10 in April and 10-18 in May but could we be seeing the start of a turnaround with the current 5-game win streak?
It's not necessarily what Seattle has done, but what they can do with 7 games at home against last place teams (Orioles, A's) coming up over the next week. We could see this win streak reach double digits if the M's can get the win in the June 26th Mariners at Angels betting contest.
The middle of the Seattle lineup is clicking this weekend. Julio Rodriguez has a solo HR on both Friday and Saturday while Jesse Winker and Eugenio Suarez have combined to go 10-19 in the last two games. That's the type of offense Marco Gonzalez (4-7, 3.33 ERA) would take even though he's allowed a total of just 5 ER over his last 3 starts.
Should Angels Be Favored Here?
Los Angeles looks like a trap at -142 on Sunday, but they've also been favored in five straight games and has lost four of them. That includes at -152 and -138 so far this weekend. The Angels have won 7 of their last 10 Sunday games which they have going for them,
A Shohei Ohtani blast wasn't enough for the Angels to get the win on Saturday night. Ohtani actually came up in the 9th inning with runners on 1st and 2nd and 2 outs but hit a liner that ended the game. Seattle manager Scott Servais decided to walk Mike Trout to get to Ohtani, and the move played off. Trout is 3-7 with a HR in this series while Ohtani is 2-7 with a bomb.
LAA is favored behind Jose Suarez (0-2, 5.96 ERA) on Sunday. The left-hander is back up from being optioned and gave up 3ER over 5.0 IP to the Red Sox on June 7th, his only other big league start since May 18th.
Free June 26th Mariners at Angels Betting Pick
Los Angeles is favored on Sunday which looks like an obvious trap. The last five Angels games have all seemed like traps too though as they've been favored but are just 1-4 over that span. Taking the Mariners at +120 to get their sixth straight win seems like the easy play, but you can't bet on LAA with a -142 price tag right now.
Free Pick: Seattle +120