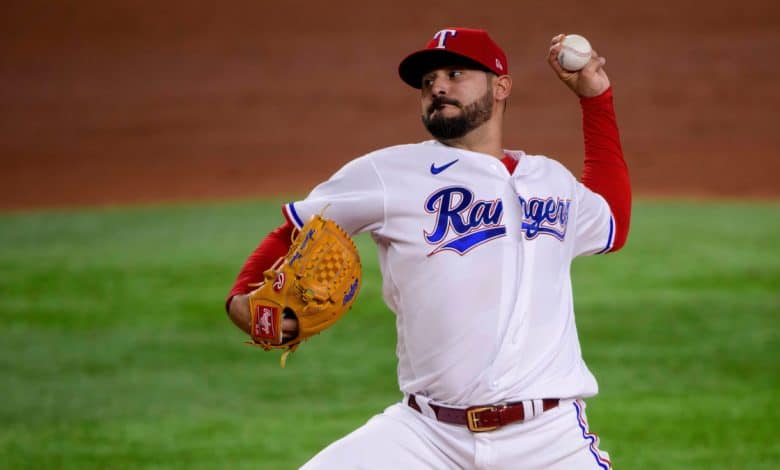 Texas thought they were on the right track for their second half of the season, beating the Marlins 8-0 in a one game series on Thursday in Miami. As it turns out the cross-country trek hasn't been kind to the Rangers, who are on the verge of getting swept by the last place A's.
Texas fell 5-4 on Friday as -108 favorites and dropped Saturday's game 3-1 at -136. Oddsmakers have bumped that number to -140 for the July 24th Rangers at A's betting preview. Oakland isn't playing bad, going 6-3 over their last 9. Does that give them some value at +117?
Rangers Try to Snap Out of It
A disappointing season continues to get worse for the Rangers, who have dropped to 6-13 in July. That stretch includes losses in 6 of their last 7 games, and Texas' record against the A's has fallen to 7-5 on the season.
Nathaniel Lowe has had a good series, going 4-8 with a HR. Marcus Semien also has multiple hits in 3 of his last 4 but it hasn't translated into a ton of success for the Rangers. The Texas offense does rank 11th in MLB with 4.54 runs/game but they've been held under that average in five of the last six.
Texas pitchers haven't been getting a ton of run support lately so Martin Perez (7-2, 2.68 ERA) will need to be on his game in the July 24th Rangers at A's betting matchup. Perez had one of his worst outings of the year on July 9th, giving up 6ER to the Twins, but he bounced back nicely with 3 hits over 5.0 IP last time out against Seattle. Overall the Rangers have won in 6 of Perez's last 7 starts.
Oakland Goes for the Sweep
It's been a profitable weekend for Oakland backers, with the A's cashing in at -100 on Friday and +125 on Saturday. Oakland is up to +122 for Sunday's finale but just 16% of the betting public thinks the home team can capture the trifecta. The A's are 10-9 in July, already tied for their most wins in a month so far this season.
The A's don't have a three game sweep of a series this season, although they did take four of five against Detroit in May. Ramon Laurea and Seth Brown had HRs in Friday's win and James Kaprielian gave up just 2 hits over 5.0 IP to lead Saturday's victory. Who will step up in the finale?
Paul Blackburn (6-5, 3.62 ERA) will try to get Oakland to their fourth straight win when he takes the mound on Sunday. The right-hander has struggled in his last two though, giving up 11 ER over 10.0 IP in losses to the Astros and these Rangers.
Free July 24th Rangers at A's Betting Pick
Oakland has been playing better this month, but they've got a tough challenge on Sunday against Perez who has a 0.69 ERA against the A's in two starts this season. The A's might just be happy winning a series, while Texas desperately needs to salvage one.
Free Pick: Texas -140