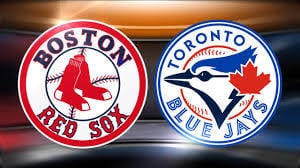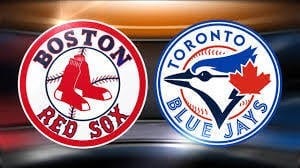 The first-place Boston Red (45-35 Overall, 20-21 Away) play the last-place Toronto Blue Jays (37-42 Overall, 20-20 Home) in the second game of a three-game weekend series. Last night the Red Sox went hitless for five innings and then tied the game in the sixth and won it 7-4 in 11 innings. The Red Sox are 6-4 for their last 10 and have won two straight. The Jays are 3-7 and have lost two in a row. Our MLB Red Sox play Blue Jays free pick offers Boston at -162 and Toronto at +149. The totals bet of 8.5 offers the over at +105 and the under at -116. The first pitch will be tossed at 1:05 p.m. E.T.
Pitching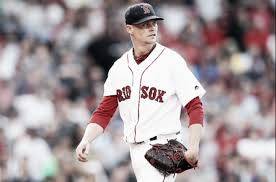 Left-hander Chris Sale (10-3, 2.77 ERA) gets the start for Boston and will face Toronto Blue Jays left-hander Francisco Liriano (4-3, 5.46 ERA). Sale tops the majors with 155 strikeouts. That's the most ever by a Boston lefty prior to the All-Star break. On April 20 against the Jays at the Rogers Centre, Sale struck out 13, a season-best mark, while allowing no runs. He got a no-decision in that game. He's won nine of his last 10 decisions. Over nine career games, including six starts, versus Toronto, he has a 4-2 record and a 1.90 ERA. At Rogers Centre playing the Jays in five games and four starts, Sale is 2-1 with a 1.36 ERA.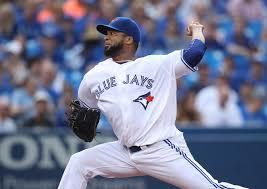 In this game, Toronto's Liriano will be going for his second straight win. He notched a victory against the Kansas City Royals on Sunday, allowing six hits and two runs in six innings. This is his second starts versus Boston in 2017. His first one, which was on April 19, saw him go 5 1/3 innings allowing four hits and no runs for the win. Over his career in seven starts against Boston, Liriano is 3-3 with a 5.11 ERA. He shoulf be primed for this one.
Hitting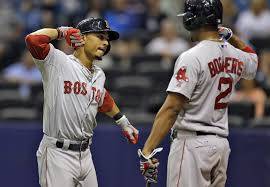 Boston's hitting chops are not quite what they were with David Ortiz in the lineup. Still, they are pretty good, as the Sox have any number of guys who can deliver. It's true that overall Boston's pitching, which has offered up 334 runs (fourth least in AL), is very good, but its hitting is nothing to sneeze at, as the team is fifth in the league with 377 runs scored and their RS/RA is at +43.
Boston is a team that smacks doubles. They have 153 two-baggers, which is sixth in baseball. The team homerun total is just 80 (26th MLB) while the team batting average is solid .266 (sixth in MLB). Xander Bogaerts (.314 BA, 36 RBI, 5 HR) tops the team in average and is second in doubles with 20. Mookie Betts (.277 BA, 43 RBI, 13 HR) leads the club in doubles with 27 and in homers, while Dustin Pedroia (.294 BA, 29 RBI, 2 HR) seems always ready to deliver a clutch hit. Jackie Bradley Jr. (.279 BA, 33 RBI, 10 HR) has been on a tear in June batting .353 with 15 RBI, four homers, and nine doubles.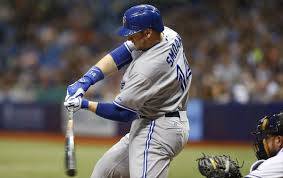 In MLB, the Blue Jays are 24th in batting at .244, 24th in doubles with 123, and 12th in homeruns with 104. The team RS/RA differential is at -25. The team's primary offensive weapon is Justin Smoak (.297 BA, 52 RBI, 22 HR). Smoak leads the team in batting average, RBI and homers. Ezequiel Carrera (.287 BA, 15 RBI, 5 HR) has been solid at the plate while Kendrys Morales (.259 BA, 44 RBI, 15 HR) and Jose Bautista (.234 BA, 37 RBI, 14 HR) can deliver runners. This is an inconsistent but dangerous lineup.
MLB Red Sox Play Blue Jays Free Pick
Toronto is up for a battle and they are a dangerous team. Still, Boston is playing well and Sale has been tough. Our MLB Red Sox play Blue Jays free pick is Boston at -162.
MLB Red Sox Play Blue Jays Free Pick: Boston at -162