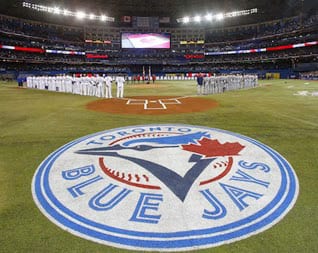 Overview
The Tampa Bay Rays are in Toronto for the second game of a four game series with division rivals the Toronto Blue Jays. The Rays took the first game 2-1 and their was just 5 hits total in the game which was kind of surprising especially the way the Jays have been swinging the bats so far this season.
Head to Head Trends
Rays are 4-1 in the last 5 meetings in Toronto.
Home team is 10-4 in Blasers last 14 Tuesday games behind home plate.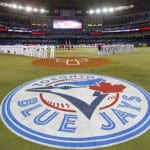 Toronto Blue Jays (-145)
The Toronto Blue Jays are off to a pretty good start this season winning their first two series but if they want to make it 3 series in a row they're going to have to win the next 3 games. The Blue Jays are averaging 5.57 runs per game on offense but I'm a little worried about their .216 batting average and a few of their big guys in Bautista and Donaldson have really struggled so far.
On the hill for the Jays today is lefty Danial Norris who is making just his third Major League start so I would expect too much out of him but he is one of the Jays top prospects so he should be fairly solid.
Toronto Blue Jays Trends
Blue Jays are 14-5 in their last 19 games on astroturf.
Blue Jays are 7-2 in their last 9 home games vs. a team with a winning record.
Tampa Bay Rays (+135)
The Tampa Bay Rays are also off to a pretty good start with a 4-3 record but I guess we'll have to wait and see if they can keep it up and put last seasons disappointing performance behind them. There's not a whole lot to say about the Rays so far this season they seem to pitching ok allowing 4.00 runs per game and hitting the ball ok averaging 4.29 runs although just like the Jays they do have a low batting average of just .223.
Starting for the Rays Matt Andriese who is making his first Major League start of his career. Andriese is a bit of an unknown he has only pitched 1 inning in the Majors although being a 26 year old rookie really don't scream talent so I don't really see him doing a whole lot today.
Tampa Bay Rays Trends
Rays are 4-1 in their last 5 overall.
Rays are 0-4 in their last 4 games vs. a left-handed starter.
Conclusion
I like the Blue Jays over the Rays in this one. The Jays are at home where they're usually pretty good and they're a team built around their offense so they should be able to put up a few runs on a guy making his first career start.
Free Pick: Toronto Blue Jays -145