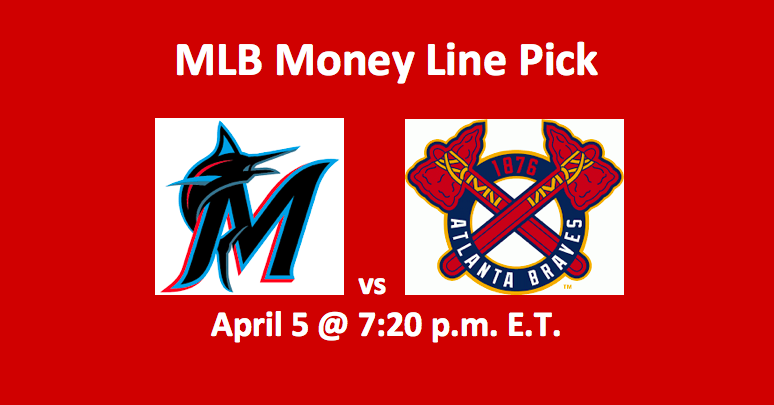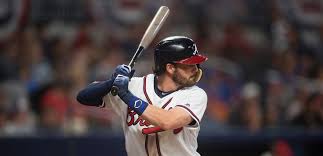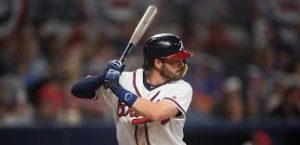 Our MLB Miami Marlins vs Atlanta Braves odds, preview and pick has the home team favored. In this pick, which has Miami at Atlanta, the money line odds are at -158 for the Braves and +150 for the Marlins. The game has a 7:20 pm ET scheduled start and will be played at SunTrust Park in Cumberland, GA.
For the Miami Marlins (2-5 Overall, 0-0 Away), this is their first away series of the 2019 MLB season. The Marlins split their first series, which was with the Colorado Rockies, and then lost three-straight to the New York Mets. The Atlanta Braves (3-3 Overall, 3-0 Home) opened the season on the road in Philadelphia where they lost three in a row. They then came home for a three-game series against the Chicago Cubs and won three straight. Today's Miami Marlins vs Atlanta Braves odds certainly favor the Braves.
Pitching Matchup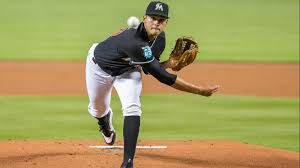 The Marlins will send righty Pablo Lopez (1-0 W/L, 5.06 ERA, 0.94) to the mound. In his first start, which was against the Rockies, Lopez pitched 5.1 innings. He allowed three runs on five hits and struck out seven. Miami scored seven runs in that game. Lopez primarily uses a 94 mph, four-seam fastball and an 86 mph change. He also has a curveball and sinker, neither of which he utilizes much. His fastball sinks low and has some good action, generating a lot of swings and misses. His change dives down out of the zone and is also tough for batters to connect with.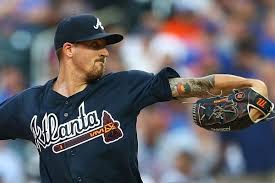 Kevin Gausman, a righty, gets his first start of the 2019 MLB season. Last year, when the Orioles traded him to the Braves, he had 10 starts for Atlanta and was 5-3 with a 2.87 ERA and a 1.14 WHIP. In 2018 with Baltimore, Gausman was a different pitcher. Over his 21 starts prior to coming to Atlanta, he recorded five wins and eight losses while posting a 4.43 ERA and 1.38 WHIP. Gausman uses a 94 mph, four-seam fastball, an 83 mph splitter, and an 82 mph changeup. He mixes them effectively. Our Miami Marlins vs Atlanta Braves preview notes that the velocity of his fastball is a bit above average. Also, Gausman's splitter generates a decent number of swings and misses as well as ground balls. His change offers a lot of backspin and batters tend to miss it.
Miami Marlins vs Atlanta Braves Preview – Players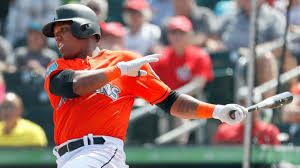 Our Miami Marlins vs Atlanta Braves odds note that as far as offense is concerned, the primary generator of hits and runs for tonight's visiting team is Starlin Castro. Castro is hitting .321 and has four RBI and two homeruns as well as nine hits in all. Marlins' leadoff man Curtis Granderson, who's batting .273, has generated three RBI and one homer.
The Braves will look to Dansby Swanson and Nick Markakis to generate runs. Swanson, who plays short, is hitting .353 and has poked two homers while posting six RBI. Right fielder Markakis, who also has six RBI, is batting .375. Also look for Atlanta second baseman Ozzie Albies to provide some hits. Albies is batting .478 and has an OBP of .566 and SLGP of .696. He has one homerun, two doubles, and two stolen bases.
Miami Marlins vs Atlanta Braves Odds & Preview – Our Pick
Our Miami Marlins vs Atlanta Braves preview certainly sees the strengths of Miami's Lopez as a starter. He had a decent first outing for this season. But Atlanta's Gausman was certainly effective last season when he came over to Atlanta. We expect Gausman will get more run support than Lopez in this game. Plus, overall, in determining the Miami Marlins vs Atlanta Braves odds in this one, we prefer the Braves in this one. Our Miami Marlins vs Atlanta Braves pick is the home team Atlanta at -158.
Summary Miami Marlins vs Atlanta Braves Odds & Pick: Atlanta Braves at -158