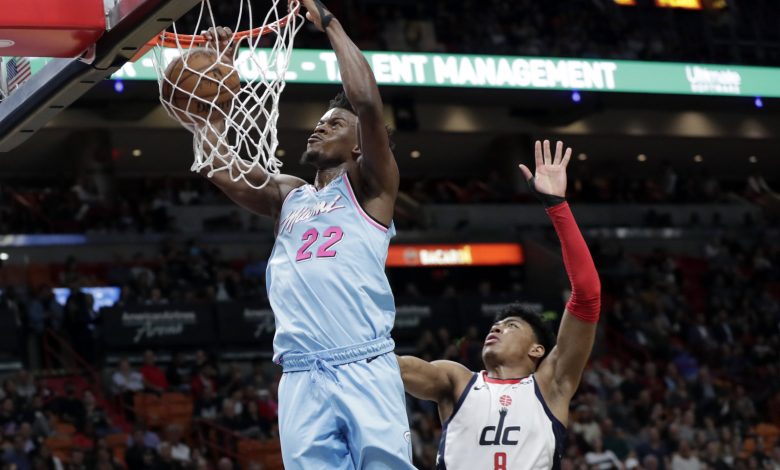 Two of the top teams in the NBA's Eastern Conference will square off on Wednesday when the Miami Heat visit the Philadelphia 76ers.
Despite suffering several injuries to several key pieces over the course of the year, the Heat have found a way to be 19-8, ignoring all of the mishaps and just playing their game. They will be without Goran Dragic and Justise Winslow yet again on Wednesday, but with everybody who has stepped up, they may not even miss them.
From the rookies to the vets, this is as much of a "team" as any around the NBA. Erik Spoelstra definitely needs considered for Coach of the Year, no questions asked.
Philadelphia, on the other hand, has had a very good season but has also not impressed us too much from what is expected of it. The additions of Josh Richardson and Al Horford to replace Jimmy Butler was something that had to happen to make them elite.
At 20-8, they have mostly met expectations, with Joel Embiid turning in a shocking zero-point performance a few weeks back against Marc Gasol and Toronto. Ben Simmons is playing well too, but is yet to show us any signs of improvement.
The spread for Wednesday night's ESPN showdown favors the Sixers by seven points, with the over/under at 212.
Miami Looks To Take Down Big Dogs
When he was healthy, Dragic was scoring 16 points a night. And he has now missed multiple weeks with the team not missing a beat. Seven different players are scoring in double figures, and it is hard to say if Duncan Robinson or Kendrick Nunn has been the more pleasant shock of the season.
Robinson is making threes like there is no tomorrow, shooting it at a 44 percent clip. And Nunn went from undrafted a few years ago to now posting 16 points, three rebounds and four assists per night as a rookie. Both of them had unconventional ways of getting here but are doing their job effectively.
Butler is looking like the perfect fit for this team, while Bam Adebayo has proven to be among the most versatile bigs this year. Hassan Whiteside really was holding him back, as he's now averaging 15.2 points, 10.7 rebounds, 4.6 assists, 1.3 blocks and 1.4 steals for the year.
Home Cookin'
When it comes to playing games in their facility, the 76ers don't disappoint. Perfect at home to date, Philadelphia enters this game as a seven-point favorite. Embiid and Horford match up pretty well with Meyers Leonard and Adebayo at the start, but when it comes to bench production, the 76ers are outmatched by what Miami is able to throw out there.
Simmons will have an interesting matchup with Butler in this one, while Robinson likely chases around Tobias Harris and vice versa. Richardson versus Miami will always be weird.
This is a team with aspirations to go all the way, having lost in round two in each of the past two postseasons. This contest with a playoff-bound Heat team should tell us what we need to know.
Sixers Take First Home Loss
Short-handed or not, the Heat are never an easy out, as they will be the first team to hand an L to the 76ers. Take Miami in this one.
Free Play: MIA +7