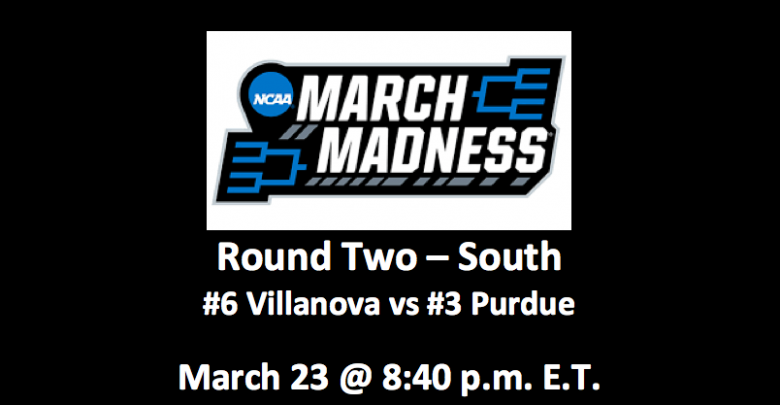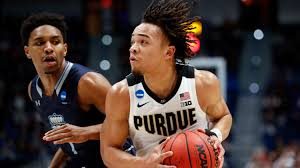 Our Villanova vs Purdue preview and pick for the 2019 NCAA Tournament offers the Boilermakers at either -3.0 or -3.5. This 2019 NCAA Tournament Round Two South Region contest, featuring the sixth-seed Villanova Wildcats (26-9) the and third-seed Purdue Boilermakers (24-9), will be played Saturday, March 23 at 8:40 pm ET. The Wildcats, who are presently ranked 23rd in the nation, and the Boilermakers, who are 13th, will tip off at the XL Center in Hartford, CT. The fact is in this game, both teams must play better than they did in the first round. Rebounding and free throws were a problem for both teams and neither was very proficient in setting up sound scoring chances.
Villanova Wildcats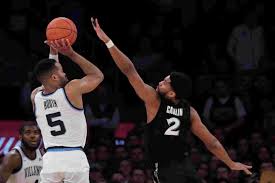 The Villanova Wildcats may be the defending national champs, but it's a new tournament and they have to play and win every game one at a time. Our Villanova vs Purdue preview notes that in their first-round match, the Wildcats almost did not survive the 11th-seed St Mary's Gaels. When the first half ended, Nova was down 30-28. However, about two minutes into the second half, the Cats started to put some distance between themselves and the Gaels. Although St Mary's would keep the game close, they never led again. The final was Villanova 61 and St. Mary's 57.
The Wildcats had a few problems in this game. First, they were out-rebounded 33-29. Second, they were out-rebounded offensive 10-5. Third, their free throw success rate was a dismal 55.6%. Fourth, their total assists came in at 11. But they also did some things right, including shooting 49.0% from the floor and 40.0% from downtown. Plus, they had just seven TOs and seven PFs. Guard Phil Booth did a solid job getting this team on track. Booth topped Nova with 20 points and six assists, while forwards Jermaine Samuels and Eric Paschall had 12 points and seven rebounds and 14 points and six rebounds respectively.
Purdue Boilermakers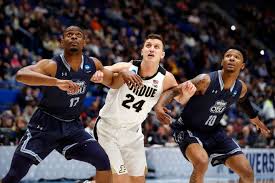 Purdue played 14th-seed Old Dominion. The Boilermakers got off to a good start and went into the locker room with a lead of 32-19. In the next half, each team put up 29 points. The game ended with a 61-48 Purdue win. Our Villanova vs Purdue preview notes that in this game, the Boilermakers did not do a great job shooting. They completed just 37.7% of their field goals and only 30.0% of their three-pointers. The team's free throw shooting was also off, coming in at 66.7%. A few good things happened, including Purdue committed just 12 fouls to the Monarchs 20, and they grabbed 45 rebounds to Old Dominions 41. But they lost the battle for offensive rebounds 13 to 9 and in terms of turnovers 9 to 11.
Just two players were responsible for most of Purdue's points, guards Carsen Edwards and center Matt Haarms. Edwards posted 24 points, seven rebounds, and four assists, while Harms notched 13 points and four rebounds. Haarms led the team with five turnovers. Guard Ryan Cline made some essential contributions, scoring five points, bring down seven rebbies, and making four assists.
NCAA Tournament Round One – Villanova vs Purdue Preview Pick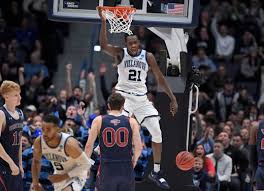 Our Villanova vs Purdue preview asks, which of these teams will show up to play? Both teams are much more capable than what they showed in the first game. Can the Cats step up as National Champions and assert themselves against Purdue? Are the Boilermakers capable of jacking up their output and passion another notch or two? We're taking the Boilermakers today at -3.0.
Summary East Region, Round Two – Villanova vs Purdue Preview & Pick: Purdue Boilermakers at -3.0