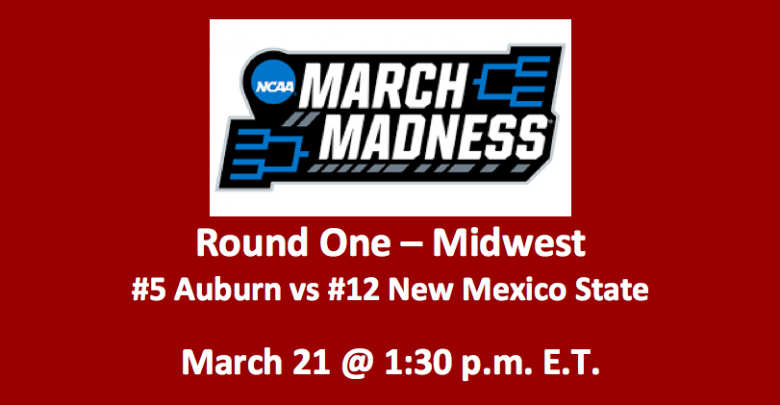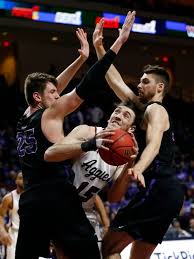 This Auburn vs New Mexico State preview and pick has the Tigers at -5.5 or -6.0. The spread on this game started with Auburn at -7.0. This 2019 NCAA Tournament Midwest Region game will be played on Thursday, March 31 at 1:30 pm ET. Coming into this men's college basketball first round contest, the fifth-seed Auburn Tigers (26-9) are buoyed by their 84-64 upset of the Tennessee Volunteers in the SEC final. At that time, Tennessee was ranked 8th nationally and Auburn 22nd.
The 12th-seed New Mexico State Aggies (26-9) finished first in the WAC, three games ahead of second-place Utah Valley. In the conference tournament, the Aggies topped Grand Canyon 89-57 to take down the WAC crown.
Auburn Tigers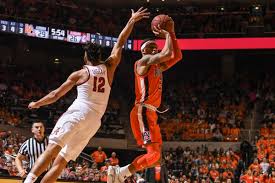 Our Auburn vs New Mexico State preview observes that this team is loaded. They have three shooters averaging double-digit scoring, a top assist-man, and fine defense. The Tigers feature Bryce Brown and Jared Hopper, two guards who are each averaging 15-plus points per game. Brown is the better shot, while Harper, who is averaging 5.8 APG, is the team's playmaker. In the paint, center Austin Wiley and forward Chuma Okeke are scoring 7.5 and 11.4 PPG respectively. Okeke is taking in 6.8 RPG, while Wiley is a 56% shooter. The Tigers are averaging 79.4 PPG, 34.5 RPG, and 14.4 APG. They're successful on 44.9% of their field goals, which is close to the success-rate of the Aggies. However, their 37.6% three-point average and 71.0% free throw completion rate each top NMS by about three percentage points.
New Mexico State Aggies
The Aggies are averaging a sound 78.1 PPG while connecting on 45.9% of their field goals and 33.5% of their threes. The team is hitting 67.5% of their free throws. Our Auburn vs New Mexico State preview notes that this team rebounds well, grabbing 38.4 per game. On assists, they're dishing off 14.7 per contest. Guard Terrell Brown leads all Aggie scorers, averaging 11.3 PPG. No one else averages double digits for this club, although three players are averaging 9.5 PPG or better. The top rebounder is forward Eli Chuha with 6.7 per game. He has the second-highest points per game average (9.8). The best part of the backcourt is A.J. Harris. Harris is averaging 3.4 APG and 9.6 PPG.
2019 NCAA Round One – Auburn vs New Mexico State Preview Pick
This 2019 NCAA Tournament Auburn vs New Mexico State preview notes that the Tigers have a deep team and top the Aggies in free throw and three-point completions as well as steals. During the season, Auburn has battled against and beaten much tough competition than NMS. We are going with the Auburn Tigers in this one at -5.5.
Summary 2019 NCAA Round One – Auburn vs New Mexico State Preview & Pick: Auburn at -5.5