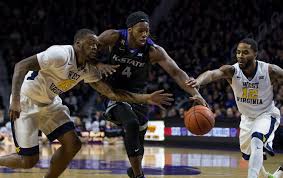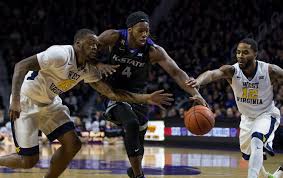 The #24 Iowa State Cyclones (20-9 Overall, 15-2 Big 12) are at #10 West Virginia Mountaineers (23-7 Overall, 11-6 Big 12) tonight for a 7:30 p.m. ET tipoff. The Cyclones are second in the Big 12, while the Mountaineers are fourth. When these two teams met on Jan. 31, West Virginia won 85-72. In this final Big 12 game of the regular season, the Cyclones will be looking to make up for a poor performance last January and take down the Mountaineers. Our Iowa State plays West Virginia college basketball free pick has the Mountaineers favored by -8.0. The over/under is at 150.
Iowa State has been hot winning six of its last six. That includes a very big 72-69 victory over #9 Baylor on Feb. 25. The Cyclones last win was against Oklahoma State 86-83. That was on Feb. 28. Both of those wins were at home. Now the Cyclones take their act on the road to West Virginia.
West Virginia comes to this game a little wobbly. One reason for this is they have lost two of their past five. The first loss was on 84-80 to #3 Kansas on Feb. 13. The other loss occurred on Feb 27 against #11 Baylor. The final score of that game was 71-62. Both of those losses were during away games. Between those two defeats were three victories.
Iowa State Cyclones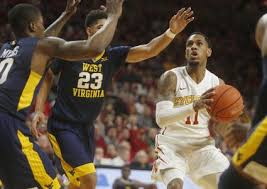 The first time these two teams met, senior guard Monte Morris (16.1 PPG, 4.6 RPG, 6.2 APG) did not play well at all. It's hoped that the 47% field goal shooter, who is good 39% of the time from downtown, can bring game tonight. If he does, the Mountaineers may be in trouble. Two other senior guards round out the backcourt with Nazareth Mitrou-Long (15.8 PPG, 4.7 RPG, 47 FG%) leading the team in rebounds and Deonte Burton (14.3 PPG, 6.4 RPG, 45 FG%) offering solid defensive chops. Burton has 54 steals and 42 blocked shots this season. Another senior guard, Matt Thomas (12.0 PPG, 4.0 RPG, 47 FG%) , can find the basket while grabbing rebbies.
West Virginia Mountaineers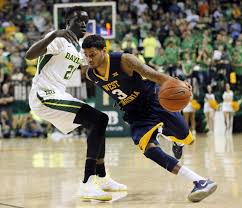 Mountaineers' guard Jevon Carter (12.9 PPG, 4.9 RPG, 4.0 APG) leads the team in scoring. He's connecting on 45% of his field goals. Forward Esa Ahmad (11.7 PPG, 4.1 RPG, 50 FG%) has missed the past week os so but is expected to play tonight. That is if his ailing back can hold up. Other key players include forward Nathan Adrian (10.1 PPG, 6.0 RPG, 43 FG%), who leads the team in rebounds, while guards Tarik Phillip (9.4 PPG, 3.0 APG, 41 FG%) and Daxter Miles, Jr. (8.6 PPG, 47 FG%) offers minutes and points.
Iowa State Plays West Virginia College Basketball Free Pick
This is a battle between the Cyclone guards and the Mountaineers forwards. We like Iowa State in this due to their 40% to 36% advantage from downtown. We also wonder about how healthy Ahmad is. We're taking the Cyclones at +8.0. We also like over 150. That's out Iowa State plays West Virginia college basketball free pick for tonight.
Iowa State Plays West Virginia College Basketball Free Pick: Cyclones +8.0 and over 150