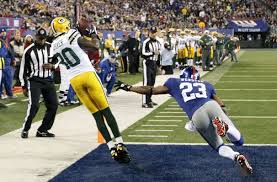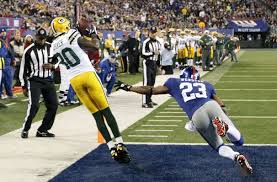 Our Houston Texans play Green Bay Packers NFL free pick offers two teams at crossroads. The Houston Texans (6-5), who are first in the AFC South, have the Tennessee Titans at their backs. Houston has lost two straight and are struggling mightily. The Green Bay Packers (5-6) finally won a game last week after losing four straight. They're in third place in the NFC North, but can move up due to Minnesota's loss on Thursday to Dallas. Green Bay still has a shot at the playoffs either as a wild card or by taking the division. That second scenario is a long shot at this point.
Over their last five, the Texans are 2-3. On Oct 24, they lost to Denver 27-9. Then two wins, over Detroit and Jacksonville, put them in good stead. But Houston has lost their last two, bowing to Oakland 27-20 and San Diego 21-13. They desperately need a win this week.
The Packers have gone 1-4 for the last five. Their slide started on Oct 30 in Atlanta where they lost 33-32. After that it was losses to Indianapolis 47-25, Tennessee 42-24, and Washington 27-13. Despite some decent offense, the Packer defense crumbled in each game. Last week, they beat Philadelphia 27-13.
Houston Offense vs. Packer Defense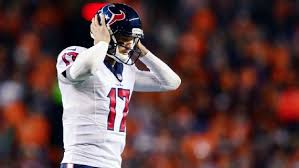 Houston is generating just 17.6 PPG. They are 30th in the NFL in point production. QB Brock Osweiler (59.5 COMP%, 12 TDs, 13 INTs, 20 Sacks) has not played well this season. His penchant for tossing picks is especially deflating for the offense. In his last five games, he's thrown four touchdown passes and five interceptions, including three against San Diego last week.
TE C.J. Fiedorowicz is questionable and that won't help the Texan effort to score. Osweiler will certainly be looking to connect with WRs DeAndre Hopkins (55 REC, 610 YDs, 11.1 AVG, 3 TDs) and Will Fuller V (30 REC, 449 YDs, 15.0 AVG, 2 TDs). RB Lamar Miller (211 ATT, 881 YDs, 4.2 AVG, 3 TDs), who is the team's main rusher, is questionable due to an ankle injury.
The Green Bay defense is 25th in points allowed. Opponents have been gaining 369.3 YPG in offense against the Pack. That includes 279.1 yards in passing. The Packers are tough in the run. Despite recent problems, Green Bay's defense has 28 sacks, 44 TFL, and 53 PD. They have just six FF and eight INTs. LB Nick Perry (8 Sacks, 5 TFL, 1 INT, 4 PD, 1 FF) is the glue of the D. Safety Ha Ha Clinton-Dix (3 INT, 4 PD, 1 FF) offers premium pass defense.
Green Bay Offense vs. Texans Defense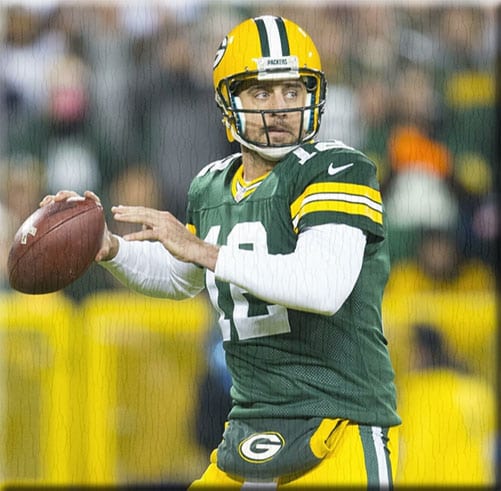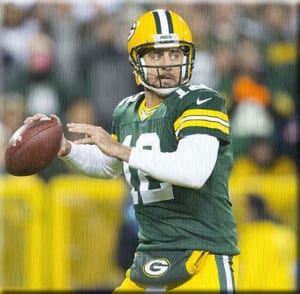 The Packers are averaging 24.9 PPG. They have 281.0 yard in the air. QB Aaron Rodgers (64.4 COMP%, 27 TDs, 7 INTs, 24 Sacks) is questionable for this game with a hamstring. That injury can open up the already sack-vulnerable QB to even more sacks. If Rodgers cannot play, second-year backup Brett Hundley, who has little experience, will take the field.
The Green Bay rushing game in nonexistent. They will really have to do it with the pass in this game. WRs. Devante Adams (58 REC, 776 YDs, 13.4 AVG, 8 TDs), Jordy Nelson (61 REC, 754 YDs, 12.4 AVG, 9 TDs), and Randall Cob (54 REC, 558 YDs, 10.3 AVG, 3 TDs) offer excellent outlet choices for Rodgers.
Going into this game, the Texans certainly have a lot of question marks on offense. They also have a major challenge on defense as LB Jadeveon Clowney (41 TCKLs, 3 Sacks, 9 TFL, 1 PD) is out. LBs Benardrick McKinney (101 TCKLs, 4 Sacks, 4 TFL, 1 FF), who leads the team in tackles, and Whitney Mercilus (39 TCKLs, 4.5 Sacks, 5 TFL, 1 FF), who leads Houston in sacks, bring a one-two punch to the defense. Safety Quintin Demps (2 INTs, 3 PD, 1 FF) and CB A.J. Bouye (1 INT, 11 PD) provide solid defense against the pass.
The Texans are fifth in the league in passing yards allowed at 209.2 YPG. Houston is tied for 12th in points allowed, as they are giving up 21.5 PPG. Overall, the team's basic D stats are on the low side, as they have 20 sacks, six interceptions and seven forced fumbles. Their strongest stats are in TFL (36) and PD (47).
Houston Texans Play Green Bay Packers NFL Free Pick
Our Houston Texans play Green Bay Packers NFL free pick sees this game as going in Green Bay's favor. They are 6.5 point favorites. If Rodgers can't play, that will be a major dilemma. However, it's expected that he will take the field. Kickoff is 1 p.m. ET in Green Bay. We are taking the packers at -6.5.
Our Houston Texans Play Green Bay Packers NFL Free Pick: Green Bay at -6.5